Check Inman every day for the daily version of this market roundup.
Mortgage rates:
Home equity rates:
Friday, October 7:
Bureau of Labor Statistics Employment Report for September 2016:
Nonfarm payroll employment increased by 156,000 jobs in September 2016.
The unemployment rate was 5.0 percent in September 2016, up slightly from 4.9 percent in August.
The professional and business services sector and health care sector saw employment gains in September.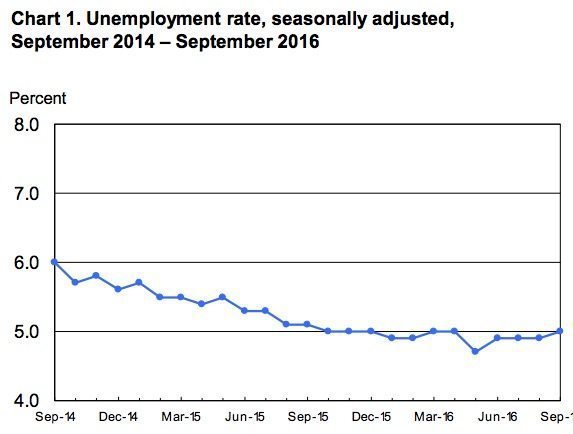 Fannie Mae's Home Purchase Sentiment Index (HPSI) for September 2016:
The HPSI fell to 82.8 in September 2016.
This is a 2.2 percentage point decrease from August 2016.
In September 2015, the HPSI was 83.8.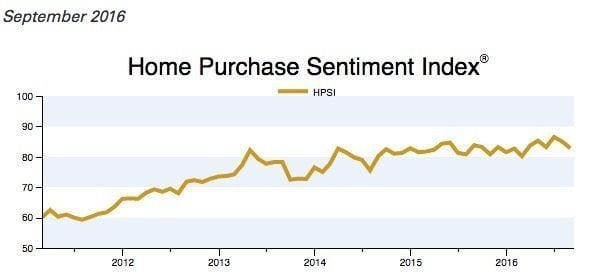 Boost your brand, efficiency and productivity with one platform
Brokers, give your agents the strategic services and support to become productive powerhouses
READ MORE
Thursday, October 6:
Freddie Mac's Primary Mortgage Market Survey:
The 3o-year fixed-rate mortgage (FRM) averaged 3.42 percent with an average 0.5 point for the week ending October 6, 2016.
This rate is unchanged from last week's.
A year ago at this time, the 30-year FRM averaged 3.76 percent.
Wednesday, October 5:
CoreLogic Home Price Insights (HPI) Report for August 2016:
The CoreLogic HPI is up 1.1 percent.
Year-over-year, the HPI is up 6.2 percent.
CoreLogic forecasts that the HPI will be up 0.4 percent month-over-month in September 2016 and 5.3 percent year-over-year in August 2017.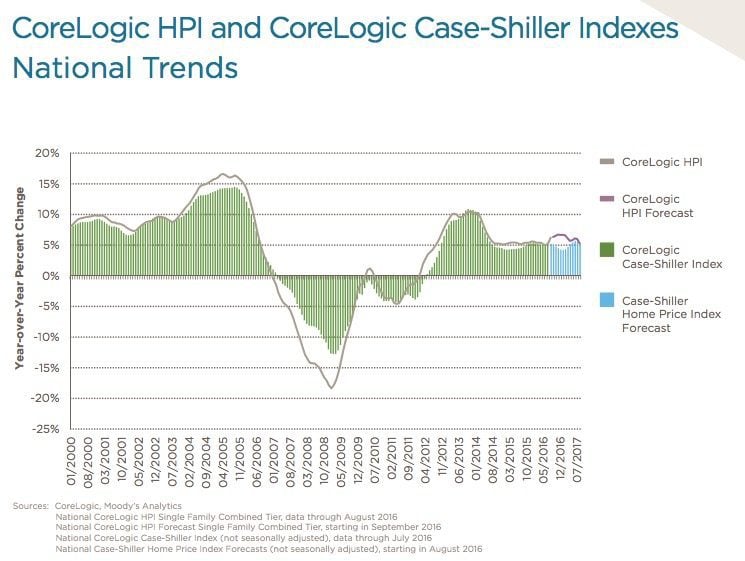 Tuesday, October 4:
ProTeck's Home Value Forecast for August 2016:
In July, nearly 70 percent of the core-based statistical areas (CSBAs) tracked were listed as "normal" or above.
In August, that number rose to more than 76 percent.
Only 1.4 percent of CBSAs tracked came in at "weak" or "distressed" in August.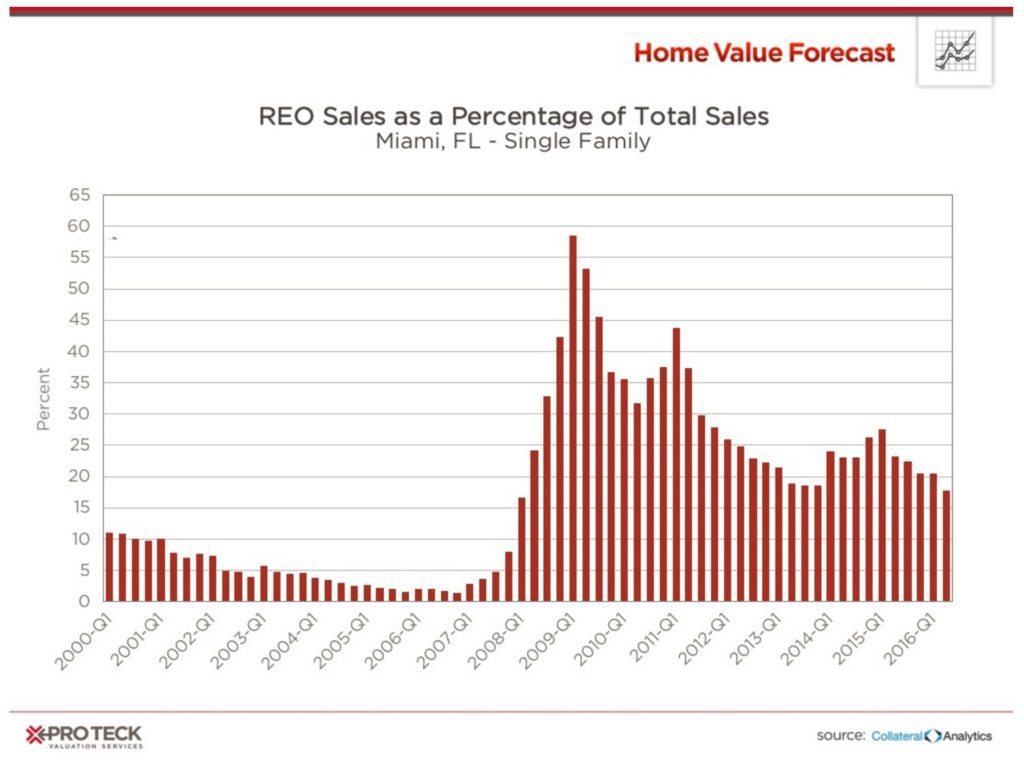 S&P/CoreLogic/Case-Shiller Home Price Indices for July 2016:
There was a 5.1 percent annual gain in July.
This is higher than the June 2016 gain of 5.0 percent.
The 20-City Composite reported year-over-year gains of 5.0 percent, down from June's 5.1 percent.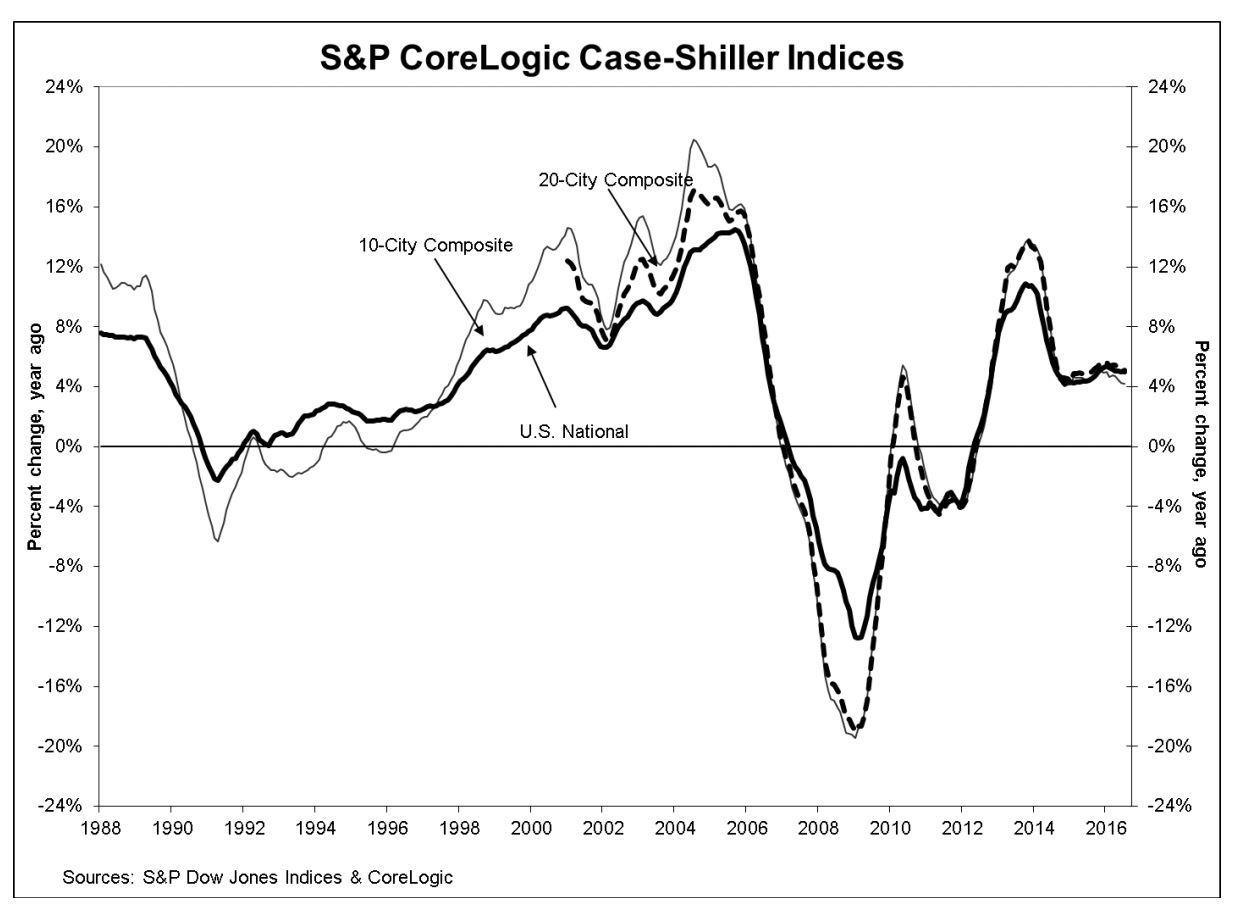 Monday, October 3:
U.S. Census Bureau/U.S. Department of Commerce's August 2016 construction data:
Construction spending during August 2016 was estimated at a seasonally adjusted annual rate of $1,142.2 billion.
This is 0.7 percent below the revised July estimate of $1,150.6 billion.
This is also 0.3 percent below the August 2015 estimate of $1,145.2 billion.
Black Knight Financial Services' Mortgage Monitor for August 2016:
The national delinquency rate fell by just over 6 percent month-over-month in August 2016.
Delinquencies were at 4.24 percent in August 2016.
The inventory of loans in active foreclosure continued its 19-month consecutive downward trend.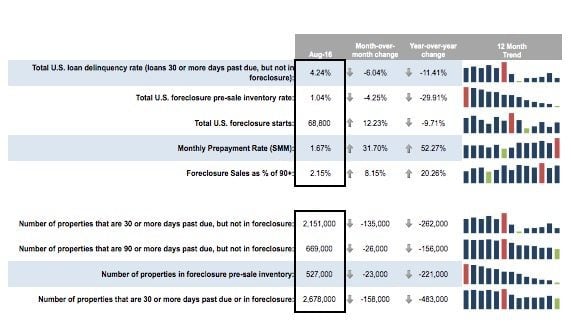 Black Knight Financial Services July 2016 Home Price Index:
The HPI in July 2016 was $266,000.
This represents a 0.4 percent increase from last month.
One year ago, the HPI was 5.3 percent.

Email market news to press@inman.com.