Apartment List recently released its latest rent report for Washington D.C., finding rents in the nation's capital decreased by 0.3 percent from August to September.
D.C. vs. the national median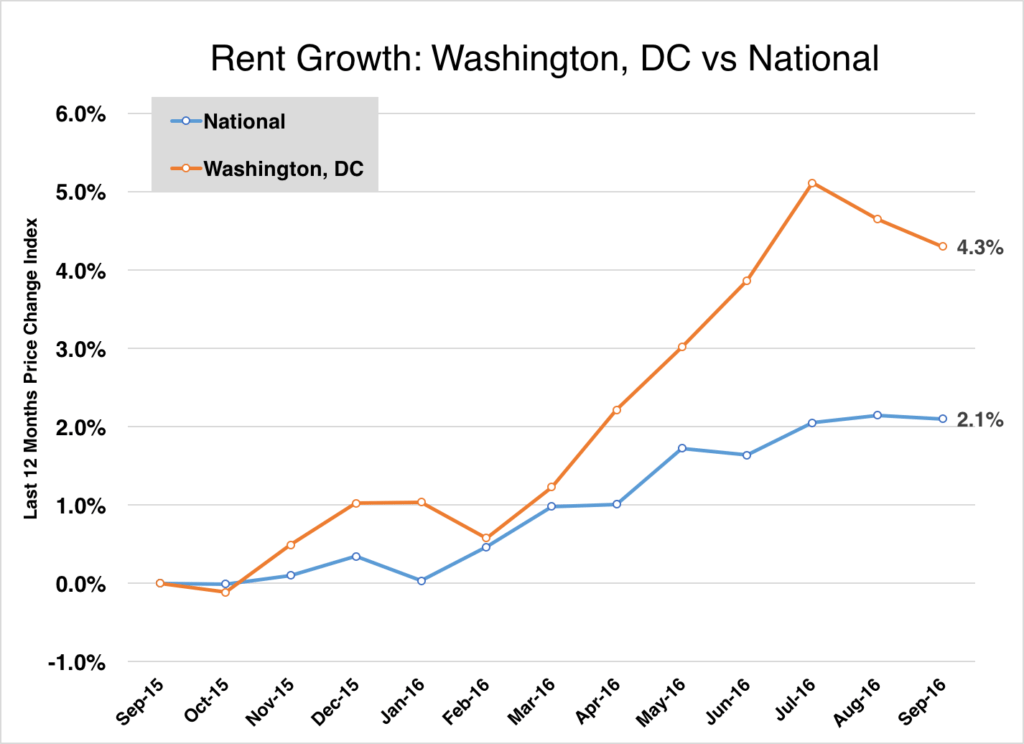 Though rents decreased by 0.3 percent month-over-month in D.C. in September, overall rents are 4.3 percent higher than last year. Sitting at $3,130 for a two-bedroom apartment and $2,250 for a one-bedroom last month, D.C.'s median rent increase was more than double the national rate.
Highest in the metro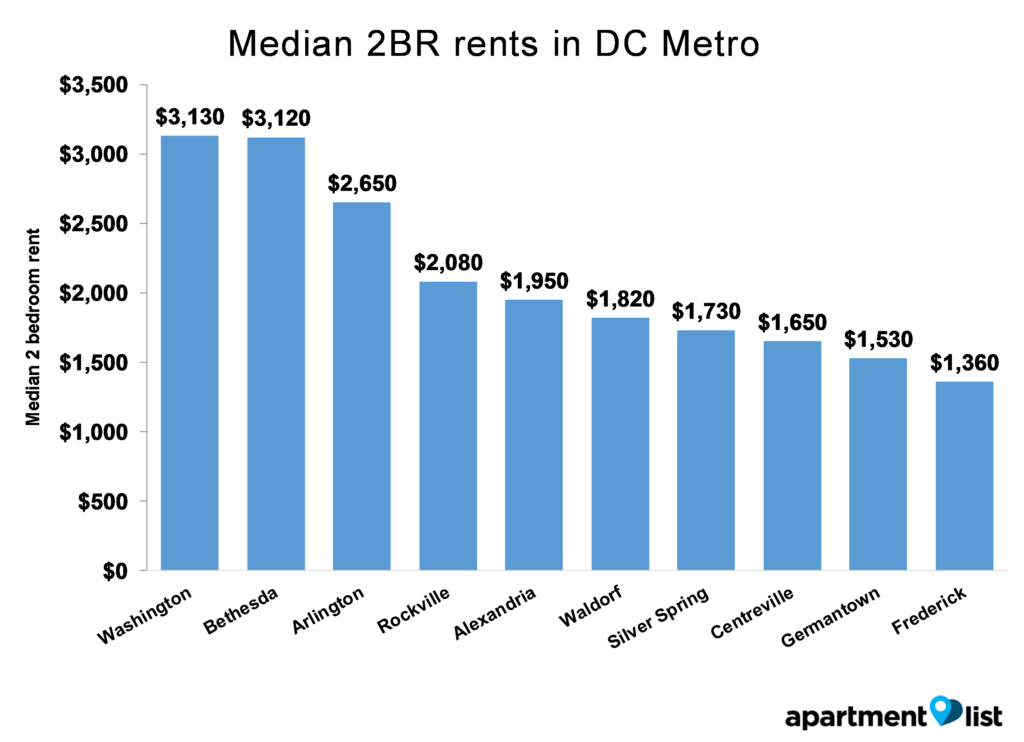 Right behind the District itself, Bethesda had the second most expensive rents in the metro last month, with median rent prices at $3,120 for a two-bedroom and $2,360 for a one-bedroom. Arlington came in third, with two-bedrooms at $2,650 per month.
D.C.'s most expensive neighborhood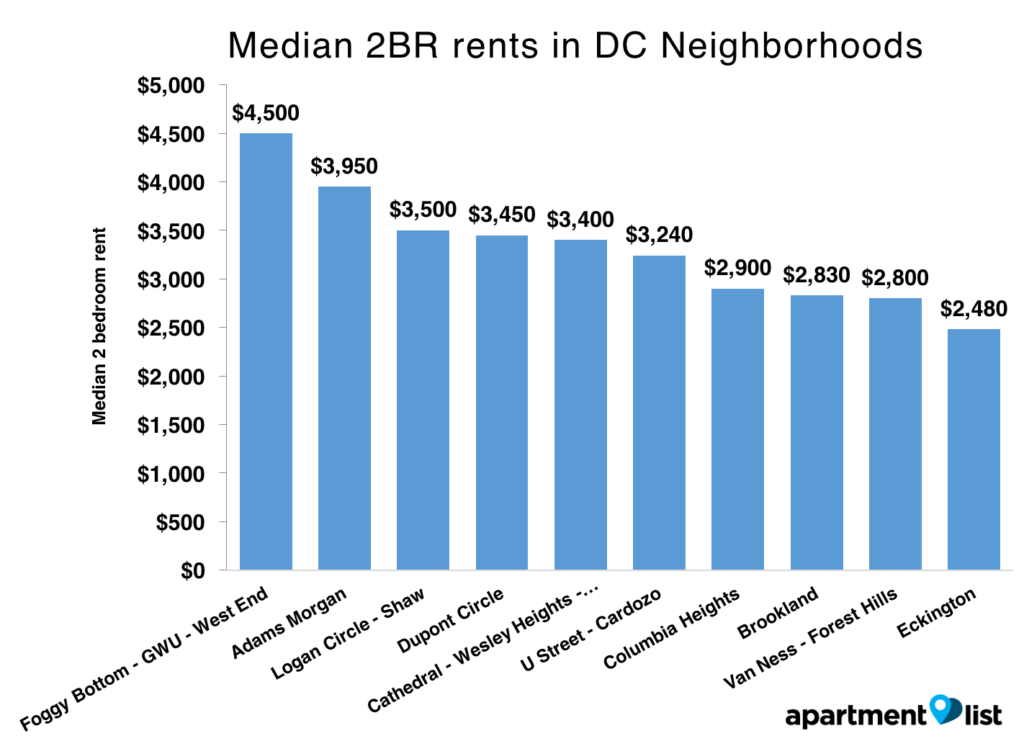 3 ways to get ahead in 2020 — starting right now
Grow and nurture your sphere now so you can reap the rewards next year
READ MORE
With a median two-bedroom rent of $4,500 and one-bedroom of $2,700, Foggy Bottom-GWU-West End was D.C.'s most expensive neighborhood for renters. Adams Morgan came in second, with two-bedroom rents at a median of $3,950.
For methodology and data for other cities and neighborhoods in DC, see Apartment List's full report.
Yuki Graviet Knapp is a Content Marketing Associate with the Growth Team at Apartment List and is a resident of the Bay Area.