We'll add more market news briefs throughout the day. Check back to read the latest.
Houzz Renovation Barometer for Q3 2016:
The barometer (which tracks industry optimism in market improvements) posted high readings for Q3 across all industry groups.
Architects reported a five-quarter decline in confidence in market gains.
Remodelers and design-build firms reported that labor shortages are driving cost increases.
First American Financial Corporation's Potential Home Sales Model for September 2016:
Potential existing-home sales increased to a 5.8 million seasonally adjusted, annualized rate (SAAR).
In September, the market potential for existing-home sales grew by 6.5 percent compared with September 2015.
The potential existing-home sales is 351,000 (SAAR) or 6.0 percent below the pre-recession peak of market potential, which occurred in July 2005.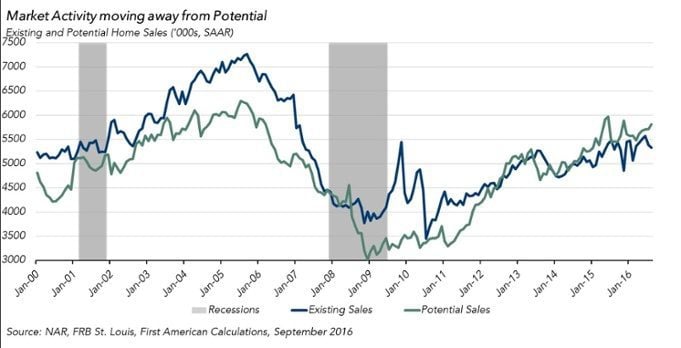 Mortgage rates:
Home equity rates:
Most recent market news:
Re/Max's October 2016 National Housing Report:

Top brokerages find new ways to carve out profit
While the average return on revenue for brokerages nationwide has faced downward pressure, some brokerages are bucking the trend
READ MORE
Home sales fell 11.7 percentage points from August to September.
However, home sales were up 2.0 percentage points form September 2015 to September 2016.
The median sales price in September was $219,780, 5.1 percent above one year ago.

Email market reports to press@inman.com.