We'll add more market news briefs throughout the day. Check back to read the latest.
Mortgage Bankers Association's Weekly Applications Survey:
Mortgage applications increased 3.3 percent from one week earlier for the week ending March 3, 2017.
The Refinance Index increased 5 percent from the previous week to the highest level since December 2016.
The average contract interest rate for 30-year fixed-rate mortgages with conforming loan balances increased to 4.36 percent from 4.30 percent.
Housing Tides February 2017 Monthly Pulse:
The March Housing Tides Index shows an increase to 73.6 after falling slightly to 72.4 in February.
The Index is up from 73.4 in March 2016.
The Housing Tides Index scores increased in 33 of the top 41 local markets this month.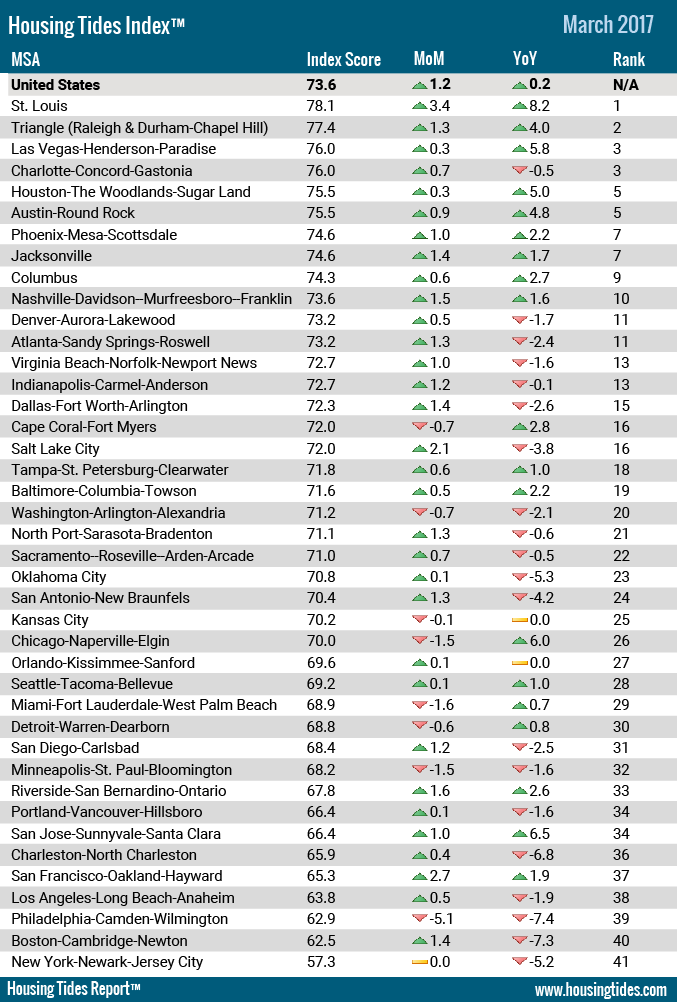 Mortgage rates:
Home equity rates:
Most recent market news:
CoreLogic's Home Price Insights for January 2017:
Home prices went up 6.9 percent between January 2016 and January 2017.
From December 2016 to January 2017, home prices rose 0.7 percent.
CoreLogic forecasts a 0.1 percent month-over-month change and 4.8 percent year-over-year change from January 2017.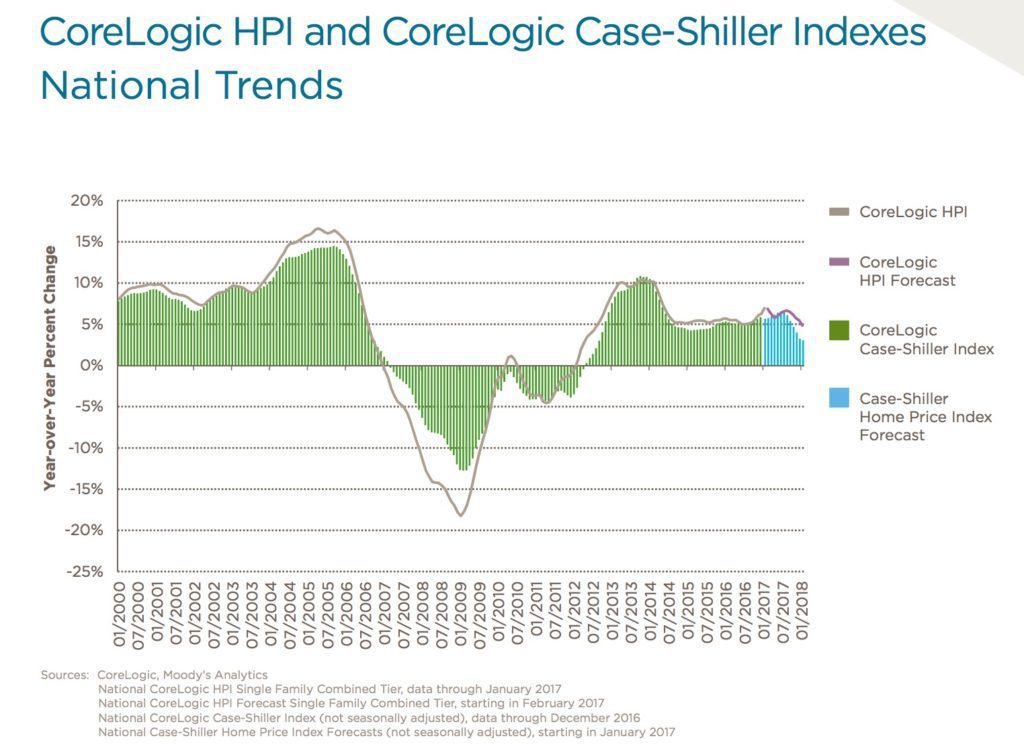 Sell the lifestyle by being part of your community
Top producer Teddy Errico on how loving where you live can lead to sales
READ MORE
Fannie Mae's Home Purchase Sentiment Index (HPSI) for February 2017:
The HPSI increased in February to 88.3.
This is 5.6 percentage points higher than January 2017.
The HPSI is also up 5.6 percentage points compared with February 2016.
Email market reports to press@inman.com.