The members of Coldwell Banker's Team Diva Real Estate from Seattle have built a solid business over the years using much of what they've learned and heard at Inman Connect.
We recently spent time with Chavi Hohm and Kim Colaprete to learn what makes Connect so helpful for them and what advice they'd give to first-time attendees, get some networking advice and discuss the most meaningful moments for them over the years.
You've been coming to Inman Connect New York for several years now. What do you remember about your first experience, and what advice would you give a first-time attendee?
Our first Inman Connect New York was fantastic and overwhelming. We were still newbies to the conference experience and in awe of the people we had met at Connect San Francisco the year before. The connections we made at Inman that first year were definitely life-changing.
We joked with Robin Fenchel at the Opening Session that we were D-Listed Divas, sitting in the back row. Then Jeff Chalmers tweeted "Where are you Divas? Time for us to meet IRL." Our response: "Here is a picture of your head. We are right behind you." Just goes to show how easy it is to meet amazing folks using the magic of social media.
Speaking of social media, a big highlight of the trip came later in the week, when we got a text message from our friend Sean Carpenter, telling us we had been selected as "Most Innovative Real Estate Agent for Social Media." Sean also won in the same category.
We decided to go celebrate in classic Sean style — he took us and a friend of his, Matthew, to O'Hara's Pub (one of Sean's favorite places in NYC) next to Ground Zero.
Little did we know then, his friend Matthew was, Matthew Ferrara, an amazing trainer and top speaker at Inman Connect. And O'Hara's is now the unofficial Connect kick-off happy hour, hosted by the ever-charming Sean Carpenter.
Our best advice for first-timers:
Have wing women. That first year, it was the dynamic Linda Aaron, from our mothership Coldwell Banker Bain. Linda introduced us to all kinds of amazing folks, such as Debra Trappen, Katie Lance, Heather Ostrom and Andrea Geller. Who knew you have to go to New York to meet powerhouse people from your own Coldwell Banker Brand? Nikki Beauchamp is another power connector, and knowing her opened up another world of stellar folks for us Divas.
Sit in the front row. Or as close as you can to the front row. Smart kids in class sit upfront. Those who want to fade into the background sit in the back. This way you can meet smart folks like Robin and Jeff.
Go to Sean's Unofficial Connect Kick-Off Happy Hour. Sean is one of the smartest and most energetic people in our business. He has amassed an incredible community of industry folks who are super nice and happy to share their ideas.
Get out of your comfort zone. We have met some of our best friends (like Andrea Geller and Stacie Staub) at the Connect events and happy hours. Don't be afraid to introduce yourself to folks, and keep in mind that casual settings are a great opportunity. Amazing conversations can happen at coffee breaks, luncheons and late night bar hangouts. Take someone you want to meet to dinner or buy them a drink and see what fabulousness arises!
Connect is very well known for its ability to create long-lasting, meaningful networking opportunities. What would your advice be to those looking to grow their business through new connections in January?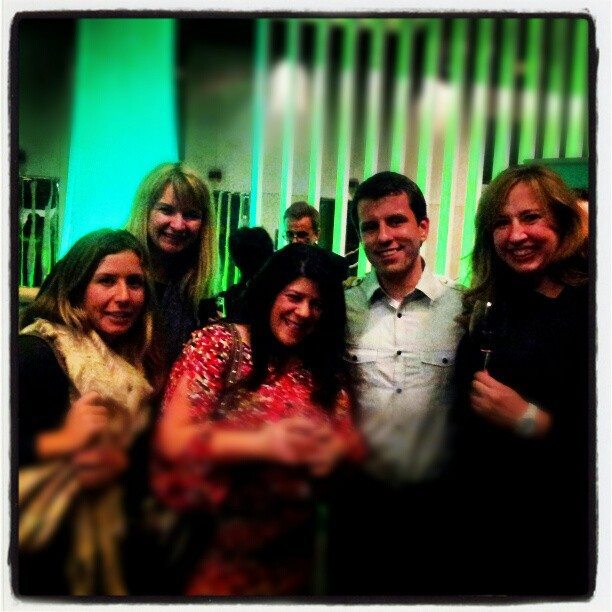 We jokingly refer to some of the amazing industry-changing folks that we meet at Inman Connect as the Real Estate "Illuminati." Not in the creepy, secret society, Dan Brown kind of way, but more along the lines of those seeking "enlightenment."
Inman attracts thought leaders — folks who have a passion for this industry and a desire push it to the next level. We may not all agree on how to get there, but we are all here to gain knowledge, explore new ideas and challenge ourselves.
We know this industry focuses on "networking" by glad-handing your business card to everyone you meet in a elevator, but that's not connecting. That is shameless self promotion.
Get out and socialize. This is the best way to make long-lasting connections and gain new business building insights. As an example, during our first Connect, we actually weaseled ourselves into the Zillow party at the NASDAQ space overlooking Times Square.
In a strange way, you have to travel all the way from Seattle to New York to hang out with your neighbor Jay Thompson, director of industry outreach at Zillow. As we wandered over to take in the Times Square jumbotron view, we bumped into a young upstart named Greg Fisher hanging at the bar. From that first meeting Greg has been part of our Genuine Hustle squad that includes Anne Jones, Marguerite Martin, and its founder, Stacie Staub. Then as we left the party we ran into the super smart Melanie Piche and her power partner Brendan Powell calling our names down the hallway. We had a blast chatting with Melanie and her entourage and have been in touch ever since.
The marketing ideas, creative energy, encouragement and support we have gained from these folks over the years has been priceless. And it all started at ICNY!
How do you pick which sessions to attend, and why?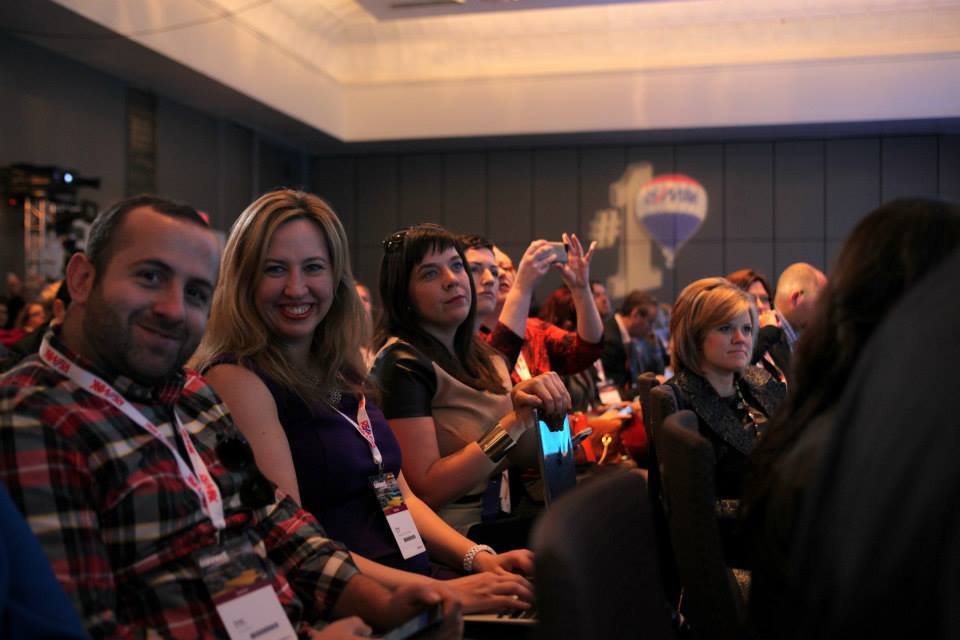 Decisions. Decisions. The bottomline is that the Divas have taken time to be here, to be inspired and to transform our business back in Seattle. Some of those ideas come from new unexpected speakers and some from speakers that we make a point of seeing every single year.
Challenge yourself to try sessions that are out of your comfort zone. Scared of video? Definitely attend sessions on video marketing. Thinking about starting your own brokerage? Check out the Indie Broker Summit. Maybe it will be just the push you need to move to a new level in your business.
Whatever sessions you choose to attend, stay open-minded about the information you are receiving. This conference is about exploring new ideas and getting that creative and competitive edge.
That said, if you have good instincts you don't need to chase every trendy "solution" out there. At our first Connect, we sat next to David Marine in a breakout session, and he asked us, "What do the Divas use for their CRM tool?" We told him, "A Google spreadsheet." That hasn't changed (but David's title sure has as he is now the senior vice president of marketing at the Coldwell Banker home office).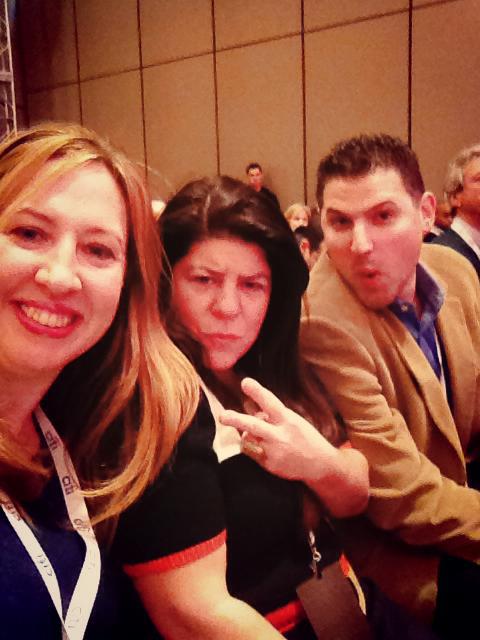 Here are just a few of our must-see suggestions for ICNY 2018:
Katie Lance. Katie is constantly pushing herself to create actionable content in her sessions. Each time we go, the more we learn, and the stronger our personal brand is able to grow.
Seth Price. Seth Price is a can't-miss event. Go! He is pure inspiration. Seth is as genuine as you can get in the real estate convention environment.
Molly McKinley. Molly is super smart on marketing and always has a fresh perspective.
Lindsay Listanski. Lindsay is a social media goddess. She has been intricate in boosting Coldwell Banker's interaction and engagement across the interweb. We never leave one of her sessions without gaining some stellar new ideas.
Nela Richardson. Every time Nela speaks about the economy, the Divas bow down to her brilliance. And yes, she works for a competitor, but why let that be a reason to not bask in Nela's incredible intellect.
Robert Reffkin. Let's be honest. Unless local brokerages make their grass greener, a lot of power agents will be jumping to Compass. Expect to see a lot of agents at this session to see if Compass is more than smoke and mirrors. Will Compass go poof like previous dot-com companies, or is it the Holy Grail of real estate goodness?
What's the single biggest thing not to miss at every Connect?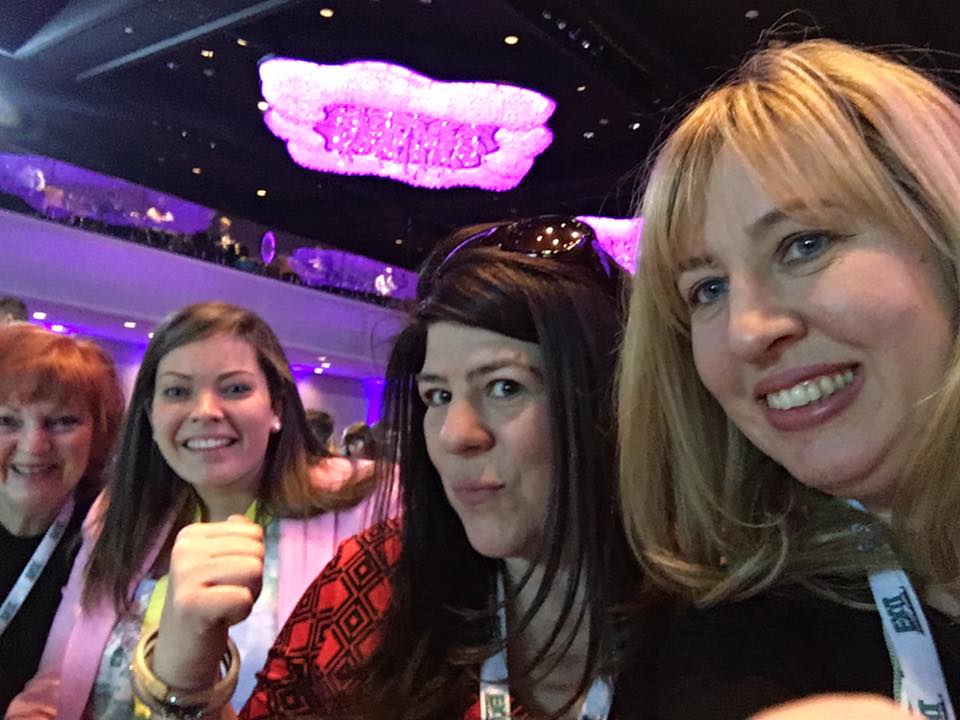 The Opening Session is a must. It sets the tone for the week and gives you insights from outside of our industry. Our entire business has been based on tools that retailers, non-profits and other industries use before your average agent adopts them. The best place to get that inspiration in our industry is the opening session of Connect.
The opening session of 2016 featured Seth Godin. Seth illuminated that traditional marketing is the one-size-fits-TV approach, but the truth of the matter is that all of us need to be as niche as possible in our approach to finding our version of Diva Dwellers. It was brilliant. It cemented a practice that we had, but didn't have the words to articulate to others.
Niche marketing is and will continue to be our mainstay.
Regardless of how late we are out hanging with the Real Estate "Illuminati" the night before, the Divas will be somewhere in the first and second row at the opening session. See you there!
For those still on the fence about attending, what's the one piece of advice you'd give them?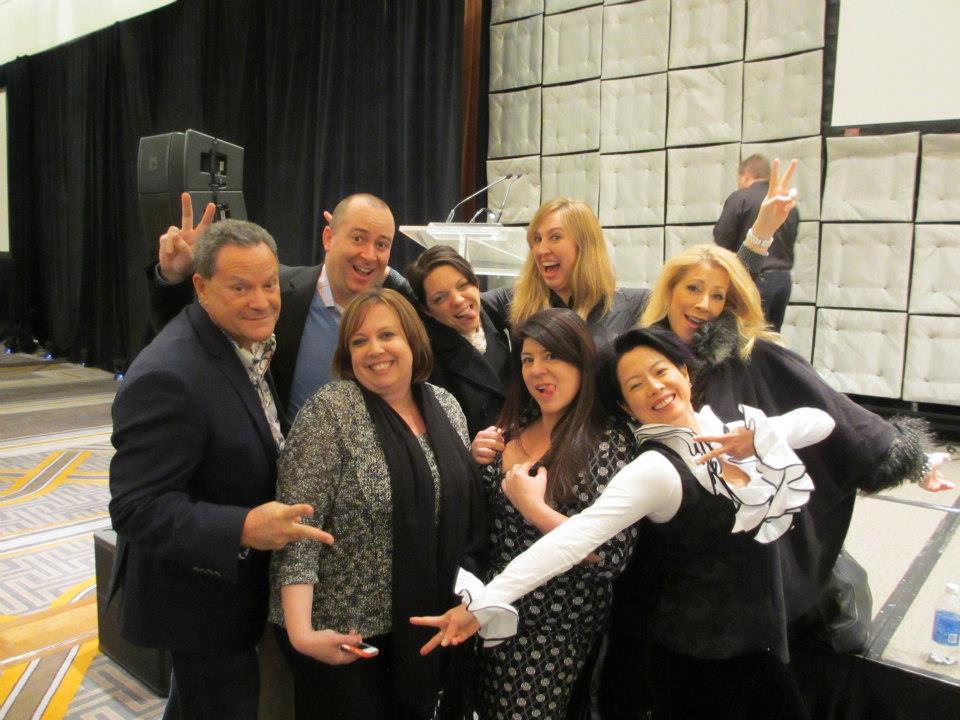 We can all aspire to take our business to the next level, but no one does that in a bubble. Getting out of the bubble and putting yourself in the midst of some of the brightest folks in the business who are making magic happen everyday is the road to success. Inman Connect New York will help get you there.
All these folks we connected with over the years — Katie Lance, Matthew Ferrara, Seth Price, Stacie Staub and, of course, Brad Inman, have helped push us forward. You are who you surround yourself with!
In the words of our "Inman Mentor," Linda Aaron:
Attending Inman Connect will open your mind to possibilities. As a productive real estate agent, you are often too busy to investigate the latest and greatest technology and marketing ideas out there.
Inman brings it all together for you in one place. You can immerse yourself in great conversations and share ideas with people from all over the world. It opens your thinking and sparks your creativity and so you can move your business to the next level.
This year, the number one reason we are going is that we need time and space to envision where we want to take Team Diva.
We have had incredible success as a team with Coldwell Banker Bain. How do we continue to grow and retain our scrappy, go-against-the-grain attitude? What are the resources we need to continue that growth? Who has already gone down this path and can give us some insight? And in all things Divaland-related, what is the path that no one else in our industry has considered?
Many of these questions can only be answered at Connect in New York!
Want to connect with Kim and Chavi? Find them online, or on Facebook, Twitter or Instagram.