You work with your real estate clients for months on end, and every conversation and appointment is an opportunity to learn. Their daughter loves dance class. Dad is a total movie buff. The most precious resource in this family isn't money but time. They love anything lake-themed.
These little slices of life shared between agent and client build rapport and are also valuable intel if you listen, and most importantly, remember — because your thoughtfulness just might be the reason you're remembered, too.
The first big opportunity to show you paid attention to who they are is the closing gift — something that must celebrate the win, express gratitude and help you stay top-of-mind all in a single gesture. 
Opt for practical, luxurious, edible or shiny — the personal touch is up to you — but here are 135-plus ideas for every type of buyer and seller.
135+ ideas for client gifts
Animal lovers
2. Have tags made for the pets with the new address on it
Veterans
1. American  flag
2. Personalized water bottle 
3. Customized rustic signs
Owner and principal broker at Kingdom Realty, Gina Biedel Warner, has customized rustic signs made for her veterans that have the appropriate military branch logo and say "Thanks for your service."
4. Flag made of whiskey barrels 
Tech savvy
1. Smart lightbulbs or light switches (compatible with smart home systems)
2. Amazon Echo/Dots
3. Google Home
4. Digital butler such as Hello Alfred
5. LIFX 1000 Smart Lighting System

7. Goal Zero Yeto 1250 Solar Generator Kit
8. Bluetooth speakers
9. IKEA charging end table
10. Apple TV
12. Apple Watch
13. Nest thermostat
Hobbyists
1. Gardening supplies and flowers
2. Mason jar spice garden (or at least the know-how and supplies to do it)
3. Gardening book such as Indoor Kitchen Gardening: Turn your Home Into a Year-Round Vegetable Garden
5. Tackle box (for the fisherman, filled with all the fishing necessities)
6. Garden decor
Imbibers
1. Wine refrigerator
3. Wine
4. Champagne
The practical
1. Snow blower
2. Homeowner's insurance
3. One-year of pest control service
4. Lawn care
5. Cleaning
6. A service
Realtor at Watson Realty Corp Jackie Frye said, "Sometimes I offer to pay for survey, repairs, inspections, cleaning or something to get to the table. If so that is my gift."
7. Electrical work
8. Movers
9. Home Depot gift card
10. Home warranty
11. Branded moving boxes
First-time buyers (personalized)
2. Personalized keychains for the new house 
3. Photo album 
What do you do with all those amazing professional photos you had taken for the listing? Put them in a photo album for the new owners.
4. Shutterfly or create a Shutterfly keepsake book for them using listing pictures
5. Home improvement book such as Black and Decker Home Planner and Logbook
6. Home design consultation
7. Personalized return address stamp
8. Personalized stamps with a picture of their new home
9. A personalized upgrade on their house numbers
10. A picture frame with the address printed on burlap
13. Housewarming gift basket (colander and other house hold goods – spatulas, measuring cups, dish towels, candles)
14. Home decor gift basket
15. Shop vac
16. Cordless drill
17. Spa basket
18. Commission a local artist to do an ink drawing of the home
20. Personalized pillows
Recently married
1. Personalized cutting boards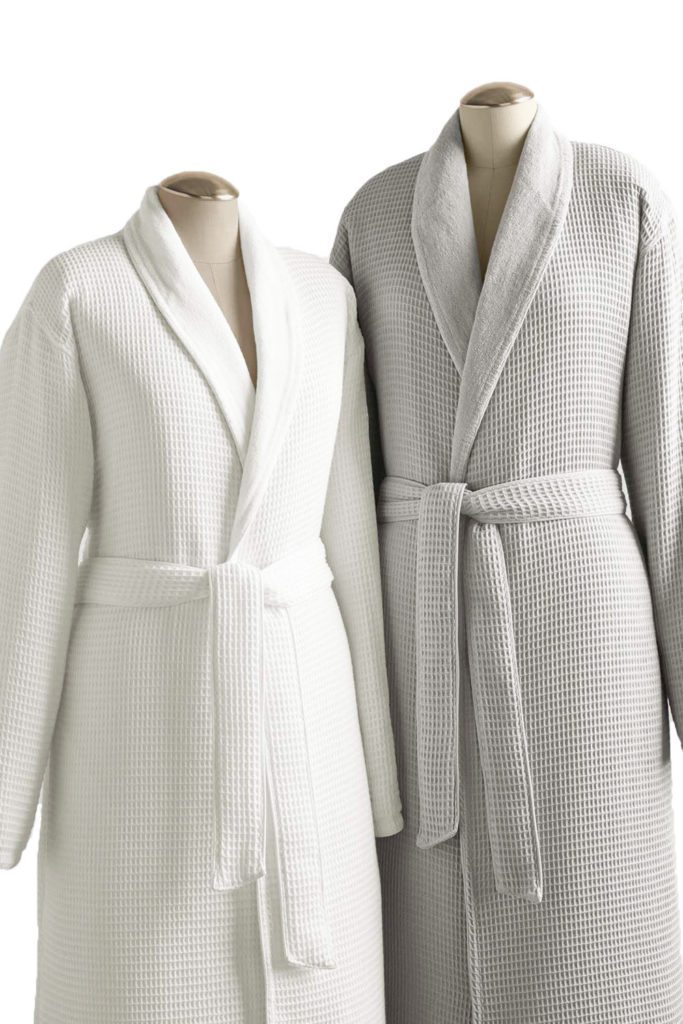 3. Cooking classes
5. Couples massage
7. Galvanized ice bucket with family name on it
8. Personalized door mats
Kitchen dwellers
1. Personalized lazy susan
2. Door to table meals
Dinner-to-your-door delivery services such as Plated, HelloFresh and Blue Apron.
3. Toaster
4. Keurig coffee maker
5. Magic bullet
6. Cutco knives
Foodies
2. Wine tasting
3. Local basket 
Include local bread, jam, honey, olive oil from the local store, etc.
The Outdoorsy
1. Hammock
2. Barbecue grill
4. Fire pit
5. Park bench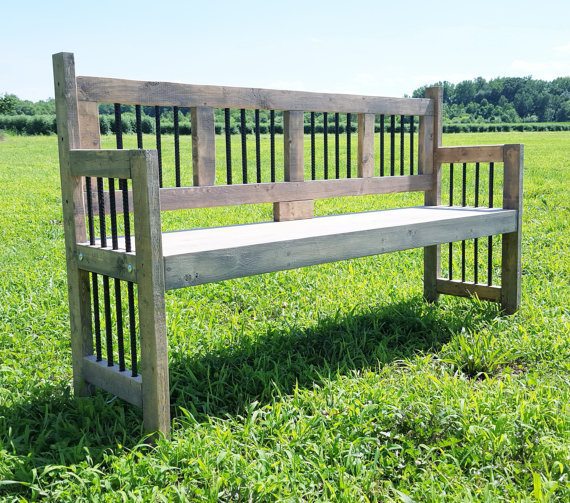 6. Hayride
7. Baseball tickets
8. Wind chime
10. Rocking chairs
11. Porch swing
Families
2. Ice cream maker
3. Popcorn maker
4. A tree to plant as a family
5. Hot air balloon ride
6. Picnic
7. Theme park adventure
8. Family portrait gift card
9. Customized sign with the family name
10. Bonding time with the kiddos
Team One Group Real Estate agent Garrett Pancheri said, "I just bought one of my clients who is a single father of two little ones, three nerf guns and some extra nerf bullets. I got him a big boy gun and his two kids littler guns. I told him nerf guns are the best way to break in a brand new home."
11. Movie basket
12. Pool fun
Take a pool beach bag and fill it with towels, toys, sunscreen and a steel tub with ice an beer — perfect for the new homeowners with a pool!
13. Babies 'R Us gift card — for the growing family
14. Family membership to a local attraction: zoo, museum, aquarium, etc.
15. Maps and brochures of things to do in the state (especially for out-of-towners)
Anyone
1. Host a cocktail party to introduce them to influencers in the area
2. Monogramed table settings and napkins
3. Awe-inspiring table centerpieces 
It's a real estate conversation starter when guests ask about it.
5. A set of "Just Moved" cards sellers can use to notify family and friends of their new address
6. Amazon Prime membership
7. A subscription to quarterly.co
Give a themed gift box curated by different celebrities such as Bill Nye.
8. Monthly subscriptions: Harry and David
9. Crate & Barrel gift card
10. Move-in basket
Pack cleaning supplies, toiletries, toilet paper and paper towels, plastic dishes and silverware as well as a few ready-to-eat snacks or meals.
11. Beautiful bouquet of flowers waiting in the new home
13. Donate money to their favorite charity
"I shared with my last client how I volunteer at an animal shelter once a week. Not only am I an agent for people, I am an agent for puppies! Most of the dogs in the shelter are abandoned, abused or come from countries where many dogs are just left in the streets. [My clients] were very moved by my service, so I am bringing a donation check in their name to the signing as their gift," said Phillip Salem of Triplemint in an email.
14. Magazine subscriptions
15. Gas card
16. High-end silverware
17. Gift card for an in-home bartender to do their housewarming party
18. Housewarming party
19. A night out
20. Candle holder from Tiffany & Co.
21. Rekey the home
23. Old pics of the home — framed
This is especially great for historic homes.
24. Homemade moving day dinner
25. Plant arrangement
26. Sketch of home 
27. Handmade and hand-painted welcome mats  
28. Seasonal baskets
In the spring and summer Gina Biedel Warner, owner and principal broker at Kingdom Realty, creates a barbecue basket with tools, sauces, rubs, spices, baked beans and all the fixin's for s'mores. In the fall, she creates a harvest basket with local apple butter, maple syrup, candles and honey. In the winter, she makes a warm and cozy basket with a thick blanket, hot chocolate, coffee, cider, popcorn and a candle. 
29. Weekend resort stay
30. Edible Arrangements
32. Water color of the home
This is especially perfect for buyers in the second home market.
33. Moving necessities
Box tape, markers, packing materials, stickers, etc., and a gift card for lunch on moving day.
34. Donate something in their honor
Broker/owner of Network Team Homes Realty, Gayle Zientek, said "We give bikes away at Christmas in honor of our clients. They get a card at closing with four-pack of brownies and a card with pictures of their home and a message that we are donating a bike in their honor."
What makes a good gift?
As Nick Najjar wrote, a good gift meets certain requirements:
Useful
Leaves a lasting impression
Quality
In The Millionaire Real Estate Agent: It's Not About the Money…It's About Being the Best You Can Be!, Gary Keller adds that the best gifts also have shelf life.
How do you figure out what to give your clients?
You can go the branded gift route — which will make the clients think of you when they see it — or you can give a gift that will make clients remember you forever.
Keller Williams Realtor Payton Shae Taylor said, "Play around with their interests!" For clients who were die-hard University of Kentucky fans, Taylor went to a locally owned woodwork shop and ordered a bourben barrel with the university's logo on it.
The key here is getting to know your clients. Throughout your interactions, note their likes, their wish lists, their decorating style, the current events going on in their lives, etc.
Listen for any hints they may drop as to a need or wish.
With buyers, it's pretty easy to listen to what they like and don't like as you show homes.
With sellers, pay attention to their decor and what kind of activities they do. Do they have pets? Are there pictures of the sellers fly fishing in Montana on the mantle?
Coming up with original ideas will be easy once you open your eyes and ears for potential gift ideas.
How much do you spend on a client gift?
Let's take a look at what other agents do.
"I think it depends on the sale price of the home," said Realtor with Nexthome Advisors Buddy Scott. He suggests spending between 7.5 percent and 15 percent. So for a $200,000 home, you might spend around $200.
Keller Williams Realty Exclusive Properties Realtor Deb Hale Chakko agrees. She said she'd never go to someone's house for the first time without a gift, and she considers a closing gift a housewarming present. She said she spends between $250-$500 and sends pizza or takes dinner on moving day.
Jimmy Mocci, Realtor with Berkshire Hathaway HomeServices said, "I never spend more than 2.5 percent of my total commission."
"You don't want to go over the top, but a gift in the $100-$250 range is great," Nick Najjar said in an email. Najjar advises that it's best not to give a "cheap gift" after getting a big commission check. "Cheap gifts will often ruin the relationship," he said.
Something to keep in mind as you search for the perfect gift is that the IRS allows you to deduct some of your business gift-giving. You can look at IRS Publication 463 for guidelines.
The general rule of thumb is that you can deduct no more than $25 for business gifts per person each year. But it's up to you to check local, state and federal laws as well as gift-giving regulations imposed by the Consumer Finance Protection Bureau.
A word of caution
Giving a gift to anyone should be a joyous occasion met with appreciation. However, not all gifts are perceived the same. For example, there are some everyday gifts, such as flowers, that in other cultures, have bad connotations. Read this article to avoid cultural snafus when gift giving.
Remember to give the gift to your clients in person at a reasonable time, and don't make it all about you. This is their win — you're just helping them celebrate.