In New York City, landing a "no-fee rental" doesn't always translate into savings.
Take it from Stefania Taic, an agent at real estate brokerage Bold New York who serves as chief operating officer of TransparentCity, a new website that helps renters keep down costs by avoiding agents and commission fees.
She's more than willing to admit that many home hunters who initially set out to avoid paying commission end up working with an agent and paying one anyway — often indirectly, and perhaps without realizing it. But many of these renters, should they have chosen a unit overseen by a large property management firm, could have saved thousands of dollars by working directly with the company's in-house leasing team, rather than using an agent.
Taic launched TransparentCity in January by compiling a database filled exclusively with "no-fee, no-broker" buildings, promising users "No guesswork, gimmicks, or middlemen." The startup estimates that such buildings cover about 20 percent of rentals in the Big Apple.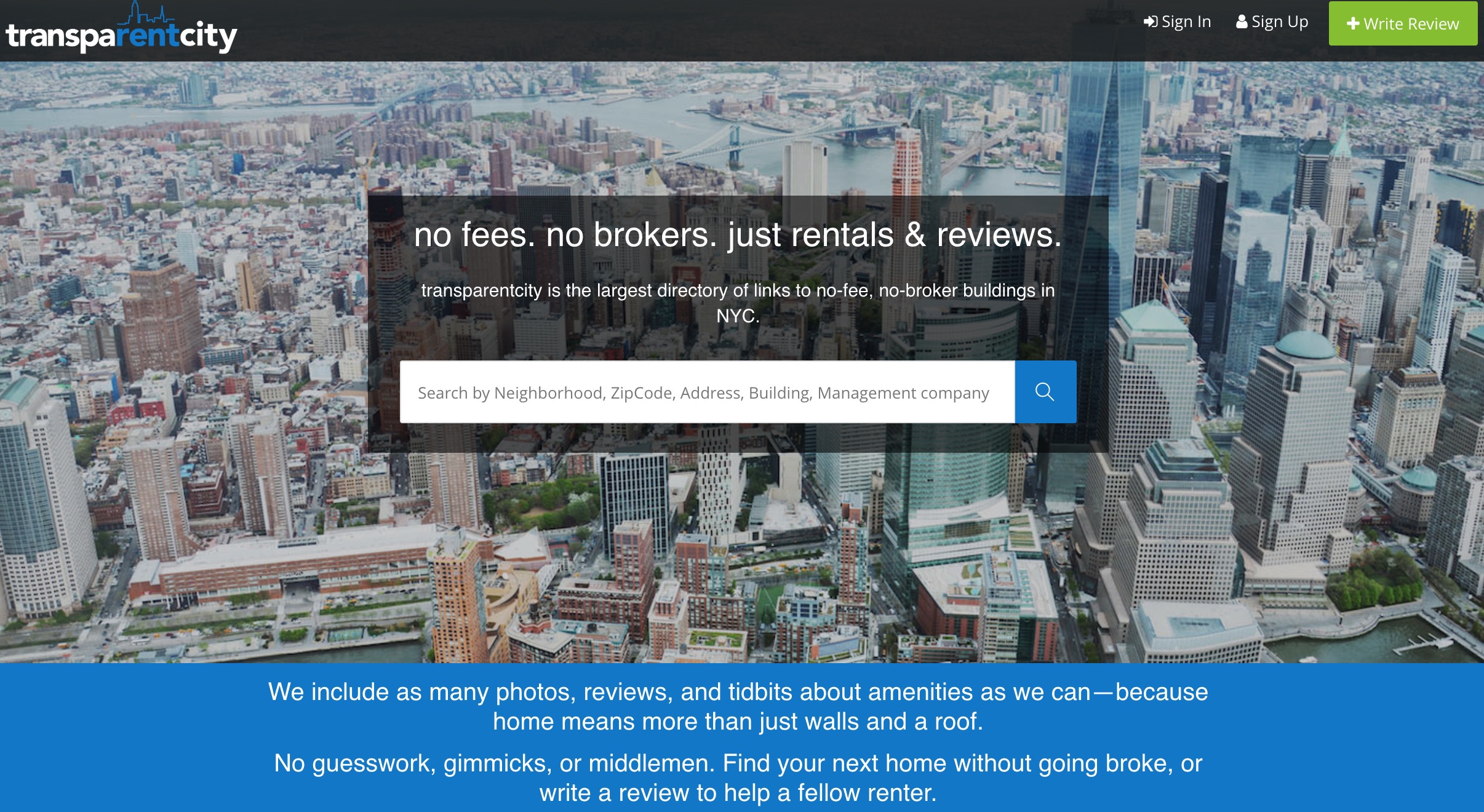 Does this project make Taic a traitor to her industry?
She prefers to see herself as a "pioneer" meeting a need in the market. The share of renters who'd prefer to avoid working with agents seems to increase every year, and rental commissions are diminishing, she said.
And yet, she says there hasn't been any resource dedicated to helping renters lock onto no-fee deals. TransparentCity is changing that, she says.
Many purportedly "no-fee" rental listings that appear on popular sites, such as StreetEasy and Craigslist, are actually posted by agents. These agents don't charge renters directly; instead, they receive commissions from a unit's property management firm (or landlord).
But in the end, the renter ultimately foots the bill because the property management firm bakes an agent's commission into the new tenant's monthly rent, she said.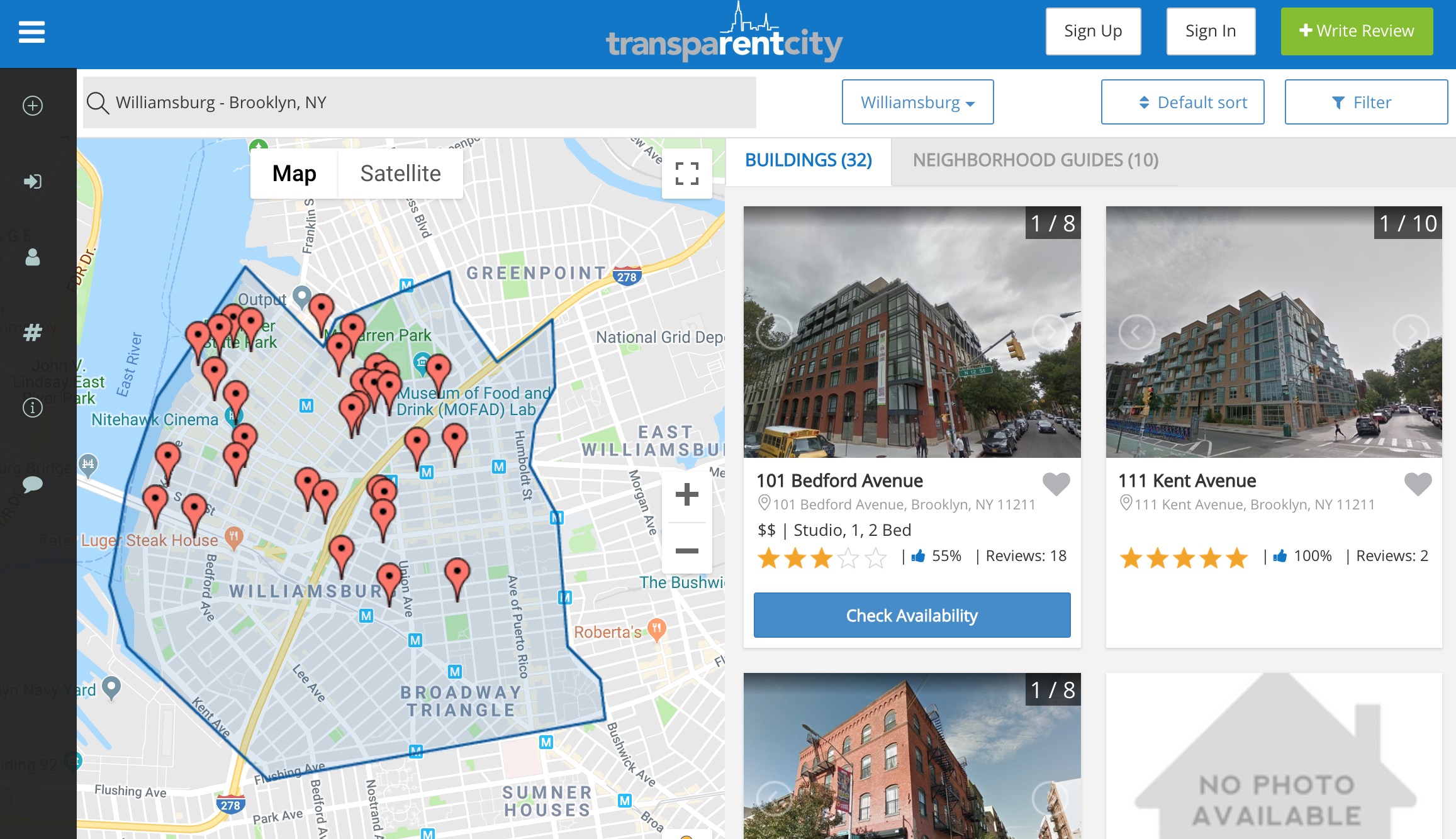 However, some management companies are willing to offer deals to tenants if they don't use agents and instead work directly with the firm's in-house leasing team. In these cases, the management company effectively shares with the tenant a portion of the savings gained by avoiding having to pay a commission.
This explains why the same "no-fee" unit that is listed for $4,300 a month on a rental site might be offered for only $4,000 on the website of the unit's management firm, said Derrick Chou, who co-founded TransparentCity with Taic.
"[Listing sites] are basically an advertising platform for brokers, and what we're finding is if you go to the management company's website there's [often] actual price discrepancies," said Chou, who serves as CEO of the startup.
To get the lower price, savvy renters must try to pinpoint buildings with in-house leasing teams, which Chou estimates control about one-fifth of the NYC rental market. It's a time-intensive process that can involve visiting myriad websites.
TransparentCity is pooling together these buildings to streamline this work. Users can search building listings by neighborhood, ZIP code, address, building name or management firm. Listings show building-wide information when available, such as amenities and the name of the building's management company.
The site does not show listings for individual units. For that information, users must click a link on the building's listing to visit the website of its management company. The site has so far indexed about 1,500 buildings handled by 60 management companies.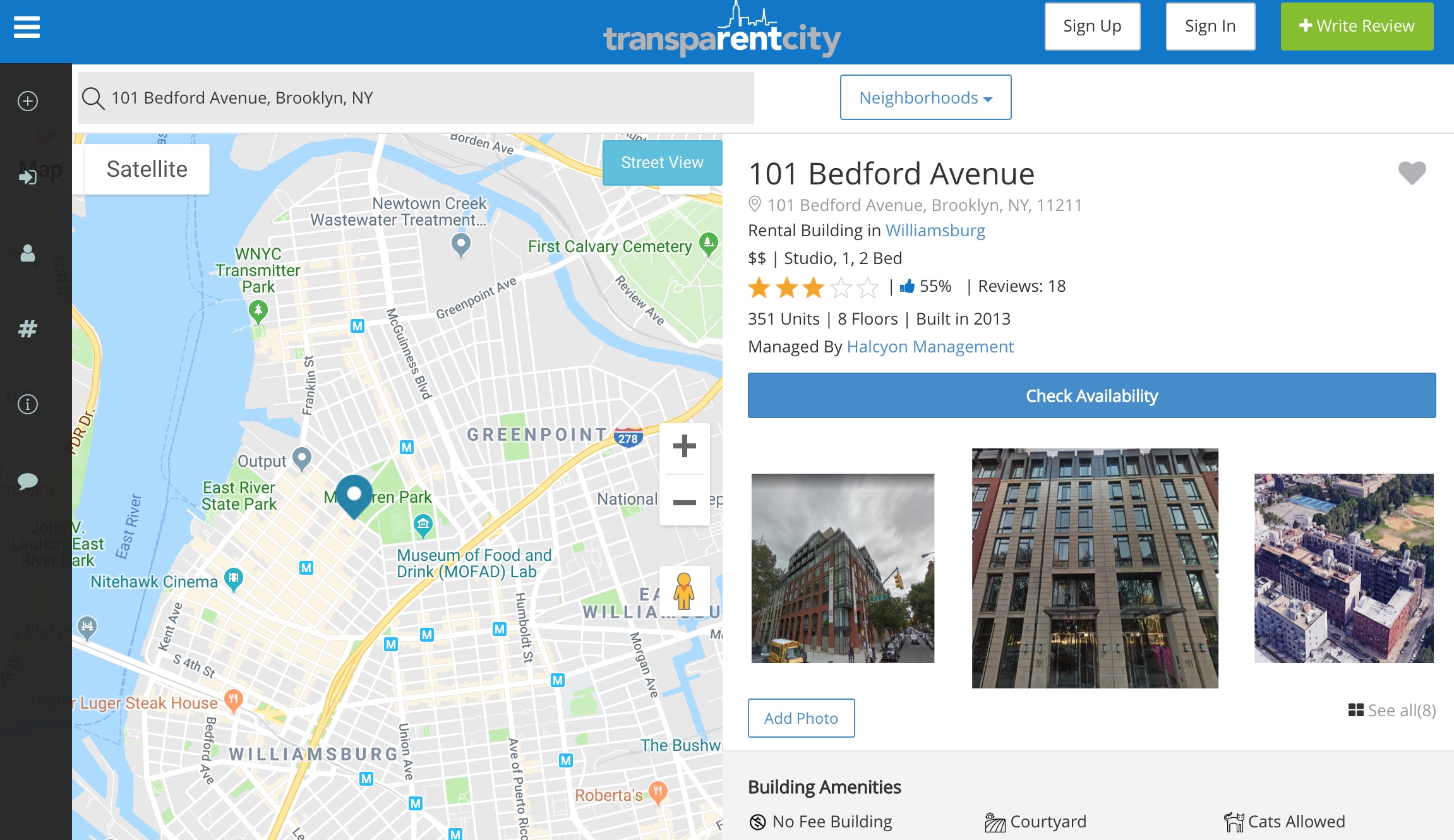 Some listings feature building reviews, posted either directly on the site or pulled in from Yelp and other sources. TransparentCity was originally dedicated to aggregating such reviews, but it has since placed a focus on becoming a searchable database for no-fee buildings.
"We give consumers the same ability to filter and screen and sort through all of these buildings and, then, after that, they can go to the management companies' websites themselves to see what's available, and to also determine if they want to rent from them," Chou said.
TransparentCity plans to earn revenue by eventually charging property managers for prominent placement of their building listings in the site's search results.
The site by no means expects to put rental agents out of business; the majority of buildings are owned by landlords who don't employ leasing teams and therefore are heavily reliant on agents, Chou said.
But, "we want to eliminate unnecessary money [paid to agents] when it's not needed," he said.