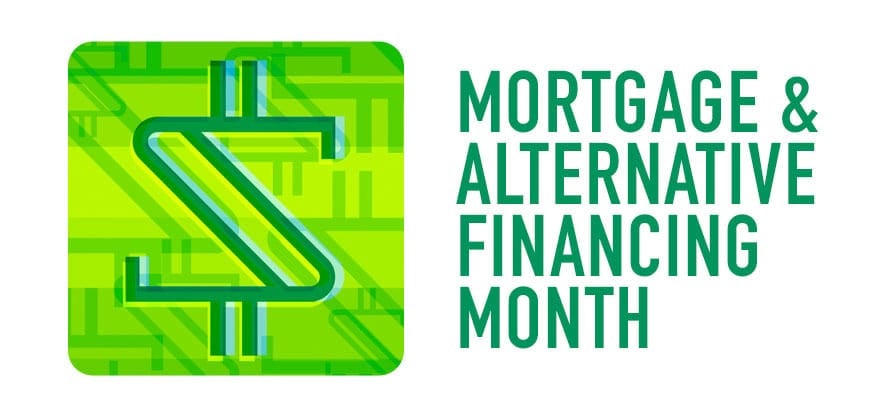 In May we're going deeper on mortgage and title — looking at where the mortgage market is headed, how products are evolving and alternative financing options changing the game. Join us for Mortgage and Alternative Financing Month. And join Inman's Mortgage Brief for weekly updates all year long.
Stricter underwriting requirements are in the works for a controversial type of home improvement loan that's aimed at helping homeowners protect their homes from natural disasters, install solar panels or make energy efficiency improvements.
In practice, Property Assessed Clean Energy (PACE) loans often leave homeowners saddled with higher property tax bills that heighten the risk they'll get behind on their mortgages, federal regulators said Monday in proposing that PACE lenders be required to provide more comprehensive disclosures to borrowers and evaluate their ability to repay.
In issuing the proposed final rule governing PACE underwriting for public comment, the Consumer Financial Protection Bureau (CFPB) also released a 91-page report detailing problems with PACE loan programs in states including California, Florida and Missouri.
In its analysis CFPB found that PACE borrowers — who repay the loans through an increase to their property tax bill — pay interest rates that are "substantially higher" than normal rates for mortgages or home equity loans.
PACE loans increase homeowners' property tax bills by about $2,700 per year on average, and taking one out increased the risk borrowers would get behind on their mortgage payments by 35 percent over two years, the report concluded.
PACE loans are typically funded by bond issues authorized by local governments, but are often provided to homeowners by private lenders that may partner with home improvement contractors to market the loans to consumers.
"When unscrupulous companies bait homeowners into unaffordable loans with exaggerated promises of energy bill savings, this can lead to serious financial distress," CFPB Director Rohit Chopra said in a statement. "We are proposing new rules that would require sensible safeguards on these clean energy loans."
A spokesperson for a trade association representing PACE lenders, PACENation, did not immediately respond to a request for comment from Inman on the CFPB's findings or the proposed rule.
PACENation unveiled a list of 22 voluntary consumer protections in November, 2021, including an ability-to-pay requirement and property-based underwriting standards.
"Too often, access to affordable capital for home and business improvements is only available to the wealthy, leaving historically underserved communities behind," Adolphus Pruitt, president of the St. Louis City NAACP, said in a press release issued by the group at the time. "PACE financing helps address the access to capital crisis for underprivileged communities in a way that no other financing option does."
In its analysis of PACE loan outcomes, the CFPB called the fact that PACE loans are disproportionately made to homeowners in census tracts with larger shares of Black and Hispanic residents "a point of concern," but also noted that the impact of PACE loans "is similar across demographic groups."
Consumer groups voice concerns
While California was the first state to launch a PACE program in 2008, it wasn't until 2014 that financing for the programs started to take off, peaking in 2016 with more than $1.7 billion in funding, according to data compiled by PACENation. From 2010 through 2021, PACENation estimates that $7.72 billion in PACE loans helped fund 323,000 home improvement projects.
Consumer groups have long been concerned PACE loans often saddle low-income homeowners on fixed incomes with property tax liens that are collected through a property tax assessment that takes priority over any existing mortgage.
PACE loan term length distribution
Distribution of PACE loan term lengths originated from 2014-2020. Source: Consumer Financial Protection Bureau rulemaking report. 
Since most homeowners take out PACE loans with repayment terms of 20 years or more, the loans can interfere with selling a home or refinancing an existing mortgage (Some mortgage lenders, like Irvine, California-based 365 Home Lending Inc., specifically market refinancing to homeowners by offering to help them "get out of your PACE loan.")
Also, because home improvement contractors have been enlisted to market PACE loans, homeowners may overpay for projects that don't deliver the promised savings, consumer groups have claimed.
"It is becoming more apparent that the laudable goal of improving home energy efficiency is being overshadowed by the lack of adequate consumer protection for these loans," the National Consumer Law Center warned in 2017. "There are growing signs that unscrupulous home improvement contractors are selling unnecessary and unwanted home improvements, at times with little connection to deep energy savings, through misrepresentation and in some cases outright fraud."
The Wall Street Journal in a 2017 article found "eerie echoes" of the subprime crisis in PACE lending, with lenders caring little about borrowers' creditworthiness, contractors functioning as loan brokers, and investors rushing to buy bonds backed by the loans.
Congress passed legislation in 2018 authorizing the CFPB to develop ability-to-repay rules for PACE financing and to make violators liable to civil penalties under the Truth in Lending Act (TILA).
But the process for drafting rules implementing such legislation can be lengthy. The CFPB launched a rulemaking proceeding in 2019 to gather "information to better understand the PACE financing market and the unique nature of PACE financing."
The proceeding attracted comments from 118 parties, including the U.S. Green Building Council, the National League of Cities, and the National Association of Realtors.
Saying it was "pleased that the CFPB is taking consumer protections seriously," NAR said in 2019 that it was in favor of "a proper underwriting process" for PACE loans, including "clear disclosures, 'ability-to-repay' regulations and TILA-RESPA integrated closure (TRID) rules."
That's essentially the rule the CFPB proposed this week, with comments due within 30 days of publication in the Federal Register or on or before July 26, 2023, whichever is later. The rule won't become effective for at least a year.
California tightens regulations
While 19 states have passed legislation authorizing PACE programs, only a small number of states have had active programs for single-family homes, the CFPB said in its proposed rule — primarily California, Florida, and Missouri.
Some states have amended their statutes and no longer allow PACE lending for single-family residential properties. While PACENation stopped publishing statistics for residential PACE (R-PACE) lending in 2022, PACE funding for multifamily and commercial buildings (C-PACE) is on the rise, according to the group.
California adopted a number of PACE reforms in 2018, including a requirement to evaluate the borrower's ability to repay — a standard practice for mortgage lenders. While the CFPB found that PACE outcomes "improved significantly" after the reforms were put in place, they didn't put a stop to problematic practices altogether.
San Diego-based PACE administrator Renovate America Inc. paid $4 million in 2019 to settle allegations by seven local jurisdictions that it misrepresented the PACE program or failed to make adequate disclosures to borrowers, before state regulators revoked the company's PACE license in 2021.
In October 2022, the Federal Trade Commission and the California Attorney General's Office reached a $3 million settled with another PACE administrator, Ygrene Energy Fund Inc., resolving allegations that its contractors "falsely told consumers that the financing wouldn't interfere with the sale or refinancing of their homes, in many instances relying on high-pressure sales tactics or outright forgery to sign consumers up."
Ygrene continues to provide commercial and residential PACE loans in Florida. After the Ygrene settlement was announced, PACENation isssued a statement saying its members remained "well-positioned for growth."
"The federal government's recent investment of hundreds of billions in renewable energy and building decarbonization will entice many tens of millions of homeowners to undertake PACE-eligible retrofits," the group said the $1.2 trillion Infrastructure Investment and Jobs Act signed into law in 2021. "Other Residential PACE providers  — FortiFi Financial, Home Run Financing, and Renew Financial – are working to ensure that affected homeowners can apply for the financing that they may still need."
In a 2021 analysis published by the University of California, Berkeley Environmental Law Clinic, green energy experts and legal services providers concluded that audits and inspections are "crucial" to ensure that homeowners realize promised energy savings.
"The first critical flaw in the residential PACE program is its lack of controls to ensure that PACE financing is used for high-environmental-leverage home interventions — those conferring considerable energy savings and cost-effectiveness," the report said. "Although PACE programs have claimed substantial environmental benefits in the aggregate, these benefits are not data-verified at the individual household level and, importantly, do not accrue to all participating households. Indeed, there is currently no requirement in residential PACE programs that homeowners obtain an objective assessment of their home's energy options before expensive energy upgrades are installed, or an inspection after installation to confirm that promised savings will be realized."
While PACE loans were originally limited to renewable energy and energy efficiency upgrades, some states also allow PACE loans to be used for other purposes such as water conservation or flood protection. The CFPB estimates that more than a third of PACE loans taken out by California homeowners have been used to install solar panels, while close to 63 percent of PACE loans made in Florida have been used for "disaster-related improvements."
Get Inman's Mortgage Brief Newsletter delivered right to your inbox. A weekly roundup of all the biggest news in the world of mortgages and closings delivered every Wednesday. Click here to sign up.