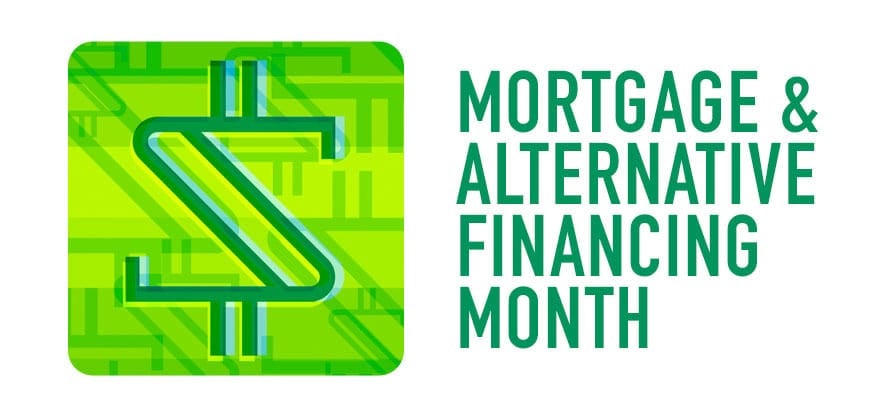 In May, we'll go deep on money and finance for a special theme month, by talking to leaders about where the mortgage market is heading and how technology and business strategies are evolving to suit the needs of buyers now. A prestigious new set of awards, called Best of Finance, debuts this month too, celebrating the leaders in this space. And join Mortgage Brief for weekly updates all year long.
Sale-leaseback platform EasyKnock has acquired floundering power buyer Ribbon, with the leaders of both companies saying economies of scale will be critical if proptech companies are to weather the ups and downs of the real estate business.
The deal will enable EasyKnock — which currently serves existing homeowners by purchasing their homes and letting them stay on as renters — to expand its customer base by providing cash offer services to homebuyers.
EasyKnock, which provides its "Sell and Stay" and "Movability" services in 49 states, plans to launch a marketplace later this year that will connect homesellers with buyers — both individuals and investors.
Terms of the deal, which closed May 1 without an official announcement, were not disclosed. But employees have been hard at work on integration, the co-founders of both companies told Inman.
"There's a lot of technology that has been [developed] by both sides, which the teams have been feverishly integrating over the last several days," Ribbon co-founder and CEO Shaival Shah said. "I think what the market climate showed us in the past year is that you have to be really, really resilient to different cycles and seasonality. And so by increasing the product suite, you actually hedge against the market."
Shah and his team at Ribbon were "pioneers in the power buyer space," EasyKnock co-founder and CEO Jarred Kessler said of the deal's attraction.
"They helped thousands of first-time homebuyers move up and purchase their home," Kessler said. "And we have come to a conclusion that in this market right now, there are amazing features that are providing liquidity solutions in the residential home market. But the problem is going to be going forward is you don't have economies of scale. And we believe consolidation is the way to go."
For years, EasyKnock and Ribbon have facilitated deals for customers at opposite ends of the transaction — homeowners and homebuyers. But both companies shared a common philosophy of partnering with real estate agents and lenders, rather than trying to provide real estate brokerage services or mortgage loans themselves.
That strategy — to partner with established players, rather than competing with them — helped fuel growth at both companies, Kessler and Shah said.
Since launching in 2018, Ribbon had operated as an "open Power Buyer," partnering with real estate agents and lenders to allow homebuyers to waive mortgage, appraisal and home sale contingencies by making cash offers. It would often enter new markets by partnering with a real estate brokerage as an initial launch partner.
"When we launched the lender channel back in 2021, everything exponentially grew because of the relation between loan officers and [real estate] agents," Shah said. "Not having mortgage or in-house brokerage services, you're not competing."
Ribbon would often enter new markets by partnering with a real estate brokerage as an initial launch partner but leaving the door open to partner with agents at other firms.
"What happened was, when we'd go into local markets, you would seed that with a handful of partnerships, keep it open, and then very quickly would go to 3 to 5 percent market share in a market within a year," Shah said. "There's a strong network effect because of the cooperation layer of the agent and lender. So this is just expanding on that, and doing it with more offerings."
After expanding into eight new states and more than doubling its market footprint in 2022, Ribbon announced in July that it was laying off 136 employees, about one-third of the company's workforce, in order to adapt to a "very significant shift in the market."
Ribbon was briefly back in expansion mode last fall, entering markets in Illinois and Michigan in September and expanding its footprint in Arkansas, Colorado and Illinois in October. At its peak, Ribbon had a presence in 17 states.
But in November, the power buyer announced it was suspending its cash offer service and working on a new "suite of Ribbon tools" for the spring 2023 homebuying season. By the end of the month, the company said it would continue with a skeleton crew of less than 30 people running the company.
Shah and Kessler were reluctant to discuss how many Ribbon employees will stay at EasyKnock, or what Shah's long-term role will be — if any.
"The entire Ribbon team has come over," Shah said. "My specific priority number one, working with Jarred, is focus on integration, and really bringing Ribbon's product back to life to where it was six months ago, back into the channel and finding the synergies of how to integrate Sell and Stay, Movability — all the products that he's built."
Kessler concurred that the focus, for now, is integration, characterizing the deal as "an arranged marriage."
"We have to get to know everyone so we're doing a trial period with everyone — and by the way, the people on the other side might not find our culture interesting as well," Kessler said. "I hope that's not the case, but you never know, right? So we're in a discovery phase right now. And Shaival has done a good job of keeping the team lean."
Beyond integrating the two companies' technology, teams and products, EasyKnock has ambitious plans to make the most of Ribbon's network of 75,000 real estate agents and 13,000 loan officers to bring an expanded product suite to key markets, with an eye toward national expansion.
As part of that plan, EasyKnock is building a marketplace where customers who want to sell their home can either sell it for cash or sell it and lease it back.
"That's a product where we actually can pay the real estate agent full commission because all we're doing is connecting people directly," Kessler said. "We're not taking a chunk in the middle, we're just simulating the connection."
The marketplace will provide access to multiple services, including financing.
"We're in talks with the top 10 biggest mortgage companies in the country right now," Kessler said. "I'm not saying they're all going to convert, but bringing them a power buyer and bringing them over an eligibility product is going to be really attractive to loan officers. The movability product is a good way to get people's FICO score up to get them lendable again because a good majority of our customers have an 80-point jump within the first year so we can make them lendable."
Launched in 2016, EasyKnock closed a $3.5 million seed funding round in 2018 that included $100 million in new debt funding from investors including Montage Ventures, Crestar Partners and Blumberg Capital.
That was followed by a $12 million Series A in 2019 that also provided $203 million in debt funding, and a $20 million Series B in the summer of 2020. Most recently, EasyKnock announced a $57.2 million Series C funding round from new and existing investors, including Blumberg Capital, Gaingels, Moderne Ventures, QED Investors, Viola FinTech and Zillow co-founder Spencer Rascoff.
Get Inman's Mortgage Brief Newsletter delivered right to your inbox. A weekly roundup of all the biggest news in the world of mortgages and closings delivered every Wednesday. Click here to subscribe.