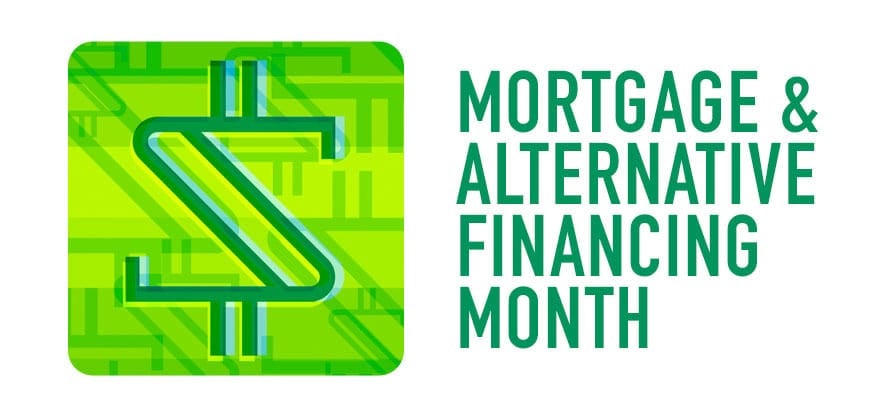 In May, we'll go deep on money and finance for a special theme month, by talking to leaders about where the mortgage market is heading and how technology and business strategies are evolving to suit the needs of buyers now. A prestigious new set of awards, called Best of Finance, debuts this month too, celebrating the leaders in this space. And sign up to Mortgage Brief for weekly updates all year long.
A nonprofit housing counseling agency that was paid more than $12 million by the state of California to help renters and homeowners has sued its former leadership team, alleging that it perpetrated fraud by overstating the services it provided.
The National Asian American Coalition (NAAC), a HUD-approved housing counseling agency, filed suit against founder and former CEO Faith Bautista and other departed executives on May 9, saying an eight-month investigation revealed that only a small percentage of nearly 16,000 counseling sessions NAAC billed the state were actually provided.
The NAAC said Bautista and two former officers named in the lawsuit — the coalition's former CFO and director of housing — were placed on administrative leave last year, and the group says it has filed a report with the California Attorney General's office.
Bautista — who is also the president and CEO of the National Diversity Coalition and last year founded a television network, ChimeTV, that she allegedly pushed NAAC to buy a stake in — did not immediately respond to requests for comment.
"In embarking on this shameless conspiracy to defraud NAAC and the State of California, defendants profited handsomely at the expense of NAAC and ultimately at the expense of California's taxpayers," the lawsuit alleges. "To protect the charity from further harm, NAAC now takes the unfortunate but necessary step of suing its own founder and her co-conspirators to force them to return every penny they selfishly siphoned from this charitable organization and to help NAAC resolve its repayment obligation to the State of California."
The California Housing Finance Agency (CalHFA), which administers the National Mortgage Settlement counseling program through HUD-approved regional intermediaries, did not immediately respond to a request for comment.
Funding for the counseling program was provided by California's share of a $25 billion settlement with mortgage loan servicers in 2012, the National Mortgage Settlement, which was aimed at helping individuals and communities hard hit by the subprime mortgage meltdown and Great Recession of 2007-2009.
According to CalHFA, the state's 2020-21 budget provided $300 million in National Mortgage Settlement funds for housing counseling and mortgage assistance. CalHFA says it has allocated $91.5 million for HUD-certified housing counselors to help residents who are in danger of eviction or foreclosure, with 50,120 households receiving counseling through the end of 2022.
CalHFA allocates NMS funds to participating housing counseling agencies (HCAs) through three HUD-approved Intermediaries: UnidosUS, HomeFree USA and BALANCE. The HCAs are reimbursed $750 for a client's first one-on-one counseling session and an additional $750 if the same client returns for a second session or if more in-depth counseling is needed.
In its lawsuit, NAAC said that the "most brazen and shocking part of defendants' scheme was their submissions of fake counseling sessions to HomeFree and ultimately CalHFA," with housing counselors allegedly receiving incentive fees of $100 per file to "discourage employees from questioning any observed discrepancies or errors."
An outside audit found that only a small percentage of counseling sessions NAAC billed the state for were valid and supported by the required documentation, and that the number of counseling sessions supposedly conducted was "absurdly impossible."
While a counseling session and related work generally take at least an hour, one was credited with conducting 45 counseling sessions in a single day. Another counselor earned more than $900,000 supposedly conducting 80 sessions in a single five-day workweek, the lawsuit reads.
Bautista played a crucial role a decade ago in advocating that California use part of its share of the National Mortgage Settlement to provide home-ownership counseling services, rather than to fill a hole in the state's budget, according to the NAAC's lawsuit.
After NAAC and two other nonprofits sued the state in 2014, California finally moved to make funding available in 2019. Bautista "saw this as her deserved opportunity to cash-in on her effort to secure these funds," NAAC said in its lawsuit against her. "She then embarked on a plan to do exactly that."
Bautista persuaded NAAC's board of directors to modify her compensation so that bonuses were tied to revenue, which "gave her a perverse incentive to inflate revenues without increasing expenses," the lawsuit alleges. Although Bautista allegedly claimed she was owed a $953,259 bonus for 2021, she ultimately agreed to accept $530,000, only $300,000 of which was paid before the "fraudulent scheme was uncovered and she resigned," the lawsuit alleges.
To "entice them into the conspiracy," NAAC's CFO and director of housing were also granted higher salaries and "back-door kickbacks," the lawsuit claims, and Bautista and her team "became more brazen and started using outside businesses they owned to skim more money for themselves."
A company allegedly owned by Bautista, Floradema LLC, was paid $1.5 million in funds NAAC received from the National Mortgage Settlement program, even though it "did not render any legitimate and reimbursable counseling services," the lawsuit alleges.
Although Bautista had hoped that NAAC, flush with cash, would buy a 20 percent stake in her television network, Chime TV, for $2.5 million, the agreement was never finalized, the lawsuit reads — forcing Bautista to repay $2.5 million in funding First Republic Bank provided for the network.
Last summer, an outside audit "uncovered numerous procedural and substantive red flags and deficiencies," the lawsuit reads, and the three executives were placed on administrative leave. By the end of the year, all three had either resigned or retired.
Get Inman's Mortgage Brief Newsletter delivered right to your inbox. A weekly roundup of all the biggest news in the world of mortgages and closings delivered every Wednesday. Click here to subscribe.