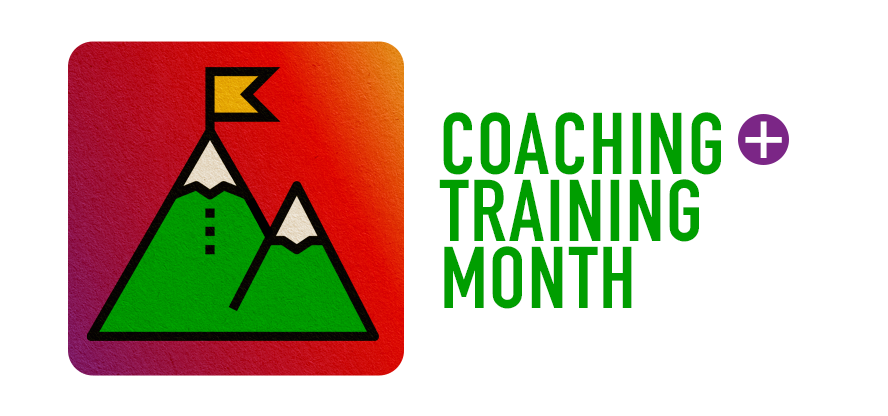 Real estate coaches and the value of ongoing training have never been more crucial. As 2023 winds down, level up with advice from top coaches, training resources and so much more during Inman's Coaching and Training Month in October.
"Nothing so conclusively proves a man's ability to lead others as what he does from day to day to lead himself."

Thomas J. Watson
Back when sports didn't have TV contracts, player-coaches were a bit more common. Baseball hall-of-famers like Ty Cobb and Frank Robinson played the game while coaching. NFL great Tom Landry played defensive back while serving as defensive coordinator for the NY Giants.
Perhaps the best player-coach of all time was Bill Russell. Russell won nine NBA championships for the Boston Celtics as a player before winning two more as a player-coach. He is one of five enshrined in the NBA Hall of Fame as a player and as a coach.

When head coach Red Auerbach stepped down after eight straight championships in 1966, the Celtics struggled to hire a replacement. Despite the opportunity to step into a championship franchise, multiple coaches declined. Auerbach eventually approached Russell to coach. His initial response was "No" before reconsidering. Russell had to answer one question before agreeing, "Can I coach Bill Russell?" More on that later.
Today, player-coaches are as rare as rain in the Atacama Desert. That's hardly the case in business. Owner-operators abound in business. Great operators often take the leap to entrepreneurship. The challenge comes when they move from being a solo practitioner to leading others. They must balance the focus and skill they bring to their profession with leading others. And as this recent episode of Empire Building Podcast illustrates (Apple/Spotify), it's about as easy as running up the inside of a spiral staircase.

In the episode, Sarah Reynolds and her co-hosts share five rules for succeeding as a player-coach. 
Create goals and define activities for each aspect of your role

Timeblock your priorities

Set expectations with clients and team members

Avoid energy vampires

Make your health and family a priority
I would venture to add a sixth. Remember what Bill Russell asked himself before taking the job? Could he lead himself? The dilemma of the player-coach is they must coach themselves. The owner-operator faces the same quandary.  All leadership begins with self-leadership.
We must hold ourselves to the same standards we expect from our team. Our failures will be public failures. We must strike a balance between friendship and accountability. Our time is no longer just ours. We have an obligation to make time for the team. Our prowess at our jobs made ownership a possibility, but, for most, these are all new skills to master on the journey.
One question to ponder in your thinking time: To lead others, will I commit to leading myself?
Jay Papasan is the bestselling co-author of The Millionaire Real Estate Agent, SHIFT, and The ONE Thing. He currently serves as the Vice President of Strategic Content at Keller Williams Realty, Inc.