I think it's safe to say most real estate agents and brokers have a website. Unfortuntaly many of these sites look the same as they did a year ago or even worse 5 or 10 years ago.
Over the years I have seen a number of awesome real estate websites. I have also seen some that are not so great.
Here are 5 problems I see with a lot of real estate sites:
You can't update your site without a tech guy or gal.
You sound like everyone else.
You don't have any customer interaction.
It's all about you.
Your content is stagnant
Unfortunately a lot of agents create a site and then never look back. Before you get on Facebook, Twitter or blogging, I highly recommend you look at your website. I think a lot of real estate agents are afraid of doing a website overhaul. They fear the time and money it could take. The great thing is that it is even easier than ever to create a great looking website for not that much money!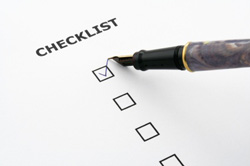 Here is your checklist of what you need to do to re-haul your site. Note – I'm keeping this really simple on purpose. If it becomes too complicated you won't do it – I know I wouldn't!!
1. Say no to clip art and any other animated features on your site. No more twirling houses, no more "cool" weather or traffic updates, nothing else that screams 1996. :-)  I recommend you hire a professional graphic designer to create some unique designs for you. Not sure who to hire? Call your local design school – many times students are the best and least expensive because they are building their portfolio! I recommend having a designer create a clean and simple logo – nothing too complicated or cartoonish – think of the Nike swoosh! SIMPLE!

2. Take a look at every link and page of content on your site. I bet you have a bunch of "stock" pages on your site right now. Boring!! On your new site – commit to writing your own content. Many agents will say they are not writers – I challenge you to take a stab at writing your pages. Why? Because you have the personal experience to make these pages relevant and in your voice. If you truly do not like writing, you can always hire a freelance writer. Craigslist is a great place to look for a freelance writer – but make sure you see samples of their work.

3. Think of the process of working with a client – this is how you know what content you need! Start at the beginning when someone first meets you (this is your About page and Testimonial page) – walk through the whole process for buyers and sellers (including questions you always get asked, like "who pays for what") – those are the pages you should have on your site! Think like a client and what they really want to know about. Outline the steps your buyers and sellers go through – that is a great starting point for the content on your site.

4. Have a compelling reason for everything on your site. If there is no reason to have something on your site then take it off! This is the time to clean house. No one likes a cluttered house and no one likes a cluttered website. If someone can't find what they need quickly they leave! Think of how you advise your clients to stage a home – this is how your site should look.

5. On your home page and "contact you" button should be links to your Facebook business page and Twitter feed – easy to find!

6. Take a new agent photo. If you have a really outdated photo (you know who you are!) then spend a couple hundred bucks and get a new photo taken. Not sure where to go? The Picture People have a nice business package that is affordable and easy to do!

7. Less about you – more about them. You really don't need to list every class and every single home you've sold. If you ask a lot of people, the word "ego" comes to mind when they think of real estate agents. Tell people what you can do for them – give them lots of examples and testimonials and provide them a way to communicate with you and interact with you. This is one of the main reasons Corcoran got on Twitter – they realized their website was stagnant and they needed a way to connect and communicate with their clients quickly and in real time.

8. Get personal. Add some personal elements of who you are any why people should work with you. I love this video on Renee Fishman's home page that showcases her and her clients but also it lets you see who she is and her personality. Along with that, make sure you add some content about your community and why you love working in the area you do.

9. Get your site on a platform YOU can edit. You want to be able to go in and add content as needed. I highly recommend the WordPress.com platform to start – it's super easy to use and then you can always move to WordPress.org which is more robust. Once you are ready to make the switch you may want to hire a WordPress expert (again, check on Craigslist) to help you make the switch. I've always helped create a ton of websites using Jimdo.com – a super easy site with very professional templates and very easy to control.
10. IDX feed. I know every MLS is different but if your MLS allows it, I highly recommend you get an IDX feed to your website so people can do a property search on your site.
This is just the starting point – I haven't even touched on SEO or analytics or video or blogging….. but this is a easy place to start, right? And let's face it, if we don't make it easy – we won't do it.
I really encourage you to have 2011 be the year that your website improves!
Need some inspiration?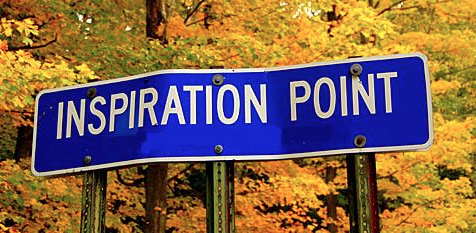 Here are a few great agent sites that I feel encompass many of the things I talk about above:
What do you think? I'd love your opinion – leave me your comments below with a link to your site!
Written by: Katie Lance, Senior Marketing Manager, Inman News @katielance