Social media strategy. Social ROI. Influencer marketing. Social capital. Sometimes the head-spinning buzzwords that have come to define our usage of social media can make the simplest things confusing and frustrating. This is not one of those posts!
Whether your "strategy" is personal or professional, social media is the platform that blends our personal relationships and connections. In between the likes, comments, followers and friends, listings, open houses, birthdays etc, real life happens. Sometimes it's not nice. Sometimes it breaks your heart. Sometimes it elates you. It's in these moments where empathy, trust and care for one another really shows itself, and yet, sometimes, we feel ill-equipped to reach over the boundaries of "strategy" and just be ourselves. So this is just a few simple ways you can cross the boundaries and show someone you truly care. 
Facebook Gifts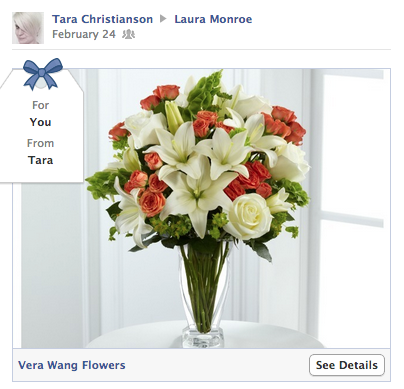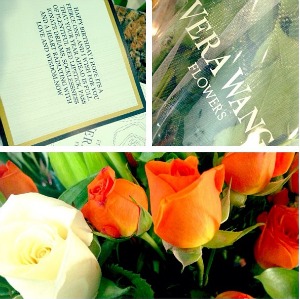 Amidst the noise, and an overabundance of cat photos, and inspirational quotes, an almost seamless interface of gift-giving has arrived. It's like a breath of fresh air in our ability to reach out and truly touch someone among the quickening speed of the Facebook feed, and the never-ending pursuit of "edge-rank". Finally, we have a chance to surprise and delight someone. There are many choices, dollar amounts, and even ways to contribute to a friend's favorite charity on their behalf. From a $5 Starbucks card, a wine gift basket, or a day at the spa, Facebook gifts can be added to a friend's wall privately or publicly with ways to leave your message. Timed just right…a random act of kindness, a small gesture to remind someone you are thinking of them, to an all out celebration of friendship or special occasion, there is almost nothing easier when miles come between you.
Reviews, Endorsements & Recommendations
There really is nothing harder that asking someone for a testimonial or a recommendation. From a referral, a connection, even a close friend, asking someone to put into words what they think of you, or our service that makes many of us wiggle a little bit. One way to give back to someone you respect, admire, or know good things about is to randomly, without being asked, provide a heartfelt, genuine review, endorsement or recommendation. Whether on LinkedIn, Yelp, Google Reviews, Zillow or Trulia, taking the time to specify what makes someone special in business is one of the ultimate compliments. Take time out of your day twice a week to pay that compliment. 
Online Fundraising
We've all been there. Tragedy happens. Social media often times brings it much closer to us. A friend of a friend, or family member, even a community can be shaken to its core by tragedy. One of the most amazing things about social media, is our ability to act, mobilize, mourn, and assist, in the digital space. Fundly, is just one resource that you can turn to, to mobilize your social sphere for the greater good. Whether helping to raise funds for an individual, a community, or a cause, using a platform like this can really put some amazing power behind your relationships.
Just being Helpful
Sometimes, just sometimes, it's just a matter of using your connections to assist one another. Don't be afraid to reach out and ask others to help you. You might be surprised with the new connections you might make just being there to help.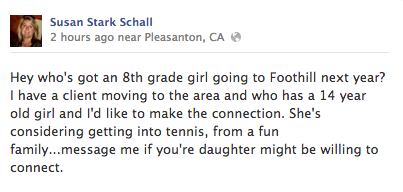 This short post is meant to be simple. It's meant to just remind us that our social platforms aren't always a "strategy". Sometimes it's just the best place to show other we truly care.