One of the coolest parts of a conference is the live tweeting that takes place. As a conference attendee – it's exciting to be a part of the online conversation during a conference. If you are not at the event, it's really exciting to watch an event unfold via Twitter!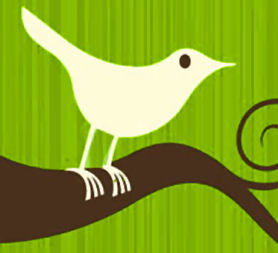 As you probably all know by now, Inman News has 2 really exciting events coming up this week: Agent Reboot™ and Real Estate Connect. I will be live Tweeting, Facebooking and Blogging from the event.
Here are my top 7 tips for successful tweeting from a live conference:
1. Make sure you have the right hashtag. Every event should have a hashtag (ask the event director what it is if you don't know.) The hashtag is the what you need to post in each tweet so your tweet will show up for anyone who is following that hashtag.
2. Make sure you have the proper apps downloaded to your smartphone. I prefer Hootsuite, but Tweetdeck and just the standard Twitter app will do just fine. Download it ahead of time, know how to use it – how to check @ messages, how to search for the conference hashtag, etc.
3. Be familiar with the program ahead of time. Preview the program and make notes about who you definitely plan on tweeting about.
Download the Agent Reboot program here >>
Download the Connect program here >>
Download the Connect mobile app here >>
4. Watch what others are tweeting about the event. Re-tweet, respond and add your comments. This is a great way to connect with people at an event.
5. Sit in the back or on the side of the room. If you plan on tweeting/typing the whole time, you may offend some people who may not realize what you are doing. Sit in the back or the side if possible!
6. Quote people when possible and use their Twitter handle is you know it. Many conference programs (like ours) has Twitter handles listed, so it makes it very easy for people to tweet about them!
7. After the conference, use your tweets as ideas for possible blog posts! Attending an event will give you great ideas of new content to talk about. Make sure you do not copy anyone's ideas – but reference them as needed (and give them credit!)
Hope to see you all at Agent Reboot and Connect this week! Send me a tweet @katielance or @inmannews
You can also check out things on our Facebook pages: Agent Reboot and Inman News
What are your Twitter tips for conference blogging? Would love to hear from you – leave me a comment below!
Written by: Katie Lance, Marketing Manager, Inman News