Growing up, I wanted more than anything to be a fighter jet pilot in the U.S. Air Force. Sadly that dream didn't come true; apparently, I didn't eat enough carrots growing up. I put my heart and soul into this dream and learned many lessons as I interacted with the Air Force via its ROTC program. One lesson that really stuck with me is the principle of "Complacency kills."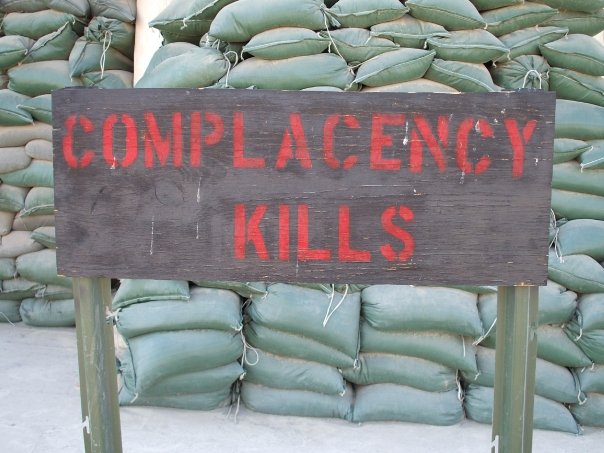 That statement couldn't be truer for all of the branches of the military. One lapse of judgment or awareness, whether in battle or even training, could have disastrous effects, the least of which could result in death.
Hence the phrase, "Complacency kills."
Fortunately, in real estate, complacency doesn't kill, but it certainly could cost you — or even more important, your client — thousands of dollars.
Recently one of my agents approached me with a question about the due diligence deadline on a contract where he represented the seller. As I examined the contract, I became acutely aware that the buyer's agent had used an older version of our state-approved real estate purchase contract. This older version provided deadline extensions based upon notice to the seller of concerns and response from the seller to the buyer. This provided up to 10 additional days past the due diligence deadline, which might have effected the disposition of the earnest money. Thankfully, even with the additional extensions, the buyer had gone past the new deadline and our client would have collected the earnest money.
This could have turned out very differently though. My agent, unfortunately, had been complacent, and assumed that the contract was the current version of our state's contract. It's easy to look at these standard forms and assume they are the current version. If we are just glancing at what's been written in blank fields and assuming that the rest is standard approved language, we are practicing a dangerous form of complacency that could cost our clients money, us money, and potentially even put our license at risk.
A professional thoroughly reviews a contract with his client. Had my agent thoroughly reviewed this contract with his client, he would have discovered that this was the old version of the contract. Instead, by not doing this, he and his client were obligated to the terms they signed on that outdated version.
It's easy to assume that if it walks like a duck and quacks like a duck it must be a duck. But making assumptions has no place when it comes to real estate contracts. Don't let complacency "kill" your real estate career.