Hey FOREM fans – have you started using Gist yet?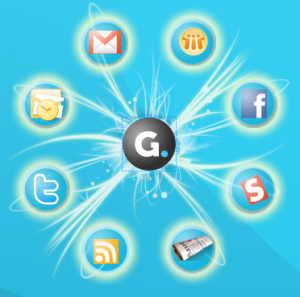 What is Gist?
One of the things I love about Gist is how it aggregates all of your contacts in your social networks – in one place. For a real estate agent – Gist really creates a unique opportunity to have one 'go-to-place' to see what all your friends, followers, fans and connections are doing so you can connect and comment on a regular basic with everyone in your network. Gist is still in beta form and still working out some of the bugs – but overall I think there is a of of potential for this social media CRM.
Inman News columnist, Gahlord Dewalt posted about this Gist earlier in the year:
"…our contacts and connections are spread willy-nilly. It's as if someone came into our 1950s offices and spread parts and pieces of our Rolodex over three different desks on two floors of the office. Individuals and their content are spread about over several networks."
Just announced: they just launched the Gist Android App! I am a loyal iPhone user BUT I know that there is a huge Android audience – especially with real estate agents.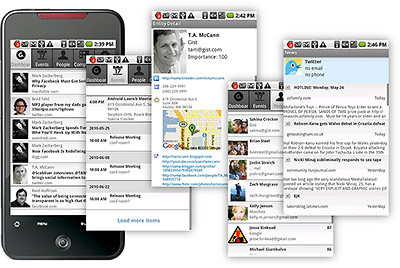 Get the Gist app from the Android Market by following these four quick steps:

On your phone, click on the Market icon. This will take you to the Android Market.
Click on the search icon (magnifying glass) in the top right hand corner of the screen.
Enter "Gist" in the search field and click on the magnifying glass button on the keyboard. The search is not case sensitive so you can use all lower case.
The app will show up in the list below. Click on it and then click on the Install button to get our app.
Are you an iPhone user? Check out the new and updated Gist iPhone application here.
FOREM fans – would love your feedback about Gist. Are you using this application? What do you like or don't like about it? Leave us a comment below!
Written by: Katie Lance, Marketing Manager, Inman News