Senior Vice President, Paul Zweben brings a freshness and energy to New York City real estate. He is always active on his popular blog www.hungrydomaine.com where he discusses real estate and food (including some excellent recipes), he also utilizes Twitter and his real estate Facebook fanpage to keep his friends and clients up to the second on all real estate related news.
Here's Why I am Going to Real Estate Connect NYC 2011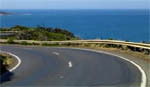 Not only do I think that the founder of Inman News, Brad Inman is the Michael Jordan of Real Estate, but it is the perfect opportunity to get the following accomplished:
1. Staying ahead of the curve in this business is a must. If you are not on top of new technology and what others are doing, you will feel like that person running after the NYC yellow cab after you realized you left your wallet, iPad, and briefcase in the back seat! Don't be that guy or gal!
2. Last year at Connect, when I listened to one of the 20 something founders of foursquare, I immediately put its FREE marketing power into our marketing plan for 2010 and on. It has already paid off. What will I learn this year to make us even stronger?
3. Meeting other agents, brokers and techno Geeks at Connect gives me inspiration, ideas, energy and helps me feed my need to learn!
4. Connect is like the high octane fuel that I need in January of every year! It helps me shoot out of the gate and make 2011 even better than 2010 was for our group!!
5. If you are not going to Connect and not following trending subjects regarding Twitter about Connect- you will be left in the dust!!!
I am so fired up!
If you haven't reserved your spot yet, now's the time! Register today with code FOREM0109.
See You in New York City!