Matthew Shadbolt is the Director of Internet Marketing for The Corcoran Group, Manhattan's largest real estate brokerage.
Follow Matthew on Twitter at @corcoran_group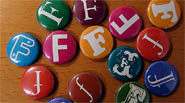 The web is really good at connecting people. Really good. It's also incredibly efficient at holding people at a distance. As connected as we are, our attention spans are collectively being pulled in ever increasing directions all day. Attempts to own more aspects of our digital day is becoming the key competitive strategic play of Apple, Google and Facebook.
All week here I've advocated problem solving, connecting and helping people as the key driver behind everything that's done online, and I believe the main way to do this is to have fun. When I think of the things I enjoy about the internet, they are very rarely because they made me think about a business model in a new way, or that I loved the way they worked or even what they looked like. What I love about them, and why I'd repeatedly go back, is because they were fun.
This is where many online marketing strategies struggle. Facebook is fun. Facebook for business is inherently not fun. YouTube is really fun. YouTube for real estate, is very, very rarely fun.
The process of purchasing a home is one of the most terrifying, life-changing and thrilling things you could ever do in your life, especially if you're a first time buyer. That feeling of opening the door to your new home, taking a deep breath and saying "this is mine" is one of the most incredible things you'll ever feel. How is this experience being translated online? Is it fun? No. It is checkboxes, drop-downs, and pages and pages of 'matching listings'.
'Browsing listings' is a far cry from 'finding homes'. It's like asking someone 'how's the market?' and being presented with an Excel spreadsheet. Sure, there's been some primitive attempts at 'lifestyle search', or 'visual search', but nothing that resonates with the real-world process of home buying. One of the main reasons home-purchasing or selling is so intimidating is that it's essentially NOT fun. How different would it be if it was? This is one of the big lessons the real estate industry can learn from working online. Why do millions of people use social media every day? Because it's FUN. Why are people NOT visiting your website or your Facebook page, or watching your home tour videos – because they're NOT fun.
Many of us in the real estate marketing world equate confusion, anxiety and frustration with the technology inherent in using these services. Thankfully, this is a short-term problem. As technology gets smarter, it starts to disappear and become invisible to the user. The iPhone or Facebook's new messaging service are great examples of this. I can only imagine the intense complexity behind these services, yet it's not there when I'm looking up restaurants nearby or chatting with friends on the other side of the world. I just don't care how it works.
This is one of the big challenges for our industry. 'Browsing listings' needs to transition into 'finding homes', and we'll hear less and less about the 'conversion funnel' and more and more about long term customer advocacy across many different types of platforms. As a truly impatient New Yorker, I can't wait to see what comes next.
And speaking of truly fun ways of connecting people, here's an old one, but a great one (32 million views anyone?):