If you are like most real estate agents, you've set up a LinkedIn account, put in your basic info, connect with a few people and then haven't looked back since. :)  If this is you – you are not alone! If you have been updating your LinkedIn account regularly you are ahead of the curve!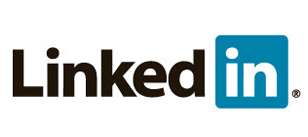 Why do I like LinkedIn? I really like that it is a truly professional network and allows me with one click to share unbiased testimonials.
Here are 5 things you can do right now to get the most out of LinkedIn:
1.   Update your profile. Log into your account and make sure you have the basics in there – updated photo, work history, dates, experience and education. Sounds simple – but if you haven't been in there in a while, it's good to dust off that resume!
Add your specialties. This section is key (located under the 'Summary' section within 'Edit Profile') – this is the section google is going to pull from. Think of this section as the 'keywords' or 'meta tags' for your profile. Pick 7-10 key words to describe your specialties and/or areas of expertise.
Add 3 additional links. Under websites – select the drop down 'other' – this allows you to add 3 different links and name them whatever you'd like. Instead of being limited, you can add specific links within your site or blog. A few ideas here: link to a market stat page on your blog/website, link to your property search (IDX feed) page for a specific area/county, link to your Facebook page, link to community info on your website or blog.
2.    Add your public profile link to your email signature. If you are using Outlook, edit your email signature in the Edit>Options menu. If you are using Gmail or another free email service a great free service to use is WiseStamp. WiseStamp will allow you to add all your social media channels into your email signature.
3.    Add connections. Add past colleagues and past classmates. It's worth the time to get your client database into an excel spreadsheet (CSV file). If you are using Outlook or Gmail you can easily export your list. Once you've done that, copy and paste that email list into LinkedIn (Under 'Contacts' > 'Add Connections.') You want to get your clients onto LinkedIn ASAP – why? See reason #4.
4.    Write 10 testimonials. One of the biggest benefits of LinkedIn are the testimonials you can generate. How do you get people to say nice things about you? Say nice things about them! Write 10 testimonials – do 10 a day for 5 days and by the end of the week you should have at least 10 from people 'returning the favor.'  A testimonial does not have to be an essay – simply 2 or 3 sentences of how you know this person and why you would recommend them. A great example of this is a Realtor I worked with at Empire Realty in the SF Bay Area – Sue Rubin. Sue aggressively added her contacts into LinkedIn and wrote testimonials – she now has 10 fantastic testimonials on her LinkedIn account. How is this different from the testimonials on your web site or listing materials? To the average consumer, LinkedIn testimonials are more authentic because you did not touch or alter them in any way – they are truly from a past colleague or client.
5.    Join a group. A great way to stay connected to LinkedIn is to join like-minded professionals – with over 6000 groups available – there is something for eveyone. Do a search for 'real estate' or any topic you are interested in. You will be notified via email or new conversations in the group. The 3rd largest estate groups on Linkedin is Inman's Real Estate Connect group – here you will find news and discussions about the market as well as conference updates and highlights.
Bonus: If you are on Twitter make sure you add your Twitter handle and note that you can link your LinkedIn status updates to Twitter
I would love to hear how you are using LinkedIn. Please leave your feedback in the comments below. Thank you!
Written by: Katie Lance, Marketing Manager, Inman News