Update, 5/19/2014 | The results are in! After more than 48,000 votes, realtor.com's "Doghouse Architect" has won! See below to view the final results, and to watch the ads in full.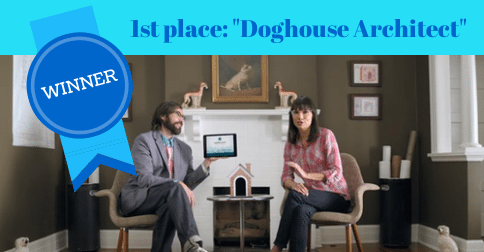 The heavyweights of the real estate industry all launched new ad campaigns this week. Watch the ads below, then vote on whose campaign best nailed the modern real estate consumer experience.
Zillow, continuing its $65 million advertising onslaught, led with "Family Search," which includes an original soundtrack by folk singer Ray LaMontagne.

5 creative ways to thank your clients at the end of the year
Build your network and encourage referrals with year-end thank-yous that stand out
READ MORE
Trulia offered another take at its Moment of Trulia campaign, which targets women aged 25-44. Here is "Shower," the company's latest TV spot.
Last, realtor.com gave life to data integrity with the ad, "Doghouse Architects," a clever parody of the 2000 mockumentary "Best in Show."