A three-story boarding house in Atlantic City once coveted by casino developers Bob Guccione and Donald Trump — both wanted to buy it and knock it down to clear the way for their projects — isn't such a hot property anymore.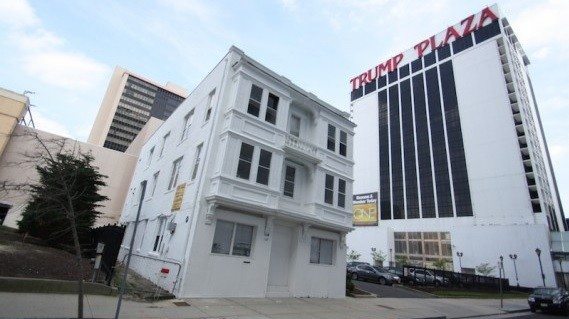 On the market last fall for $995,000, 127 South Columbia Place sold at auction Thursday for $530,000. Photo: auctionadvisors.com.
Donald Trump has said he would have paid owner Vera Coking millions of dollars a couple of decades ago for the 29-room boarding house she and her husband bought for $20,000 in 1961. Coking's family says she would have sold to Trump — or Guccione before him — if either had been willing to pay fair market value.
With Atlantic City in decline, turns out the fair market value — as determined by an auction Thursday — is $530,000 ($583,000 if you throw in the 10 percent auction fee the undisclosed buyer will pay). Coking is 91 today, and living in California. Trump Plaza is scheduled to close in September, and will lay off 1,100 workers. Source: pressofatlanticcity.com.