In March, Better Homes and Gardens Real Estate reached out to long-form emoji master Zoe Mendelson to create a listing for the White House using only emojis. The result was a surprisingly spot-on description of all the amenities that the First Family and their guests get to enjoy on a daily basis — who knew the White House has a whopping 28 fireplaces and 35 bathrooms?
BHGRE called on Mendelson again to create an emoji-only list of top five tips for buyers and sellers during the robust spring homebuying season. The company says agents can use the list to connect with their millennial clients, who frequently use emojis to communicate.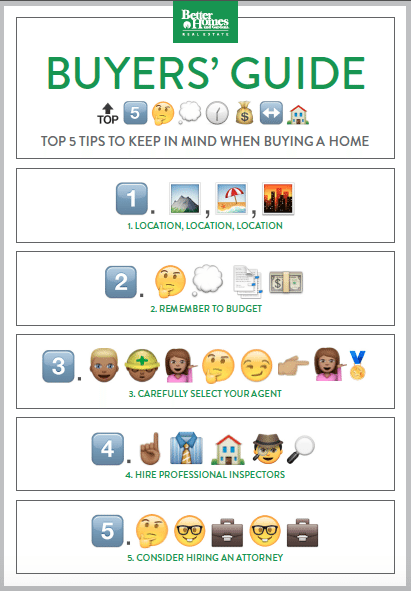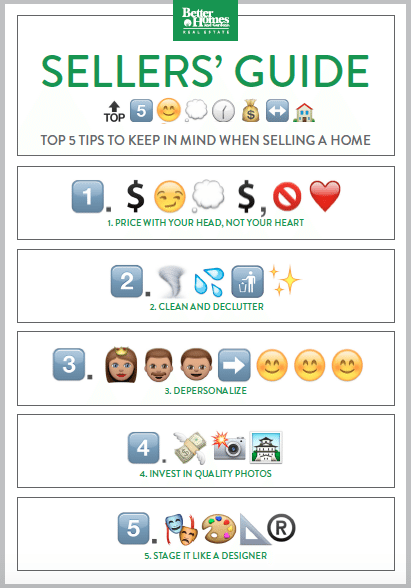 Turn your listings into a social media lead magnet
The home search process is changing. So is real estate's ability to engage clients online.
READ MORE