Who's coming to Inman Connect New York next week?
Do you know how to connect (ahem) with fellow event attendees? How to check on schedule changes and where to find the conference map? Did you get Brad Inman's weather update, and are you packing accordingly?
If you're feeling lost, then there's a fast remedy: The Inman ICNY17 app, available in the appropriate app storePreviews for both iPhone and Android devices.
Here's how you can get it:
Visit this link or search "inman" or "ICNY17" in your app store.
Download the app.
To access the content, enter the email address that you used to register for the event. (Still need to register?)
Your password is: connect
That's it!
Once you're in, you can link your social media profiles so people can find and friend you, check the agenda and build your schedule, keep tabs on the activity feed so you know what's happening and seek out other attendees.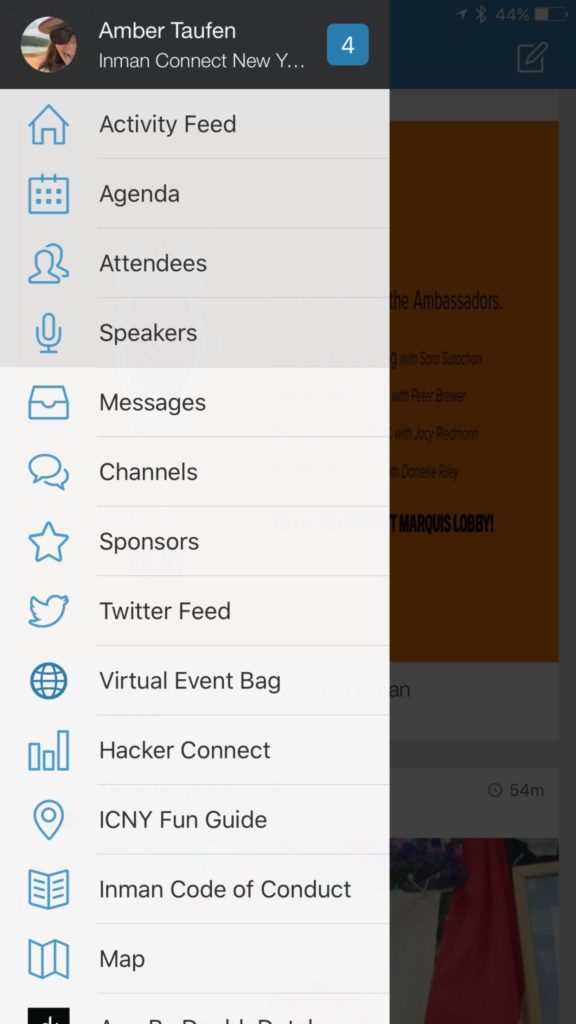 The ICNY17 app is better than ever — if you really want to make the most out of your Connect event in New York this year, then don't wait until Monday to start playing with it.