The Inman community is made up of the best and brightest in real estate. Connecting this diverse, enthusiastic group of real estate professionals is a big part of our mission. Why? Because together we change the industry for the better, uplifting one another and improving the consumer homebuying and selling experience.
That is a big part of our agenda each summer in San Francisco, where our community comes together at Inman Connect, a weeklong celebration of innovation, hard work, success, change and progress.
Both behind the scenes and at the forefront of Connect are the Inman Ambassadors.
Don't miss out — register today!
Ambassadors are vibrant members of the Inman community who volunteer at each event to make introductions, help new attendees find their way and bring the spirit of connection alive.
As Connect has grown, so has Inman's commitment to ensuring it remains a place that feels welcoming, fun, uplifting and worthwhile. That starts with a rededication to growing and evolving the Ambassador program.
This year, we've invited new members with fresh perspectives, energy and ideas to the group. They join some of our most steadfast supporters and longtime Ambassadors.
As the Inman community grows, we will continue to shine a bright light on the community that does so much good for the real estate industry.
We're working to deepen connections through new events, workshops and spaces to share ideas and break the mold.
"Inman is its readers, and the Ambassadors are our volunteer leaders who connect our community with one another through their selfless contribution to Connect," said publisher Brad Inman.
Inman Connect San Francisco 2017 takes place August 7 through 11 at the Hilton San Francisco Union Square.
Don't miss out — register today!
Industry professionals will come from around the world to learn, network and most importantly connect with respected colleagues who are changing the industry and growing their business.
This year's Connect will be promises to be even better than the last, delivering conversation around turning visions into realities.
Meet the 2017 Inman Connect San Francisco Ambassadors
Chavi Hohm
Team Lead/Broker at Team Diva Real Estate at Coldwell Banker Bain
Twitter: @ChaviH
Herman Chan
Real Estate Broker at Bay Sotheby's International Realty
Twitter: @hermanity
Sara Sutachan
Vice President of Industry Relations & Strategic Initiatives at California Association of Realtors
Twitter: @sarasutachan
Bill Lublin
CEO at CENTURY 21 Advantage Gold
Twitter: @billlublin
Nikki Beauchamp
Global Real Estate Advisor at Engel & Volkers New York City
Twitter: @nikkibeauchamp
Sherry Chris
CEO of Better Homes and Gardens Real Estate
Twitter:@sherrychris
Jacy Riedmann
VP at Amoura Productions, Photography and Video
Twitter: @SocialMediaJacy
Stacy Stateham
Co-founder & VP of Marketing and Branding at BloomTree Realty
Twitter: @stacystateham
Jim Walberg
Realtor at Pacific Union International
Twitter: @jimwalberg
Tiffany Kjellander
CEO/Owner at BHGRE PorchLight Properties
Twitter: @tkjellander
Ben Kinney
Realtor, Speaker, Innovator
Twitter: @benkinney
Tara Christianson
Technology & Training Director at Century 21 Redwood Realty and Editor at Happy Grasshopper
Twitter: @techwithtlc
Josh Tucker
Broker/Managing Partner at Anchor Real Estate
Twitter: @LKNbroker
Mark Spain
Chairman and CEO at Mark Spain Real Estate
Twitter: @MarkSpainTeam
Billy Ekofo
Director of Leads Management at Century 21 Redwood Realty
Twitter: @BillyEkofo
Sam DeBord
Managing Broker at Seattle Homes Group, Coldwell Banker
Twitter: @SEATTLEHOME0COM
Mauricio Umansky
Co-founder/CEO, The Agency
@MauricioUmansky
Tracy Freeman
Broker/Sales Associate at Coldwell Banker Maplewood
Twitter: @TracyFreemanNJ
Dolly Lenz
Founder, Dolly Lenz Real Estate
Twitter: @IDollyLenz
Wendy Foreman
Agent/Owner & Realtor at  eXp Realty LLC
Twitter: @wendyforeman
Stacie Staub
Managing Broker at West + Main Homes
Twitter: @staciestaub
Veronica Figueroa
Broker Owner/Team Leader at RE/MAX Innovation (The Figueroa Team)
Twitter:@figueroateam
Danielle Riley
CEO & President at Better Homes and Gardens Real Estate Prosperity
Twitter: @DanielleRiley3
Nina Dosanjh
Realtor at Coldwell Banker
Twitter: @ninadosanjh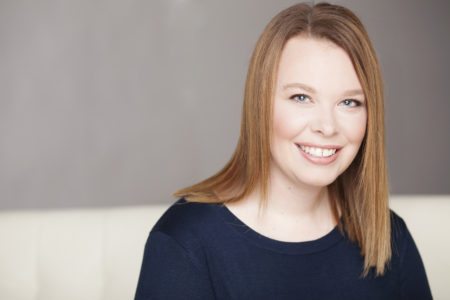 Valerie Garcia
Speaker/Consultant
Twitter: @valeriegarcia1
Peter Brewer
Cool Stuff Doer at That Peter Brewer
Twitter: @thatpeterbrewer
Jay Luebke
Marketing Coordinator at The ART of Real Estate
Twitter: @Jayluebke
Sean Carpenter
Realtor at Coldwell Banker
Twitter: @SeanCarp

Kala Laos
Founder at JK Realty
Twitter: @KalaLaos
Peter Lorimer
CEO/Broker at PLG Estates
Twitter: @peterlorimer
Kenny Truong
Fast Agent at Climb Real Estate
Twitter: @fastagent
Blair Myers
Associate Broker & Team Leader at Better Homes & Gardens Real Estate Success
Twitter: @iamtheblair
Alyssa Hellman
Head Coach at Bamboo Realty
Twitter: @avhellman
Jeff Berger
Realtor/Founder at NAGLREP
Twitter: @NAGLREP
Kim Colaprete
Managing Broker at Team Diva Real Estate at Coldwell Banker Bain
Twitter: @SeattleDivas
Jenny Lenz
Dolly Lenz Real Estate
@jennyvlenz
Joe Schutt
Ambassador Lead, Broker/Co-Owner/Realtor at Unit Realty Group
Twitter: @JoeSchutt
Andrea Geller
Broker at Coldwell Banker Residential Brokerage
Twitter: @AndreaGeller
Bob Watson
Founder of Social Media MasterMind Orange County
Twitter: @TopBrokerOC
Katie Lance
Founder, Katie Lance Consulting & #GetSocialSmart Academy
Twitter: @katielance
Kathy Klingaman
CEO at TopBroker Network Real Estate
Twitter: @kathyklingaman
Laurie Weston Davis
Ambassador Lead, Broker/Owner/Realtor at BHGRE Lifestyle Property Partners 
Twitter: @lauriewdavis
Real estate industry professionals from around the world turn to Inman first for accurate, innovative and timely information about the business. Known for its award-winning journalism, cutting-edge technology coverage, in-depth educational opportunities, and forward-thinking events, Inman is the industry's leading source of real estate information.