Gahlord Dewald, Joseph Ferrara and Robert Hahn.
They know real estate and they know technology, and you'll get to know them through their new columns, which will appear regularly at Inman News.
We hope you enjoy their commentary, wit and insights as they guide you through the ins and outs of technology innovations, trends, problems and pressing issues within the real estate industry.
Introducing the "Tech Trio":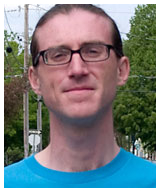 Gahlord Dewald. A Web strategist who specializes in Internet analytics (what people do online), Dewald is the founder of Thoughtfaucet, an upstart company that makes "suggestions and guides for doing things better, like strategic plans and workflow and process design." He formerly worked for Union Street Media, a company specializing in real estate Web site design.
View his first column here:
No time to tweet? Tweetlater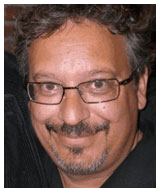 Joseph Ferrara. Ferrara, who publishes the Sellsius Real Estate Blog, is an attorney who has practiced law in New York for more than 25 years. He is a partner in a new media site, TheClozing.com. He also serves as a social media instructor and coach.
View his first column here:
Domo arigato, Animoto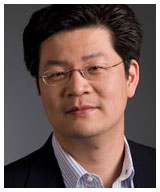 Robert Hahn. He is well known in the real estate industry for his personal blog, The Notorious R.O.B., which delves into real estate and social media and business strategies. Hahn's first foray into the real estate industry was with Realogy, where he oversaw interactive marketing and technology for the company's commercial brand. He is a former vice president of marketing for Onboard Informatics, a community data and consulting firm.
Hahn is currently a managing partner for 7DS Associates, a marketing, technology and strategy consultancy company focused on the real estate industry.
View his first column here:
What social media is, ain't
We welcome their ongoing contributions to Inman News.
More Tara-Nicholle Nelson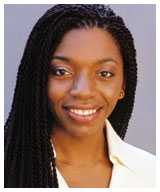 We're also proud to announce that Inman News columnist Tara-Nicholle Nelson, a real estate broker and attorney, is now featured five days a week — Monday through Friday — at Inman.com. Her column topics include book reviews; "Mood of the Market," an exploration of behavioral economics in real estate; "Home Sale Hindsight," a look back at individual real estate transactions; "Law of the Land," focusing on real estate legal cases; as well as her popular "REThink Real Estate" column.
Attention investors …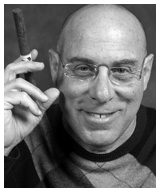 And on Friday, accomplished real estate author and journalist Steve Bergsman will make his debut with a real estate investment-focused column at Inman News.
Our new faces and additional content are intended to provide you with ample ideas and knowledge to build up business in these tough economic times. They add to an already rich pool of news and columnist content at Inman News — there are now more than 20 active columnists at Inman.com.
***
What's your opinion? Leave your comments below or send a letter to the editor. To contact the writer, click the byline at the top of the story.