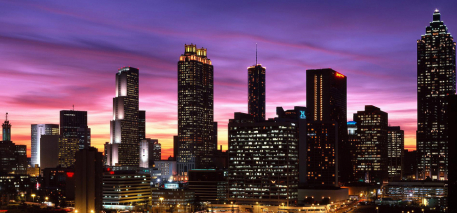 Flickr image courtesy of apple.white2010.
Metro Atlanta home prices have fallen to the lowest levels in more than a decade, sinking under the weight of distressed properties.
The region this spring ranked 15th in the nation in foreclosure filings, with 27,250 properties (1 in 79) in trouble, foreclosure data provider RealtyTrac reported.
At the same time, home sales declined 34.1 percent year-over-year in March, to 2,404, but showed steady improvement in the past quarter, according to the Atlanta Board of Realtors.
The median sales price of a home in March for the Atlanta metro market fell 12.9 percent, to $99,000, from a year ago, according to the latest report by the National Association of Realtors, while sales declined 6.5 percent year-over-year.
Home prices continue to be squeezed by a glut of distressed properties throughout the 11-county region, which has been hit hard by the foreclosure crisis.
The result: Home values in the Atlanta area are sitting at the lowest levels since the end of 1999, according to the Standard & Poor's/Case-Shiller Home Price Index released in April. Statewide, the median sales price fell 10.5 percent, to $106,538, the Georgia Association of Realtors said.
NAR attributed part of the drop in sales to the end of the federal homebuyer tax credit program, which boosted sales last spring.
The Atlanta Board of Realtors reported that the median sales price inched up 0.3 percent to $185,000 in March. The region saw first-quarter sales rise 23.3 percent since the start of the year.
NAR and local board data can differ because of differences in methodology, including housing types and geographic coverage. Despite the different methodologies, there often are parallels between percentage changes over time.
"The number of sales has increased over the last three months. We have every reason to believe the numbers are going to rise in the next couple of months," said Mitch Kaminer, president-elect of the Atlanta Board of Realtors.
"The market is stable. We're waiting for things to start coming back up. Absorption of foreclosures and short sales will start that ball up."
David Jones, associate broker at Re/Max Metro Atlanta, said he foresees a steady market with no significant price swings in the next two to five years. "We are going to remain bumping around within a 5 percent range, plus or minus."
Like many fast-growing communities hit by the real estate downtown, a backlog of distressed properties continues to hamper the Atlanta housing market. Bank-owned homes (REOs) sold for a median price of $71,000, down 18.1 percent from $80,400 in March 2010, the Realtor board reported.
At the same time, the median price of foreclosure properties sold at trustee sales was $121,000, down 2.6 percent from $124,192 a year ago.
"The (home) prices are distressed. What I'm seeing is a lot of foreclosures and short sales. There is so little on the market that is not a foreclosure or short sale," said Dale Fiscina, owner/broker of Re/Max of Buckhead at Brookhaven.
As a result, about 60 percent of her agents have become certified to handle distressed properties. "We still have a lot of foreclosures to clean out in the market."
In 2010, lenders repossessed 38,535 homes in Atlanta, a 21 percent jump from the previous year, RealtyTrac reported. Among the nation's 20 largest metro areas, Atlanta ranked third nationally in foreclosure activity.
REOs accounted for 40.5 percent of all area sales last year, according to RealValuator. The median sales price of REOs was $79,900 in 2010, virtually unchanged from the year before. However, total REO sales year-over-year dropped 15.5 percent to 19,220.
Atlanta real professionals point out that distressed properties are most prevalent in neighborhoods with homes priced under $150,000, which accounts for more than half of the listings in the metro area. The housing market is holding up in more desirable neighborhoods with top-rated schools.
Inventory remains a concern among local real estate agents and brokers. For-sale inventory has dipped from 31,736 in September 2010 to 29,400 in April, a 7.4 percent drop, according to statistics compiled by Movoto, a Web-based real estate brokerage. Listing prices slipped 4.2 percent over that same time period.
Re/Max's monthly Atlanta market report for March pegged the current active inventory at nearly 48,000 properties, down 29.2 percent from a year ago. In the past year, the number of days on the market has increased 1.1 percent to 94 days.
"There are not a lot of (conventional properties) out there," Fiscina said. "A lot of people who don't have to sell haven't put their houses on the market."
David Jones agrees. He is handling half the number of listings than normal for this time of the year. "There's not enough inventory. But there are so few buyers out there that it's not reflecting in price increases."
Local economists and real estate professionals like Fiscina and Kaminer believe the housing market may be bottoming out and poised for a turnaround, especially after the inventory of distressed properties whittles down.
Georgia State University's Economic Forecasting Center predicts the Atlanta region will generate 37,800 new jobs in 2011 and an additional 107,900 jobs by the end of 2013. Housing construction permits are predicted to increase by 32.7 percent this year and by 36.6 percent in 2012. The center described the growth as modest compared to the "go-go" 1990s.
For now, consumers are waiting for positive economic signs. "There are a lot of pent-up buyers out there ready to move," Fiscina said.
The winners will be entry-level buyers and those who can afford to move up to a larger home.
"There are factors that are overwhelming in favor of buyers," Jones said.
Atlanta market data
Atlanta metro area
 
Population (2010)
5,268,860
Population growth (2000-10)
24%
Total closed sales (2010)
47,508
% change closed sales (March '09-March '10)
-0.4%
% change closed sales (March '10-March '11)
-6.5%
Sales rate per person (per total population, 2010)
1 sale per 111 people
Median sales price (March 2011)
$99,000
% change median sales price (March '10-March '11)
-6.6%
Foreclosure filings rate (Q1 2011)
1 in 79 units
% of sales REO properties (2010)
40.5%
% homes affordable to median-income
households (Q4 2010)
81%
% unemployment (March 2011,
not seasonally adjusted)
9.8%
Walk Score
53
Rent-vs.-buy ratio (Q1 2011)
13
Sources: U.S. Bureau of Labor Statistics, Atlanta Board of Realtors, National Association of Realtors, RealValuator, Trulia, RealtyTrac, Walk Score, National Association of Home Builders/Wells Fargo and U.S. Census Bureau.
Atlanta Real Estate Q-and-A
Inman News asked some area real estate professionals to comment on the latest market trends in the Atlanta metro housing market.
Q: What types of properties are selling fastest and slowest in your market area?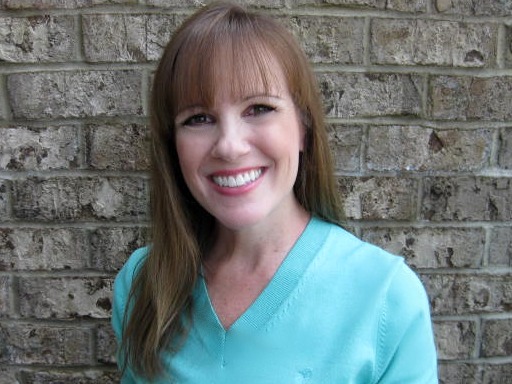 Jen Bowman
Jen Bowman
Broker associate
Keller Williams Realty Atlanta Partners
"The fastest-selling are the lower-priced homes — under $100,000 and renovated homes are selling fast. The slowest-moving homes are the ones where the sellers are still trying to get what they paid for them at the height of the market and more. That is just not happening."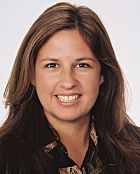 Stacy Carter
Stacy Carter
Associate broker
Better Homes and Gardens Real Estate Metro Brokers
"Well-cared-for, updated homes are outperforming the market statistics in almost all cases. Price is still important, but value is winning out. The "move-in-ready" home, compared to one that needs work, offers the better value for today's buyer and therefore gets the contract.
"Foreclosures, in the worst condition, represent the slowest-selling properties in the market. In most cases, these homes are teardowns and require cash investors. Market conditions aren't yet favorable for the resale at new-construction prices."


Ken Guillen
Ken Guillen
Associate broker
Casey and Associates Realty
"Generally speaking, Atlanta is currently experiencing another 7 to 10 percent decline in home pricing over 2010 prices. Foreclosure sales still dominate the market, accounting for the biggest demand by buyers.
"Values, with the exception of a few communities, are down from about 18 to 30 percent in the past three years. Likewise, sales prices have dropped an additional 7 to 10 percent in the same period. (Average) days on market has gone from 89 to about 94."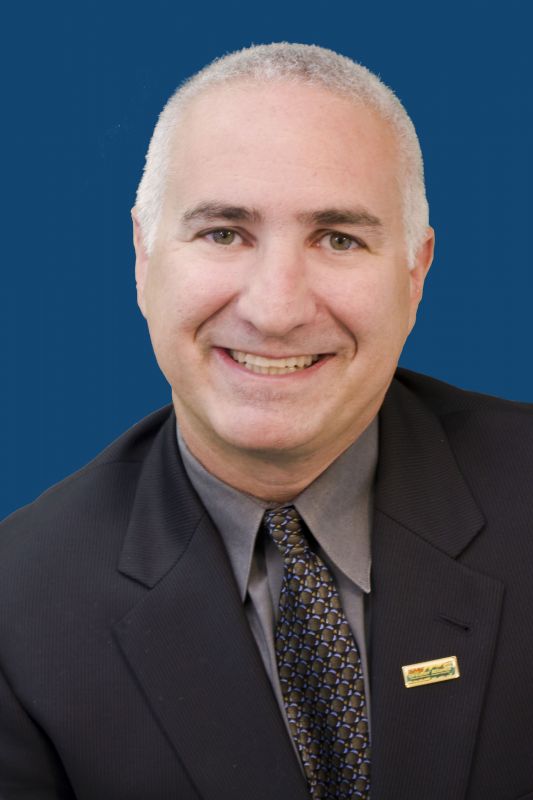 Mitch Kaminer
Mitch Kaminer
Associate broker
Re/Max Paramount Properties
President-elect
Atlanta Board of Realtors
"I think the houses that are priced right and show well are selling fast. As long as the seller and the Realtor know what the market is for the house and price it accordingly, it will sell."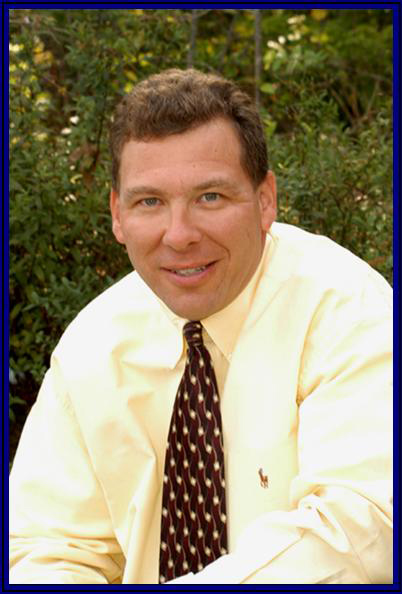 Hank Miller
Hank Miller
Associate broker
Keller Williams Atlanta North
"First-time buyers and those under $200,000 with FHA loans remain active in most areas. The move-up market — to about $450,000 to $500,000 — is doing OK, with buyers who can avoid jumbo mortgages, (those priced above) $417,000 here in Atlanta.
"If a jumbo is required, we see a drop due to the limited access and heightened underwriting requirements. There is a segment of high-end cash buyers who are patient and will wait for the right property at the right price. I've had buyers move after 12 to 18 months of patience."
Q: Is anything changing about the demographics of buyers and sellers in your market area?
BOWMAN: We still have move-up buyers, first-time buyers and "downsizers"/empty nesters. I'm seeing an increase in investors taking advantage of the market and buying rental property. The change I'm seeing in sellers is that more sellers are doing short sales as people learn that they are an alternative to foreclosure.
CARTER: First-time homebuyers represent the largest, most promising buyer pool out there. And as a result, the demand for the $200,000-and-below home has increased. This is helping to clear out some of the short-sale and foreclosure inventory, but only the ones in relatively better condition.
Our sellers are those who need to sell, either for financial reasons or because of a job transfer. The typical move-up seller/buyer is virtually nonexistent.
KAMINER: People who never could get into a certain area because it was out of their price range are finding that they can afford those houses now and are snatching them up.
MILLER: Atlanta is driven by schools and accessibility. As gas hits $4 a gallon and traffic remains a concern, I see more interest in the areas that have an established history. The fringe areas that were popular during the boom are not likely to recover. I don't see prices returning to where they were.
The economic hit on the counties and municipalities has caused a slowdown or stoppage of many expected services. Areas closer in, while hit, are faring better than those outlying counties. Property value and appeal is inextricably connected to area reputation, and that has much to do with fiscal stability of the municipality.
Q: What are recent trends with prices, sales and inventory?

BOWMAN: We are seeing the lowest inventory that we've had in the past few years.
CARTER: Atlanta is still one of the most affordable major metropolitan areas in the U.S. However, we're still impacted by the fundamentals of supply and demand. The relatively low buyer demand in the market is keeping downward pressure on prices. The impact of foreclosure and short-sale prices adds additional downward pressure on prices, ultimately impacting normal market sale appraisals. When the supply depletes below the demand level, the prices should start to recover.
GUILLEN: Foreclosures, REO properties, HUD (U.S. Housing and Urban Development Department) homes and other (distressed) properties are at least 25 percent to even 45 percent below market prices two years ago. This trend has made it much more difficult for nonforeclosure or "regular" real estate, as some say, to have a good sales opportunity in this current market.
Many close to retirement were hoping for a final sale with good equity to supplement their retirement. Others who are relocating must give up much of their equity and try to find another home to purchase that also has a similar equity drop. It is a "new equity math" that is initially more difficult to understand and accept.
MILLER: Atlanta has no natural boundaries and as such had significant sprawl during the boom. Like other areas, the fringe counties are hurting the worst. Multiple listing service data for all sections shows about a 14 percent decline from first-quarter 2010 to first-quarter 2011.
That, however, cannot be broadly applied, as there are smaller segments and even smaller micromarkets that vary greatly. Value is holding best in those areas with strong schools and good access to highways and major employment centers.
Q: Are you seeing changes in the market share of short-sale and real estate owned (REO) properties?
BOWMAN: There are more short sales now than in the past. Nearly half the homes I list are short sales or where the seller will be coming to the closing table with cash.
CARTER: The market is still inundated with short sale and bank-owned properties. Fannie Mae and Freddie Mac are offering foreclosure incentives that are favorable to the owner-occupied market segment, which taps into the strength of the first-time homebuyer pool.
Renovation loan programs provide the capital needed to make the necessary repairs and updates and are key to the success of the program. Short sales are still a challenge. In most cases the homes are in better condition, however, the long and cumbersome process of getting acceptance from the bank is the issue. After months of waiting for an answer, most buyers back out and move on.
GUILLEN: Atlanta short-sale listings have increased about 20 percent, largely because of potential foreclosure by more property owners. With job problems many are experiencing financial difficulty and inability to pay their mortgages. 
KAMINER: They are continuing to come on the market and these are what are driving the overall prices downward.
MILLER: I rarely consider short sales. They tend to be much more trouble than they're worth due to the fluid nature and individual variables of each situation. REO properties are being marketed like "conventional" homes and, in my experience, they are a challenge to conventional listings but not a substantial bargain in most cases. Buyers have been conditioned to expect big discounts.
The reality is different, and unless the buyers are properly educated about the process they tend to get flustered. Everyone starts with wanting to snatch a foreclosure, but there are of course pros and cons to REO homes that buyers need to be educated about. 
Q: What worries you most about the current state of the market, and what represents a sign of optimism and opportunity for the real estate market?
BOWMAN: I'm not worried about the state of the market. Homes that are priced right and show excellent are selling. I have chosen to not let the market affect me. People are still buying and selling homes and will continue to do so.
CARTER: I am always concerned with the quality, condition and resale value of the homes my clients buy and I advise them accordingly. Some sellers are facing difficulty in this market because they initially bought a home with a less desirable floor plan or feature.
Unfortunately, price is the only way to overcome the challenge, and in this market it's likely putting that financial burden on the bank in the form of a short sale or foreclosure.
The soft market weeded out the amateur builders drawn into the market during the boom. The remaining builders adjusted to the market conditions and have gone back to providing affordable, quality homes for the first-time homebuyer market segment.
GUILLEN: My concern for all of real estate is that the "pricing of homes" be given more sound reasoning, and appraisals should not be completed using foreclosure properties only. Regular market prices have to be at least given more weight through a weighted average. Pricing currently is more often "arbitrary," with no sound value method.
Many (homes) sell below the cost of building that property. Thus, regular real estate sellers are stuck and many are losing all their equity if they have to sell or relocate. Better methods of appraisal are a must to get the housing market back to a reasonable footing and break this downward trend. Sadly, some who are totally upside-down will just walk away.
KAMINER: I have no worries at this point. It's all up from here.
MILLER: The underwriting and mortgage approval process is a major concern for me. I appraise foreclosure homes on a regular basis and it's not unusual for me to end up at a fraction of the outstanding balance from a loan closed a year or two ago. I routinely scratch my head with these.
I then see a stable, qualified buyer get raked over the coals about a deposit that was made three months ago or some similar type of nonsensical issue.
The appraisal issues are another concern; there are fewer comps and it's getting difficult to support sales, in many cases. The influence of appraisal management companies has driven fees down and many experienced appraisers out — I see lower quality, and clearly fees are driving that.
The only obvious benefit in this market remains the opportunities available for the educated and cautious buyer. Inventory is up, rates remain attractive, and for buyers that have reasonable expectations there is opportunity.
Q: Where are sellers moving to, and where are the buyers moving from in your market area? Does this represent a change?

BOWMAN: Sellers are moving where their jobs are taking them. Personally, I'm seeing buyers moving from the North, Michigan, Indiana, New York and New Jersey and from California. 
CARTER: We still have a good mix of urban and suburban buyers, which trends back and forth mostly with the lifestyle or stage of life of the individual.
GUILLEN: Current buyers tend to be first-time buyers who are younger and some older ones leaving apartments because they can now afford a home at the lower prices. The latter group has benefited the most. Other buyers are the investors who are often looking at the lowest price range for homes to renovate and resell or fix up to rent until values rise again. Investors tend to be cash buyers.
The high-end buyers usually have the funds. However, even the prices of these executive homes must be studied before an offer is made. One purchaser bought a $650,000 home in 2009 for $435,000 (33 percent less) only to have the value drop to $375,000 by 2011.
MILLER: The areas with good schools and convenient locations (shorter commutes) remain active. That can't be said about most outlying areas of Atlanta — they are in trouble.
Q: How have you changed your business to mirror the market and to capitalize on market trends?

BOWMAN: I've become certified in short sales getting the Certified Distressed Property Expert designation, as well as being part of (my company's) luxury home division.
CARTER: My approach has always been about investment in real estate. To that end, I built a business model that includes both real estate and renovation services to address the entire life cycle of homeownership, including the buying, customizing, maintaining, expanding, improving, staging and selling of the home. It's a great way for us to stay engaged with our clients after the sale and to make sure they are making the right investments along the way.
MILLER: I do not entertain clients who are not properly focused. If clients demonstrate that they will not acknowledge the data or are indecisive, I typically refer them to another agent. Sellers I deal with understand the data and the challenges of this market; they understand that offers may be hard to come by and that they need to be seriously considered.
Buyer clients must be preapproved and have a definition of success before we go out. They need to be focused and understand that what they hear on the 30-second news blips doesn't often translate to the real market. My clients are very well-educated about the market and they see all of the data that I do; they act with confidence.
Q: What are some overall economic trends you are seeing in your market area that will guide the real estate market?
BOWMAN: There's an increase in home construction, which was pretty quiet for a couple of years. I'm also seeing more buyers (except for first-time buyers) paying cash for homes.
CARTER: Atlanta has a very strong real estate investor community, which will help to clear the backlog of foreclosures. Short sales, the right foreclosures and affordable new-construction homes, along with historically low interest rates, offer first-time homebuyers a great opportunity in this market.
GUILLEN: The good side is that first-timers and buyers who can now stop renting are able to have homeownership as a possibility. There are county and community down payment assistance programs for those who have a 640 credit score or better. Condo sales are much slower, often affected by high (shares of rental units), which impacts the ability to get a loan.
Lower home prices also offer competition to this condo market, (as condos are typically) lower in price than a home. The plus is that retiring "boomers" may take advantage of this (condo) market. Watch out for problems with high association fee jumps where unpaid vacancies may get prorated to the remaining owner-occupants.
KAMINER: The Atlanta market is fundamentally a good market. Nothing has happened here that will drive away buyers from buying homes. It will come back.
MILLER: Until folks feel secure about their personal financial situation, the market isn't going to recover. The mortgage industry has overcorrected and become combative. Lenders and banks were bailed out and are sitting on the money. The influence of the Federal Reserve has only complicated the situation and its meddling is a nuisance.
I see a move back toward sensibility; many folks I talk to don't need all of the bells and whistles that were requested during the boom. I've also made it a point to reinforce the idea that a home is an expensive thing; that owners should not expect rapid appreciation and that a good investment portfolio is more than just a home.
Gilbert Mohtes-Chan is a freelance writer in California.