Sales of new single-family homes showed a 12.3 percent year-over-year jump in February from a year ago, according to a monthly report from the U.S. Census Bureau released today.
February's seasonally-adjusted annual rate of 411,000 new-home sales represented a 4.6 percent dip from January's downwardly revised annual rate of 431,000, which was the highest rate in more than four years.
The Census Bureau estimated that 152,000 new homes were for sale in the U.S. at the end of February, which represented a 4.4-month supply at the current sales rate.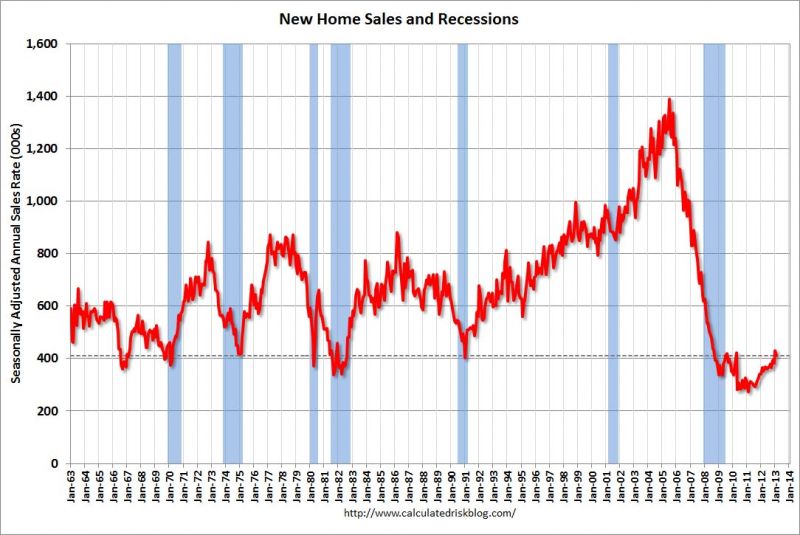 Source: Calculated Risk
As Bill McBride points out on his blog at Calculated Risk, the Census Bureau considers new homes for sale when a permit is issued, where required, or a foundation is started, where not. So, new homes are actually broken down into three categories: not started, under construction and completed.
All three divisions are just above their record lows, McBride pointed out.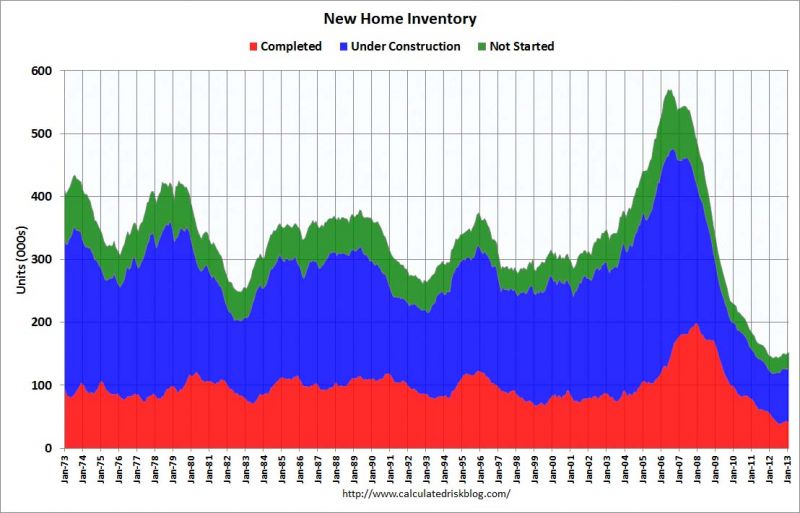 Source: Calculated Risk