Housing starts rose 7.0 percent month-over-month and 46.7 from a year ago in March, according to a monthly report from the U.S. Census Bureau released today.
At a seasonally adjusted annual rate of 1.04 million homes in March, the rate of new construction has gone up each month since November when it measured 841,000.
With tight inventory in many parts of the country, housing starts are critical to the housing market turnaround, according to Lawrence Yun, chief economist of the National Association of Realtors. There have to be homes available for those who sell their homes, he has said.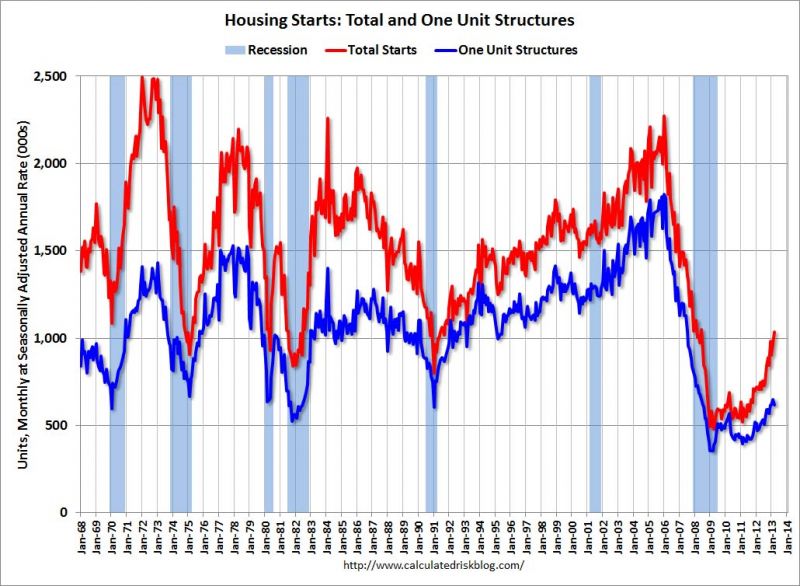 Source: Calculated Risk
Regionally, the South saw the largest year-over-year increase in housing starts with a 58.2 percent jump to 520,000. Starts in the West followed with a 53.7 percent rise from last March to 229,000.
The Midwest and Northeast posted year-over-year double-digit percentage increases as well in March, rising 28.4 percent (149,000) and 12.6 percent (98,000), respectively.