Have suggestions for products that you'd like to see reviewed by our real estate technology expert? Email Craig Rowe.
Thank you for reading this column. It's a lot of fun to write, and inspiring to hear about how you use what I review. Or, how you'd rather it be hacked into oblivion.
But I know that you can't tune in every day. After all, isn't that why we have DVRs and binge watching? You have homes to sell.
This monthly summary of tech standouts is designed to help you catch up. We're aiming to provide one every 30 days or so.
If you want even more, we assembled a 240-page e-book of my reviews since this column's inception back in March.
Is your favorite here?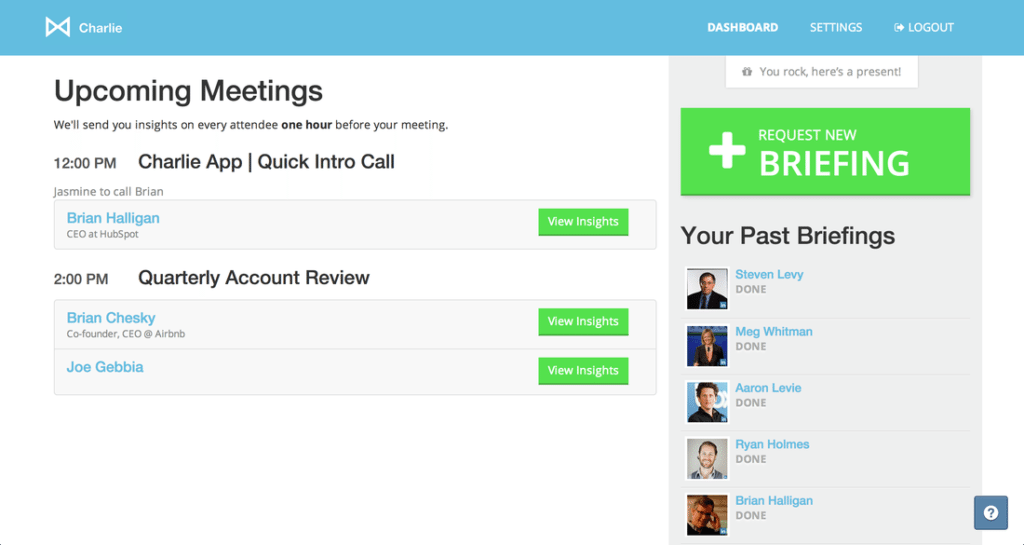 This innovative prospect research tool is a fast and powerful way to learn about the people who may want to hire you. Simply plug in your prospect's name a few days before a meeting and within at least an hour before you sit down, you'll receive a clean, curated page of information about your prospect. Charlie latches on to your Gmail or Outlook calendar to scan for appointments. It's all automated and, frankly, a little scary to learn just how much we all put out there for the Internet to see. Nevertheless, it's the price of business. And Charlie will help you get more of it.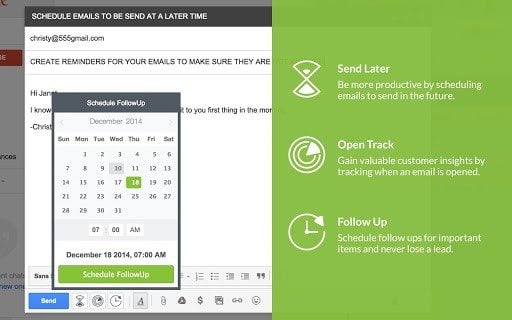 This sharp reminder tool embeds directly into an email client to quickly enhance the way we manage the deluge of business-critical information streaming into our inboxes. Using an array of time-based email addresses, like "nextweek@followup.cc" or "mon-8am@followup.cc," you can push off things that can wait in favor of projects and people who can't. You can also use it to better manage yourself. Can you reach the state of "Inbox Zero"?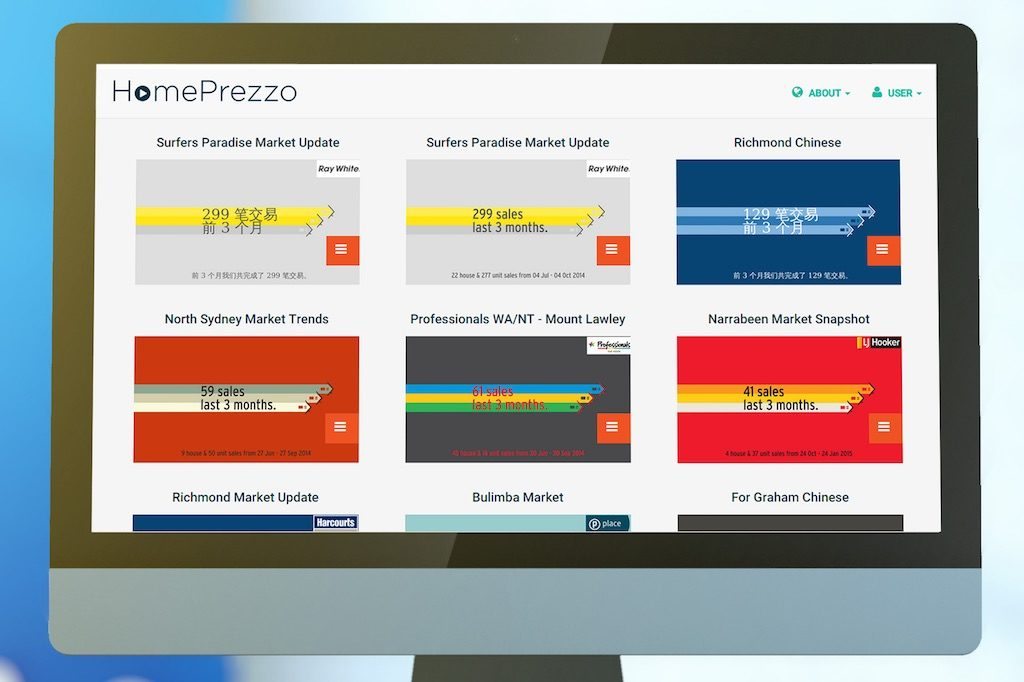 Provided the U.S. version hits the States soon (it's active in Australia), you should grab hold of this easy and creative presentation tool. There's nothing more painful for your listing prospects than having to sit through a fact-filled, bulleted library of PowerPoint slides that purport to tell them just how innovative you can be when selling their house. Have mercy, people; you're in someone's home. Try HomePrezzo instead. It integrates fully animated infographic-style design with regional market information. It's compelling and different. Unlike whatever Microsoft makes.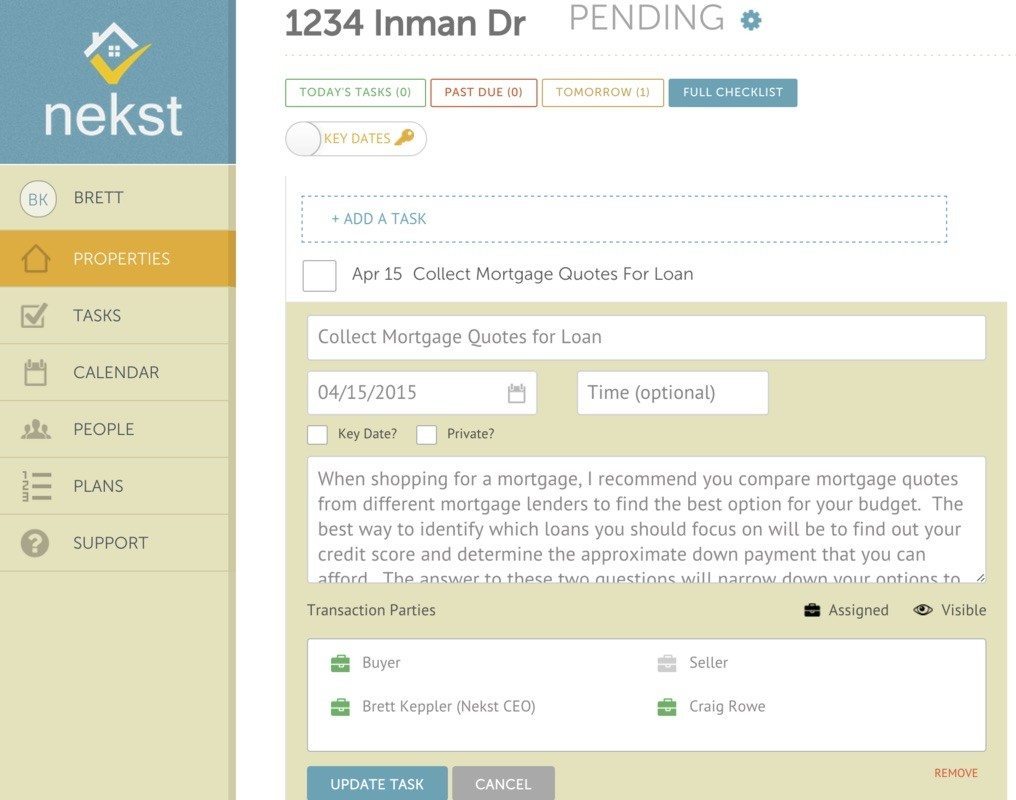 Finally, an original approach to managing the most critical business processes in real estate. Nekst lets users build custom action lists for each phase of a sale, like a "Closing Plan" or "Pre-Listing Plan." When you enter each phase, simply follow your plan. Users can engage clients and outside vendors when it's time for them to do their part, like stage a home or email the inspection report. Tasks are permission-based, and each plan unravels according to the start and end dates of a contract or listing. Plus, Nekst isn't trying to be a CRM. It manages everything after you secure the contact.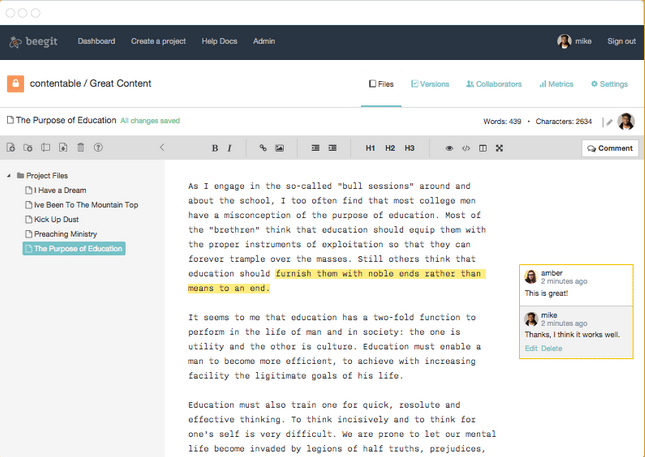 A purely creative tool for agents who pride themselves on being polysyllabic enough to craft copy more compelling than "stunning open floor plan" and "cozy breakfast nook," Beegit lets writers write and creative teams collaborate. Granted, this is probably more suited to ad firms and pro copywriters, but it can quickly help you become more efficient in your property marketing. You can connect to any number of online content repositories, like Box, Dropbox and Google Drive, and also quickly publish what you create to your social media channels.
You may have noticed that I work to understand how software not developed in the real estate milieu can help agents. Business, as the cliche goes, is business. The agent who manages theirs best is more apt to win the listing.
I hope you don't believe that you can't be good at real estate without the stuff I write about in this column. You can be.
However, there comes a point in your growth where you have to decide to remain static, or progress. It's at that crossroads where you should start believing in the power of business software.
That's the point at which I hope to help.
Do you use any of these products in your business? What do you think? Leave a comment and let us know!
Do you have a product for our tech expert to review? Email Craig Rowe.