The forecast for home sales looks strong thanks to improvements in the job market and wage growth, but the "nowcast" for home sales this month is expected to fall somewhere between seasonally adjusted annual rates and annual sales.
According to Auction.com LLC's monthly Real Estate Nowcast, existing-home sales for the month of June will fall between seasonally adjusted rates of 5.4 million and 5.74 million annual sales, with a targeted number of 5.57 million.
That's an increase of 4.1 percent from May 2015, and an 11.2 percent increase from the same period last year, Auction.com said.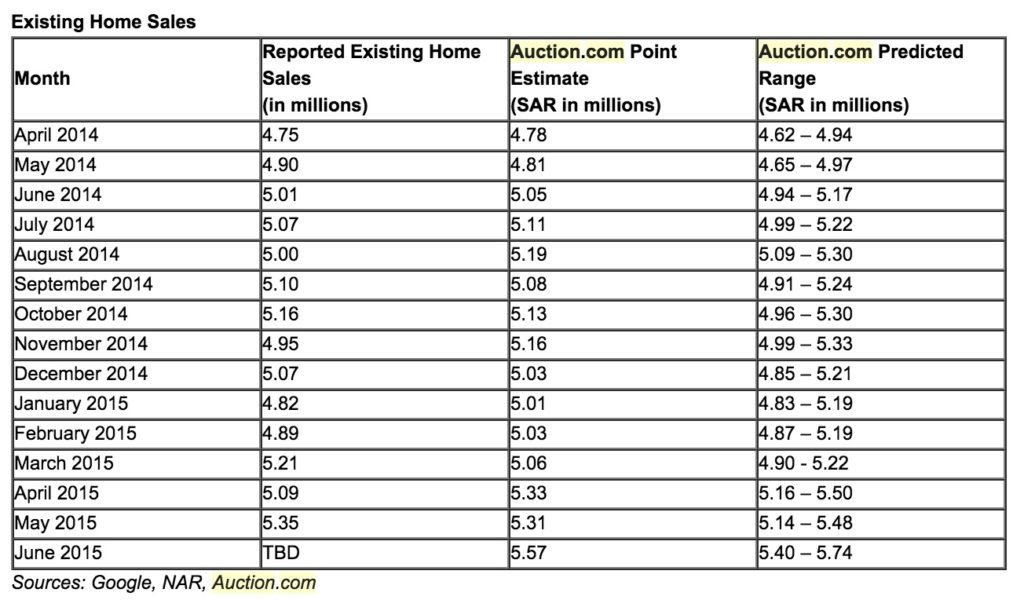 Auction.com's May Nowcast point estimate of 5.31 million beat the consensus estimate of 5.25 million. The online real estate marketplace's figures are in line with the National Association of Realtors, which recently released its assessment of existing-home sales data for May and reported that sales were at 5.35 million units, a 5.1 percent increase from April's sales and up 9.2 percent from the same period a year ago.
Auction.com's Real Estate Nowcast combines industry data, proprietary company transactional data and Google search activity to predict market trends as they are occurring.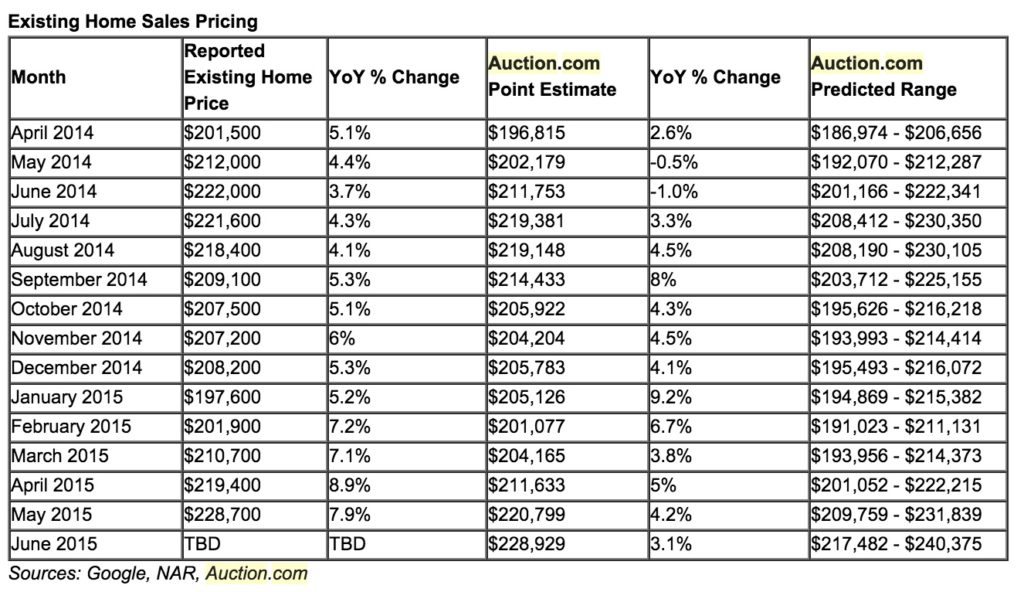 "It certainly appears that the housing market is now on firmer ground, and Google search data and Auction.com data are both signaling further strengthening this month," said Auction.com Chief Economist Peter Muoio.
"Housing turnover is increasing, prices are strengthening and additional sellers are tiptoeing into the market. As long as the labor market continues to gain steam and confidence is not derailed, housing sales and prices could settle into a virtuous, self-reinforcing cycle."
---
Inman Connect San Francisco is right around the corner — register now and save $200!