Today's average 30-year fixed mortgage rate: 4.03. Yesterday's: 4.05.
NAR's existing-home sales for July:
Existing-home sales increased 2 percent month over month from June.
Sales in July reached 5.79 million, the highest pace since February 2007. Sales have increased year over year for 10 consecutive months.
The median existing-home price in July was $234,000.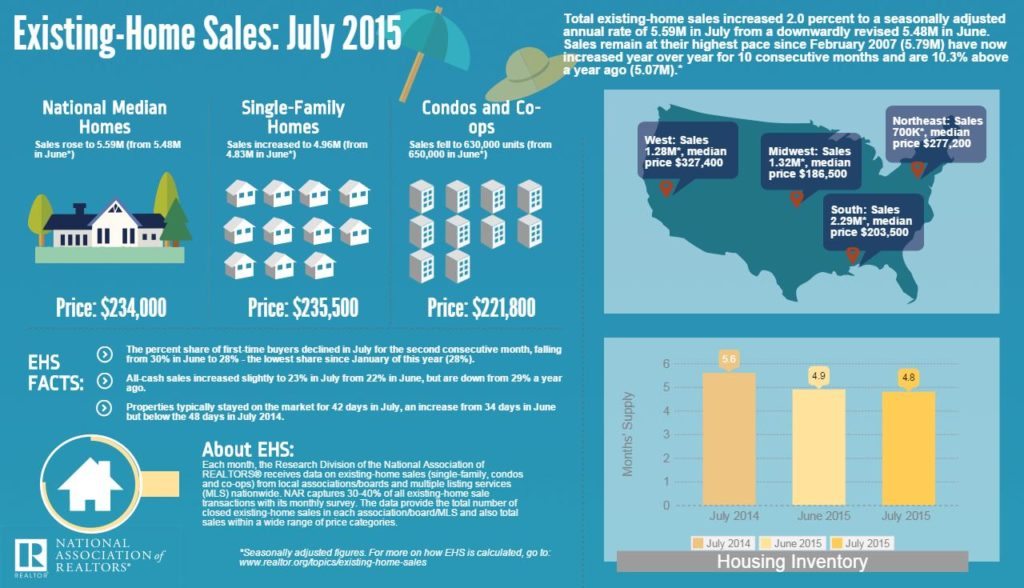 ProTeck's home value forecast:
Bellingham, Mount Vernon and Olympia-Tumwater in Washington were among the top core-based statistical areas (CBSAs).
Jacksonville, Florida, and Jacksonville, North Carolina, were among the bottom CBSAs.
San Francisco home levels are at an all-time high; Detroit, often called a "hot" housing market, is still struggling to return to prerecession levels.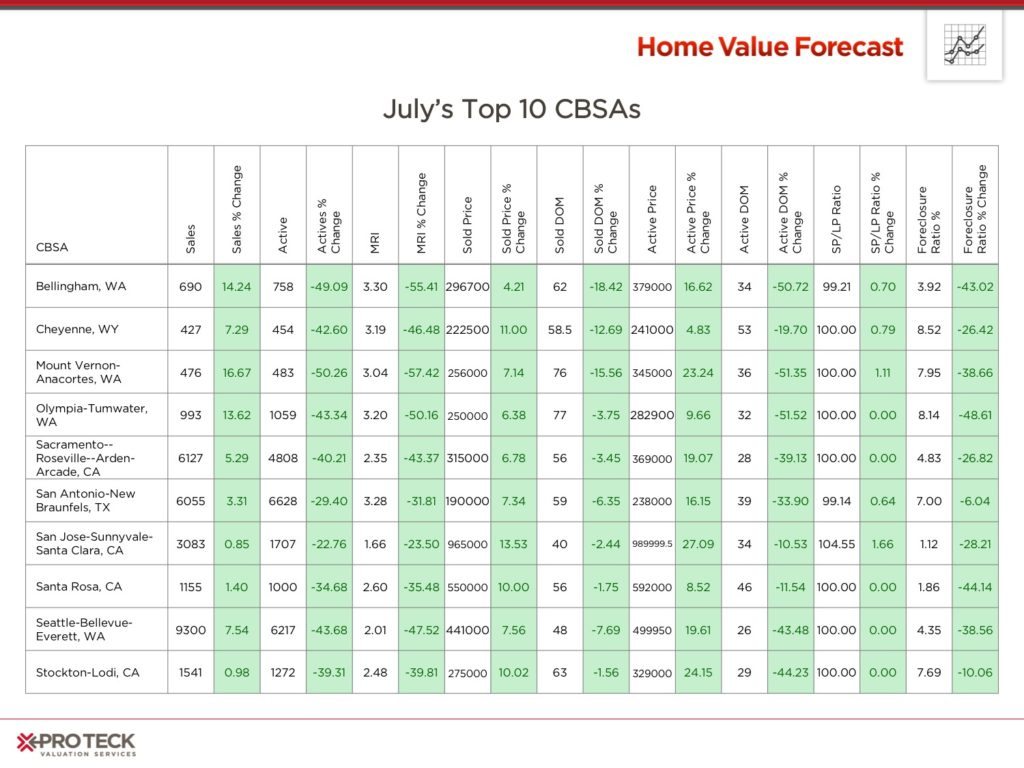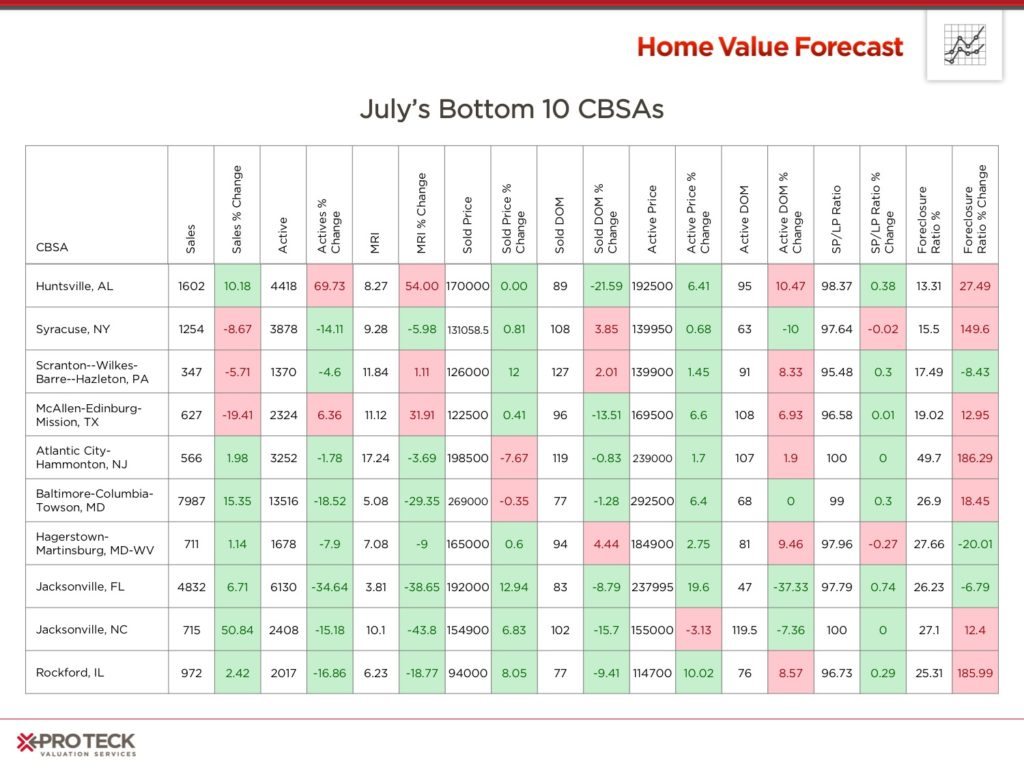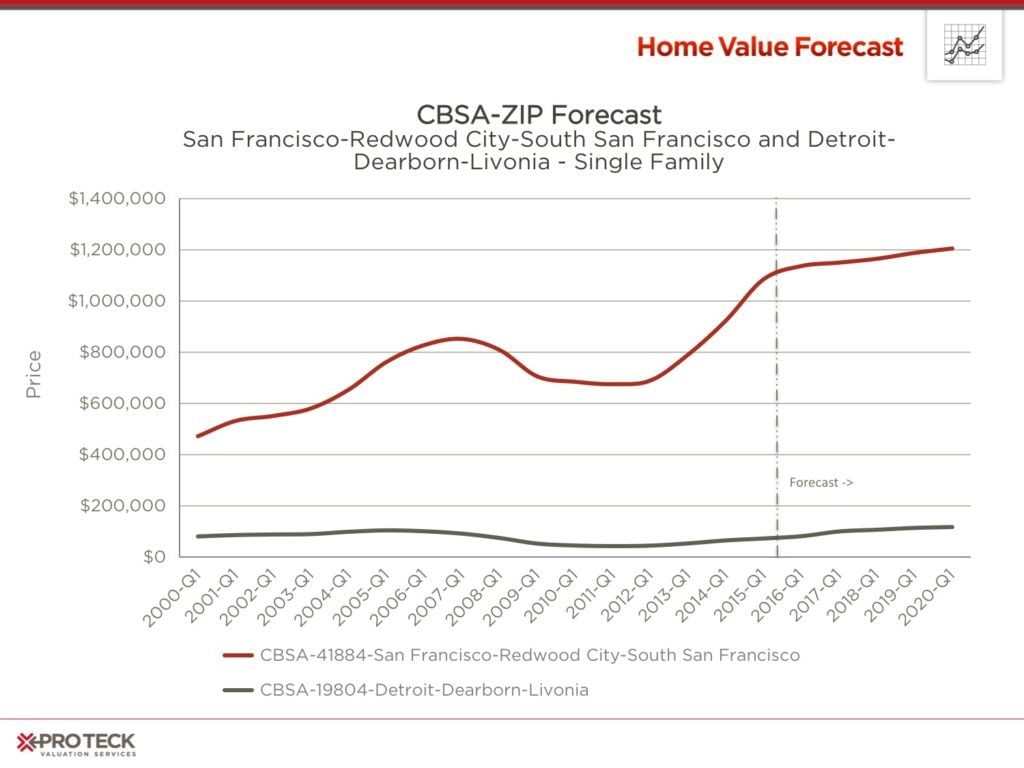 RealtyTrac's U.S. Foreclosure Market Report:
U.S. properties with foreclosure filings rose by 14 percent on a year-over-year basis in July.
Foreclosure activity also increased by 7 percent on a month-over-month basis.
Rapidly rising bank REOs are the reason cited for the uptick in overall foreclosure filing volume.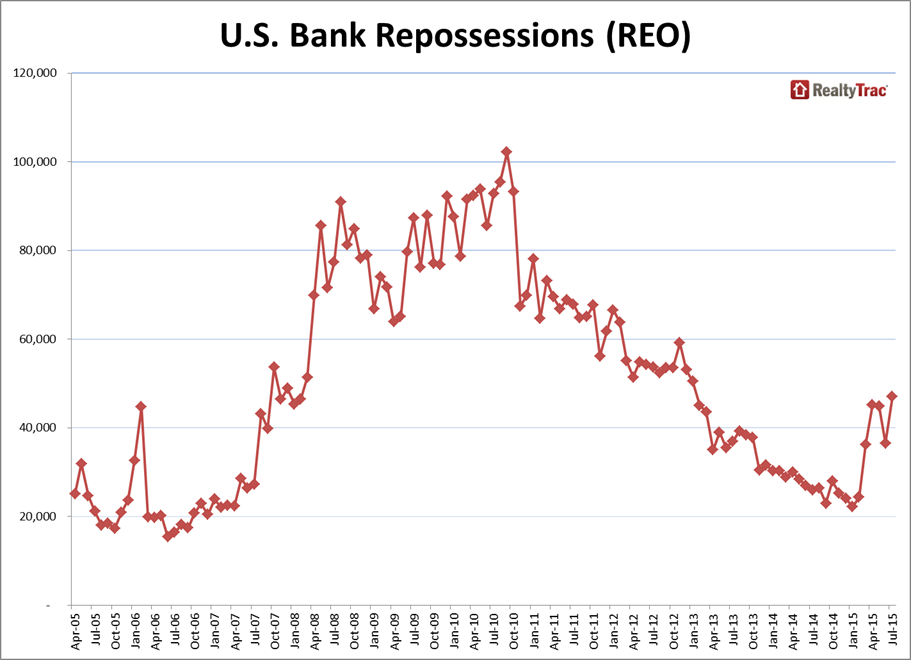 From yesterday:
Tuesday's average 30-year fixed mortgage rate: 4.01 percent
Ellie Mae's July origination insight report showed:
The average rate on a 30-year fixed-rate mortgage rose to 4.29 percent in July 2015, up from 4.12 percent in June.
66.2 percent of loan applications closed in July, the highest level since Ellie Mae began tracking this data in August 2011.
The average FICO score on closed loans fell for the third consecutive month to 725, which is its lowest level since February 2014.
MBA's refinance applications report:
Mortgage refinance activity increased to 55.5 percent of total applications from 53.1 percent the previous week.
The adjustable-rate mortgage (ARM) share of activity increased to 6.9 percent of total applications.
The average contract interest rate for 30-year fixed-rate mortgages backed by the FHA decreased to 3.88 percent, its lowest level since May 2015.
We'll add more market news briefs throughout the day. Check back to read the latest.
Send market reports to press@inman.com.