CoreLogic's second quarter Market Condition Indicators report:
With home prices rising steadily since 2013, homes have become less affordable for some buyers — and, therefore, less sustainable, says CoreLogic in its Market Condition Indicators report for the second quarter.
As home prices have continued to rise, the gap between home prices and sustainable values has narrowed to 3.6 percent below the long-run sustainable level — and could shrink even further to 1.5 percent by 2017, according to CoreLogic's forecast.
The trend is especially prevalent in Texas, where home prices in five local markets are well above their historical peak levels.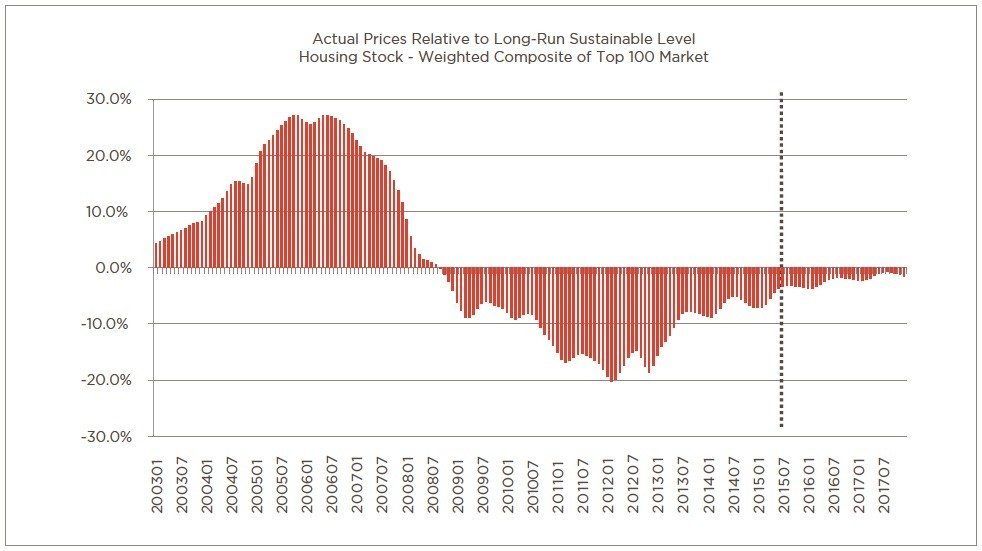 Weekly mortgage rates:

Powered by MortgageCalculator.org

Powered by MortgageCalculator.org

Build a business platform to make an impact
See how two top agents support a cause that's close to their hearts
READ MORE
We'll add more market news briefs throughout the day. Check back to read the latest.
Last week's latest market news:
Zillow's Housing Confidence Index:
Poor-performing housing markets — in terms of year-to-year price appreciation — are likely to see the highest volume of renters who plan to buy.
Despite better-than-average home value increases, a number of renters in select metros plan to buy.
Millennials will comprise a significant portion of buyers in poor-performing markets moving forward.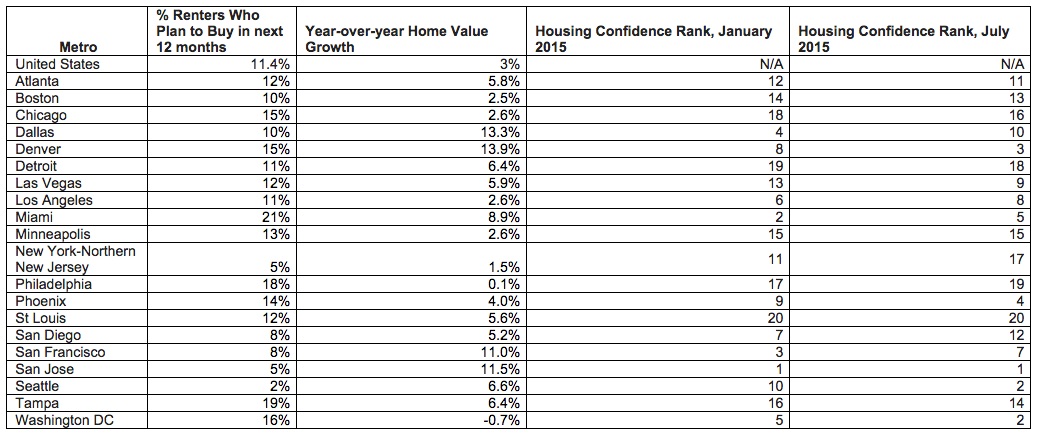 MBA's Builder Applications Survey for August 2015:
Mortgage applications for new-home purchases decreased by 6 percent month over month in August.
Conventional loans comprised 68.5 percent of loan applications; FHA loans comprised 19 percent.
New single-family homes were estimated at a seasonally adjusted annual rate of 524,000 units in August, down 1.9 percent from July.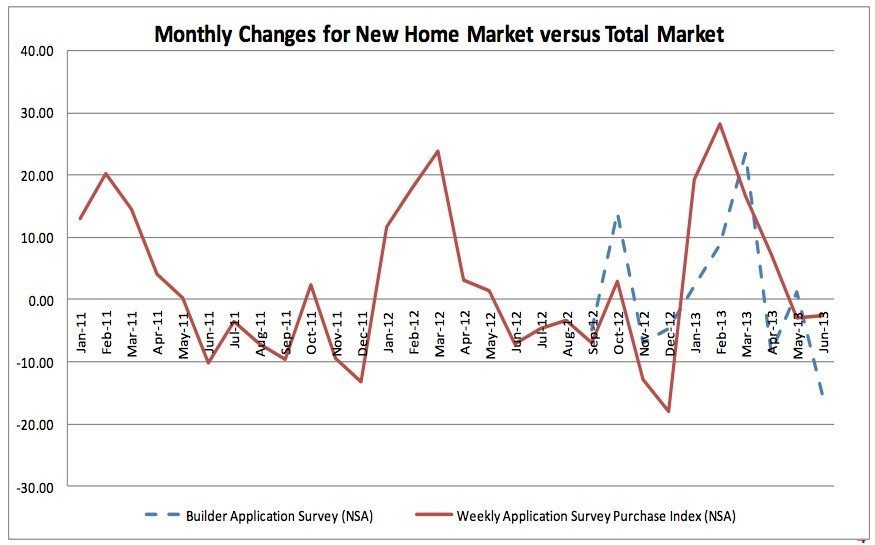 Freddie Mac's Primary Mortgage Market Survey:
30-year fixed-rate mortgages averaged 3.9 percent with an average 0.6 point for the week ending Sept. 10, 2015. This is up from last week's 3.89 percent average.
15-year fixed-rate mortgages averaged 3.1 percent this week with an average 0.7 point. This is up from last week's 3.09 percent average.
5-year Treasury-indexed hybrid adjustable-rate mortgages averaged 2.91 percent with an average 0.5 point, down from last week's 2.93 percent average.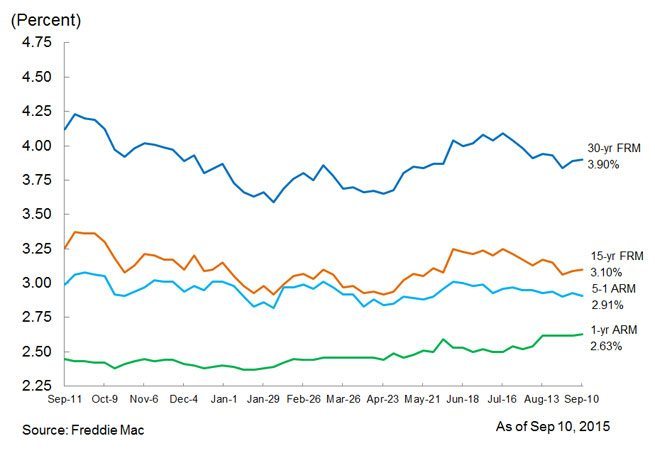 RealtyTrac's Best Day of the Year to Buy a Home study:
The best month to close on a home purchase is October — and the best day of the year to close is Oct. 8.
The best weekday to close on a home purchase is Monday.
The worst month of the year to close on a home is April.
CoreLogic's June 2015 distressed sales data:
Distressed sales comprised 9.4 percent of total home sales nationally in June 2015, down 2.4 percentage points year over year.
Real estate owned (REO) sales accounted for 6 percent and short sales accounted for 3.4 percent of total home sales in June.
Florida had the largest share of distressed sales of any state: 21 percent.
Send market reports to press@inman.com.