Do agents realize that the open rate for real estate industry emails average just 22 percent? That means if agents are using an email drip marketing campaign to nurture past customers and future prospects, 78 percent of the people they are sending content to — never read it.
How effective can a marketing strategy be if nearly everyone is either ignoring or sending those emails to the trash?
Worse, the click-through rate for real estate email is a paltry 2.2 percent, which means only two people for every 100 emails sent click on a link in the email.
Agents only need to look at their own email inboxes, count how many total emails that they receive in a day and ask themselves how many of those emails are worth opening?

Download the single page business plan for success in 2020
Sometimes growth is as easy as 1-3-5. Here's how it works.
READ MORE
Email effectiveness, experts say, will continue to decline, even though the total number of email accounts worldwide will increase. Driving this trend is the next great generation of homebuyers — millennials — 80 percent of whom sleep with their smartphones next to their beds and prefer texting to emails.
Time magazine reports that Americans between 18-29 send and receive 88 text messages a day.
According to the Pew Institute, the number of text messages sent in the US exploded from 14 billion a month in 2000 to 188 billion a month in 2010. It is expected to surpass 9 trillion messages sent globally by next year.
Agents who are using an automated email drip marketing campaign as their primary marketing method to touch base with prospects and past clients need to recognize they are springing a ton of leaks that even a plumber won't be able to fix.
Now legally, you can't just send automated text in a drip campaign without getting a text-based opt-in first. That's the reason that nobody gets spam texts often. The carriers shut these texts down very quickly.
So admittedly, albeit highly ineffective, email is what most agents will continue to use for drip marketing to stay in touch after the transaction. But if you need to communicate something to an active client, use text.
Text superiority
Why is it important to text? The open rate for a text message exceeds 98 percent, according to a SinglePoint study and research by the Radicati Group.
More remarkably is how effective a text is at creating urgency: 90 percent of all text messages are read within three minutes of being received on a mobile phone.
Next consider the number of people that have text capabilities compared with those who have email accounts.
Last year, Ericsson estimated that there are 4.5 billion mobile users in the world that can receive a text message. That compares to just 2.5 billion email users (Radicati Group).
Then there is the click-through rate. According to a study by FunMobility, the average click-through rate for a text (SMS) marketing message is 36 percent. That number tells us that a text message offering a link is 20 times more likely to be clicked on than a link sent in an email.
Note that this click-through rate is based on text ads; imagine what the click-through rate is on a text that includes a link to a property that a potential buyer just called in to ask about?
This is where it probably makes a lot of sense for real estate agents to focus their marketing strategy today: squarely in the mobile space and leverage the superiority of text over email, and the supremacy of a fully integrated mobile lead capture and management system over a lead generation one that doesn't have a strong mobile component.
Real talk
The fact remains that one of an agent's most valuable assets is his or her mobile phone number. Agents tell us that if they can get a potential client on the phone, they can get the deal.
Agents also tell us that some of their best leads come from the curb. When potential clients are standing in front of an agent's yard sign, they are among the most interested and motivated buyers.
Our research shows that 42 percent of calls from yard signs are going directly to voicemail. It's not necessarily the agent's fault. With a mobile system that has text and voice integration, agents can engage these customers on the phone. That's their strength.
If the agent is not available, a simultaneous ring feature will allow anyone the agent designates to accept this live call from a potential buyer. Instead of following up on missed opportunities, which is the industry norm, we need to empower agents to help clients when they need it most — which would be now, versus later.
Mobile-first supremacy
These are just a couple of the reasons why mobile is clearly dominating real estate marketing conversations and lead generation strategies. Everything is going mobile.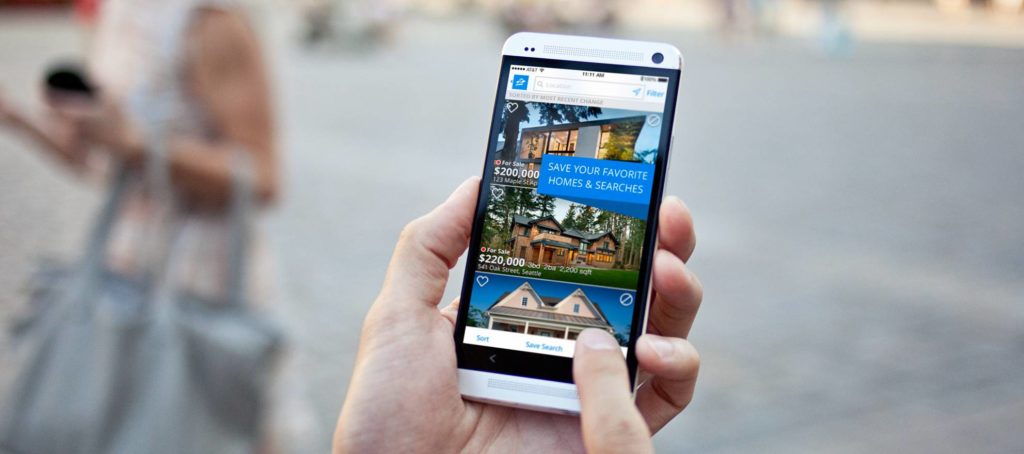 Zillow recently said that as much as 70 percent of all their weekend traffic is now coming from mobile devices.
I've talked about — and written about – the advantages of a mobile-first approach extensively, and that point is no longer debatable. Companies that have built platforms for functionality on mobile devices, and especially the ones who have successfully integrated voice and text, are winning, and they are quickly making their competitors obsolete.
There is no mystery as to why lead gen created through a mobile platform is killing their desktop competitors. A desktop-designed website created to capture leads is lucky to get an email address.
The poor agents using this system have to deal with a flurry of fake email addresses, which is hugely inefficient and woefully inadequate technology.
Mobile-first technology that has the text and voice integration, on the other hand, can capture prospects cell phone numbers, which are real numbers tied to real people.
With today's technology, it's easy to collect and automatically populate nearly all of one's contact information based on a single call or text from a prospect's mobile phone to an agent. Now that's using a modern technology that is remarkably efficient.
This approach gives the agent the ability to engage a prospect with texts, instantly providing this potential client with a link to a fully mobile website for any property listed on the MLS.
That is a far more efficient strategy than a broker "carpet-bombing" customers with a drip campaign that the agent didn't write and that the client will never see.
By combining a powerful lead capture advantage with all of the other great features that only a fully integrated mobile system can offer, agents will not only be able to better engage their hottest leads but also be able to turn those leads into transactions.
Randall Standard is CEO of VoicePad and a 20+ year veteran of the mobile phone industry.