Inman is interviewing independent brokers. Here's D.J. DellaSala and Lindsey Skye Maguire of Ancient City Real Estate.
Why did you think going independent happened at the right time and was the right move for you?
St. Augustine and St. Johns County are fantastic, stable markets. We have the best demographics and school district. With a rebounding market, we knew the spring of 2013 would be a great time to open our doors!
We also found that being under a corporate franchise wasn't adding to our business. No one was choosing us because of a national brand we were associated with. They chose us because they trusted us.
How old is your brokerage?
Two years old on August 1.
What was the biggest challenge you faced in getting your brokerage off the ground?
Finding a large enough space that fit the brand we wanted to launch. Also, putting together all the office furniture!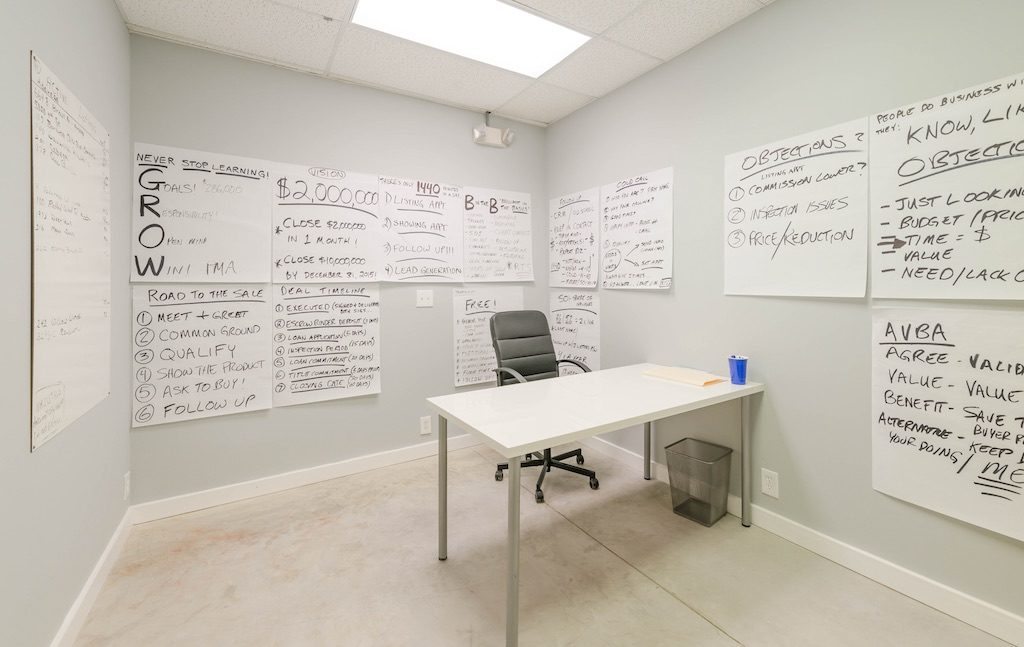 What was the easiest part of getting your brokerage off the ground?
Being decisive and organized. We knew the brand we wanted to launch, and we wanted to be the best. We wanted to have the most fun.
We knew the brand we wanted to launch and we wanted to be the best.
We knew we had the support of tons of friends and family. We knew people believed in us. The easiest part was bringing on new agents who also wanted to be a part of something a little different than everyone else.
What's your approximate agent-to-staff ratio?
Four-to-one ratio. We have a front desk receptionist, Lindsey and I, as well as a sales manager, who trains the new associates.
Why do you stay independent when there are so many great franchises to join?
We both started in corporate franchises, so we appreciate the knowledge we gathered from different brokerages and have compiled what we think were the best aspects of each one. We love the creative marketing freedom that comes with your own brand, without having to get something approved. When we have an idea, we instantly put it into motion.
When did you decide to launch your independent brokerage and why?
We are located in the nation's oldest city: St. Augustine, Florida. It's a small, historic town where innovation is not a word most people are familiar with.
We decided in the spring of 2013 to open our own brokerage. For our first space, we built out 1,800 square feet on Anastasia Island with just us two. Both having an entrepreneurial spirit, it was initially just an idea. We tossed around the thought of opening up something of our own. Doing things our way. We crunched numbers. And then we crunched them again. And again. And again. Until we just jumped in head-first.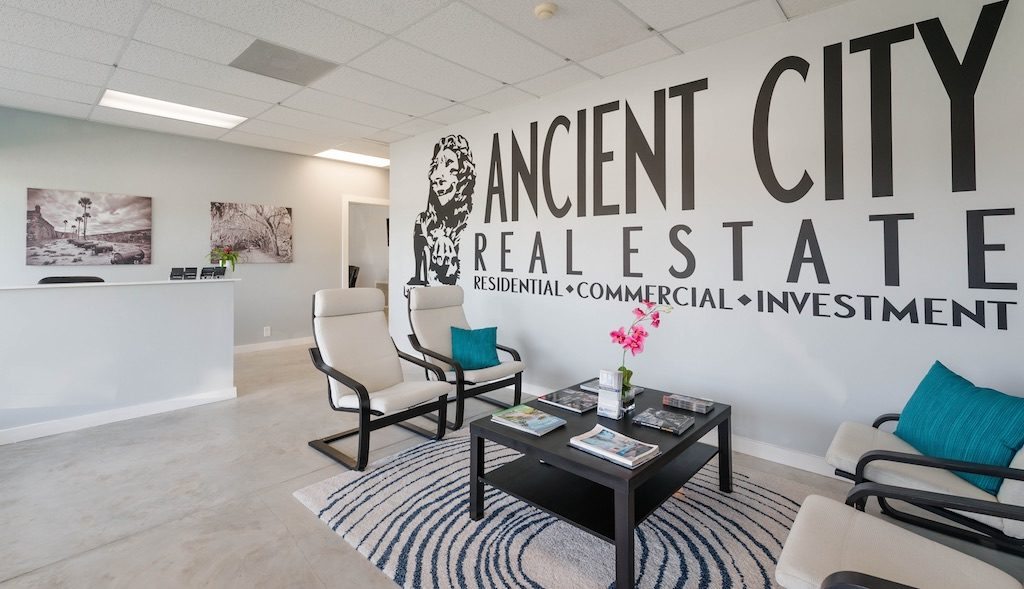 We decided to take a little bit of what we've learned from the corporate franchises that we've been in and created something completely different than what everyone is accustomed to in a small town. Something awesome. Something innovative and collaborative. We built a brand and picked a name that everyone would recognize. A name when most people meet us, they say, "Oh yeah, I've heard of them!" But it's only a couple of years old.
Our brand may only be a toddler, but it's walking and talking and has the whole town watching for the next milestone.
What factored into that decision?
We wanted to have fun and have the freedom to make our own rules. We always had people who were interested in getting their license and asking for advice. So why not open your own office?
We also knew that we wanted to expand beyond just residential sales. Opening our own brokerage allowed us to expand the services we could offer. Also, we wanted a ping pong table. And yellow interior doors.
Are you part of an independent brokerage network?
No. We are always approached, but haven't been able to choose one that we feel makes sense to us.
What's the quirkiest thing about your firm?
We have a game room/bar/lounge with a ping-pong table, air hockey, two pinball machines, a couch and flat screen TV all hidden behind a custom-built barn door.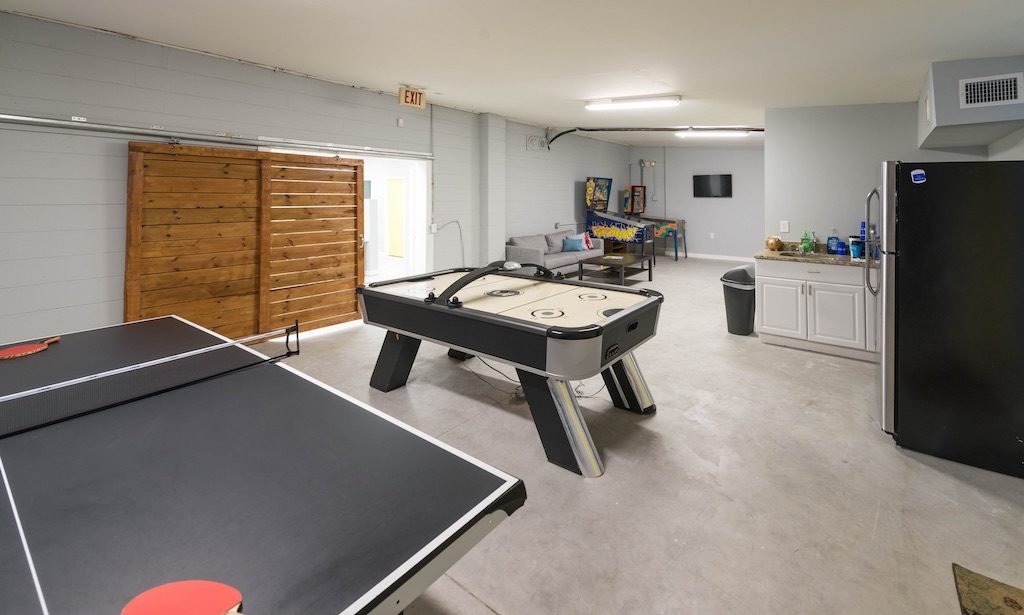 Also, Truffles is the office dog. She's a chocolate toy poodle and greets everyone with kisses at the front door.
Describe your office. Where is it located? What does it look like?
We're located in an old art gallery in a plaza right in front of the St. Augustine Lighthouse with an eclectic, modern vibe, just outside of the Historic District on Anastasia Island. It has concrete floors and bright yellow doors, with bluish-grey walls. We have all-white furniture and black-and-white canvases of old photos of St. Augustine.
What kind of floor plan do you use?
We have a very open floor plan. The new office was finished in May 2015. It is 4,000 square feet. We built three private offices, but the funniest part is that all the associates want to be in the open space with everyone else! We have a fantastic collaborative environment where everyone shares and supports each other.
How many agents and offices do you have?
We have 16 sales associates, an in-house title company, Ancient City Title, as well as Ancient City Property Management, with just one office on Anastasia Island.
How do you recruit new agents?
We have a strong social media presence and are always actively involved in local events and charities.
Where and how do you market your brokerage?
As much as we love print, we realize that online is where we can see the best return on our investment. Facebook is our favorite social media outlet in St. Augustine. Everyone uses Facebook.
Do you have office parties? What are they like?
Yes, we have parties. With good food, good drinks, and always a DJ or live band. They are fun and always standing room only.
Describe your brokerage's digital presence. Do you have a website? What publishing platform do you use? Are you active on social media? Which channels?
We have a huge digital presence. We have a fantastic main website as well as a popular following on Facebook, Twitter and Instagram.
What would you say are the biggest advantages to operating as an independent brokerage versus as a franchised firm?
Freedom. We can literally do whatever we want. We can run whatever kind of ad we want. We can be edgy. We can be fun.
What are the biggest challenges?
The biggest challenge we've faced is conveying to both new and established associates that indie brokerages can offer even better training, better coaching, and that a national brand does not mean you will get more business.
What sets your brokerage apart? What makes you different from your competition?
We've quickly learned that if you are the best, there's no competition. Clients will choose you because they like you and because they trust you. They'll choose you because of your passion for helping people.
Clients will choose you because they like you and because they trust you.
We work harder than everyone else. We answer our phones. We instantly respond to emails and text messages. Our brand is to be the best. There is no room for mediocrity. Our availability is second to none. We only bring on agents with the same fire.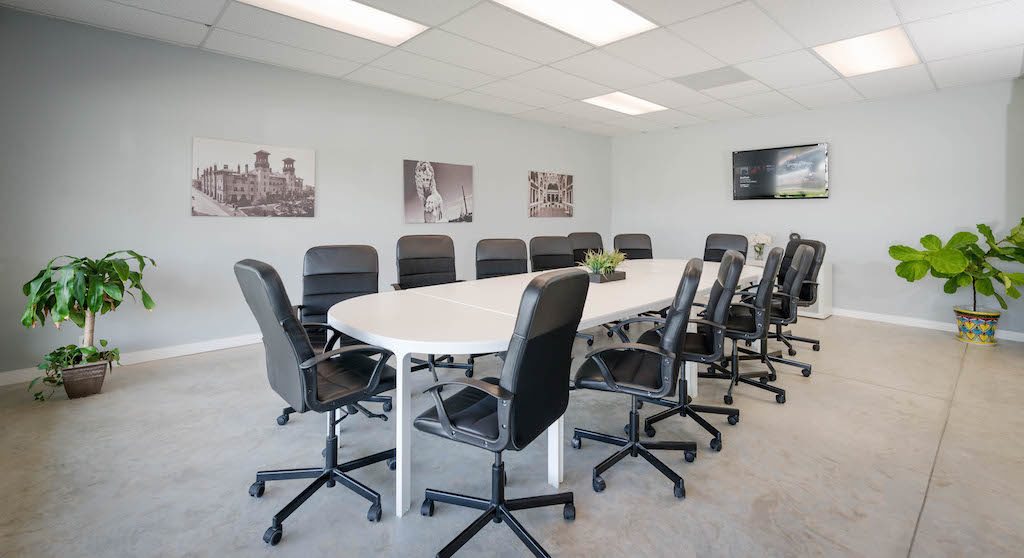 What's the biggest business improvement you made last year? What's the biggest improvement you have planned for this year?
We upgraded to 4,000 square feet, nearly double what we had our first year. We have a gigantic conference room with 14 chairs and private offices for top producers. We invested in a huge lead generating system, now marketing as an entire firm, rather than competing for leads on the typical real estate sites.
Are you an independent broker who'd like to participate in our profile series? Email amber@inman.com.