The Case-Shiller Index for September was released November 24 for the five-county San Francisco region. Paragon Real Estate Group released graphic representation of the report, which measures a three-month rolling average.
The counties represented include Marin, Contra Costa, Alameda, San Mateo and San Francisco.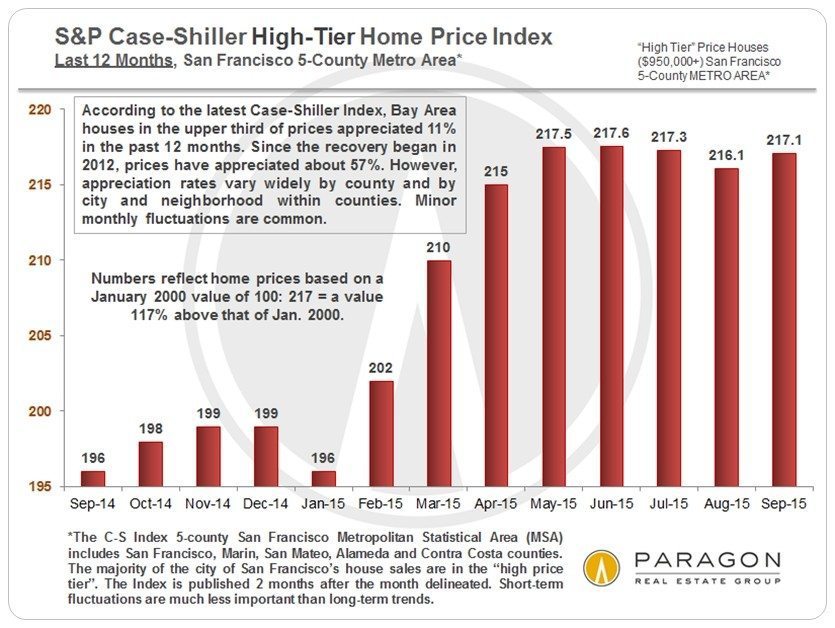 Looking at the past few years' high-end home prices, seasonality of home price appreciation has been similar for every year since 2012.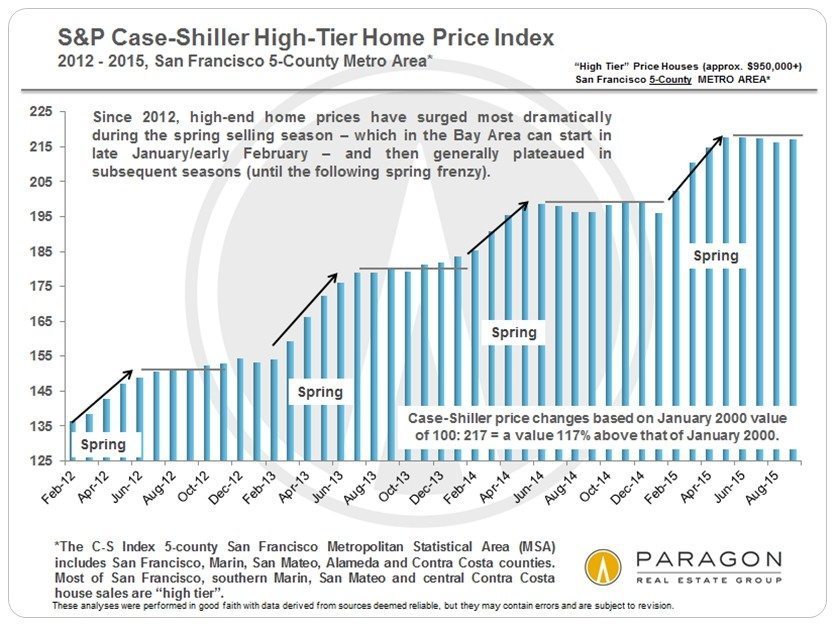 According to Paragon Real Estate Group, "The higher priced home segment led the way in 2012 recovery in Bay Area, while the lower priced segment lagged because of having to deal with the huge hangover of the distressed property crisis. That started to equalize in late 2013 and 2014, and in 2015, more affordable homes began to overtake higher priced homes in the rate of home-price appreciation (as measured against values in January 2000)."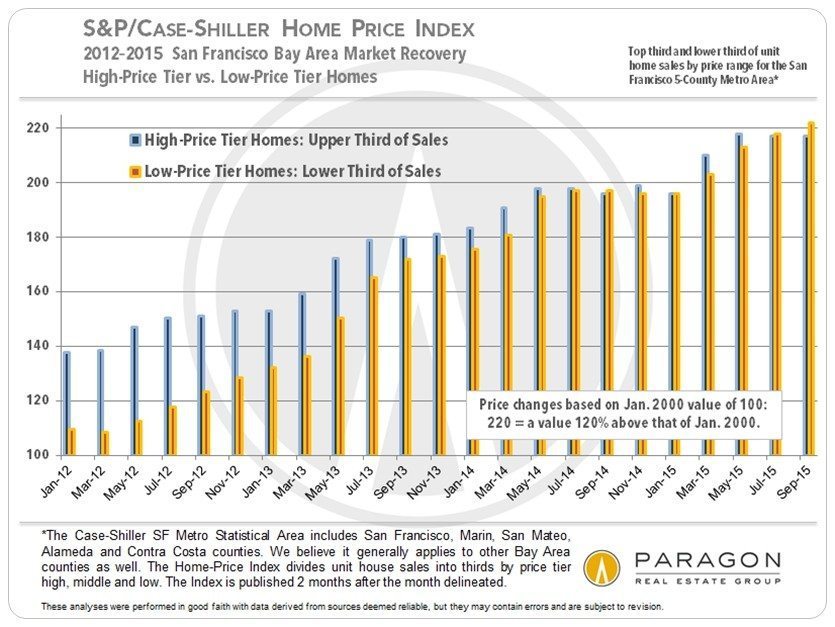 The chart below follows the high-tier homes through the dot.com bubble, housing recession and recovery until today.