Need news in a flash? Here's what's happening in your community.
Bethesda-based ROSS Management Services, a leader in multifamily property management, announced March 29 that it was recognized for the second year in a row for having a Superior Company Score in SatisFacts' 2015 National Resident Satisfaction Awards.
Long & Foster Real Estate, the largest family-owned residential real estate company in the United States,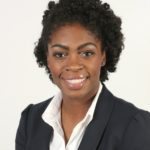 announced Brieka Gibbs will work out of its Burtonsville office.
"We are very excited and fortunate to have Brieka join our team of highly trained professionals," said Gary Hardy, manager of the Burtonsville office, in a statement. "The combination of Long & Foster and Brieka's unique skills and knowledge will no doubt provide the highest level of service to local buyers and sellers."
Got a lead on some news happening in your community? Send information to local@inman.com.