Need news in a flash? Here's what's happening in your community.
HomeServices of America, a Berkshire Hathaway affiliate, announced that Mary Lee Blaylock, senior vice president and general manager of Berkshire Hathaway HomeServices California Properties (BHHS California Properties), is the new president and chief executive officer. Former president and CEO David Cabot has been named chairman.
"Mary Lee is extraordinarily well-qualified to serve as president and CEO," said Cabot, chairman of BHHS California Properties.
"Under her leadership, coupled with our remarkable agents and management team, BHHS California Properties is poised for even greater growth and success."
Quicken Loans released its Home Price Perception Index (HPPI) and Home Value Index (HVI) April 12.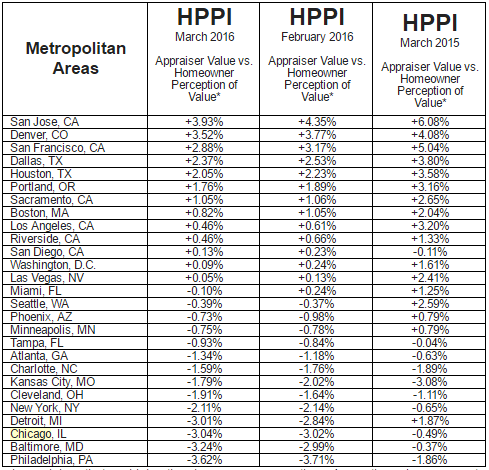 Got a lead on some news happening in your community? Send information to local@inman.com.