We'll add more market news briefs throughout the day. Check back to read the latest.

U.S. Department of Housing and Urban Development/U.S. Census Bureau's March 2016 New Residential Sales:
New single-family home sales were at a seasonally adjusted rate of 511,000.
This is 1.5 percent below the revised February 2016 rate, but 5.4 percent above the March 2015 estimate.
The median sales price was $288,000, and supply is at 5.8 months' of inventory.
Black Knight February 2016 Home Price Index:
The home price index for February 2016 was $254,000.
This is up 27.5 percent from the market's bottom.
However, it's 5 percent lower than the June 2006 peak of $267,000.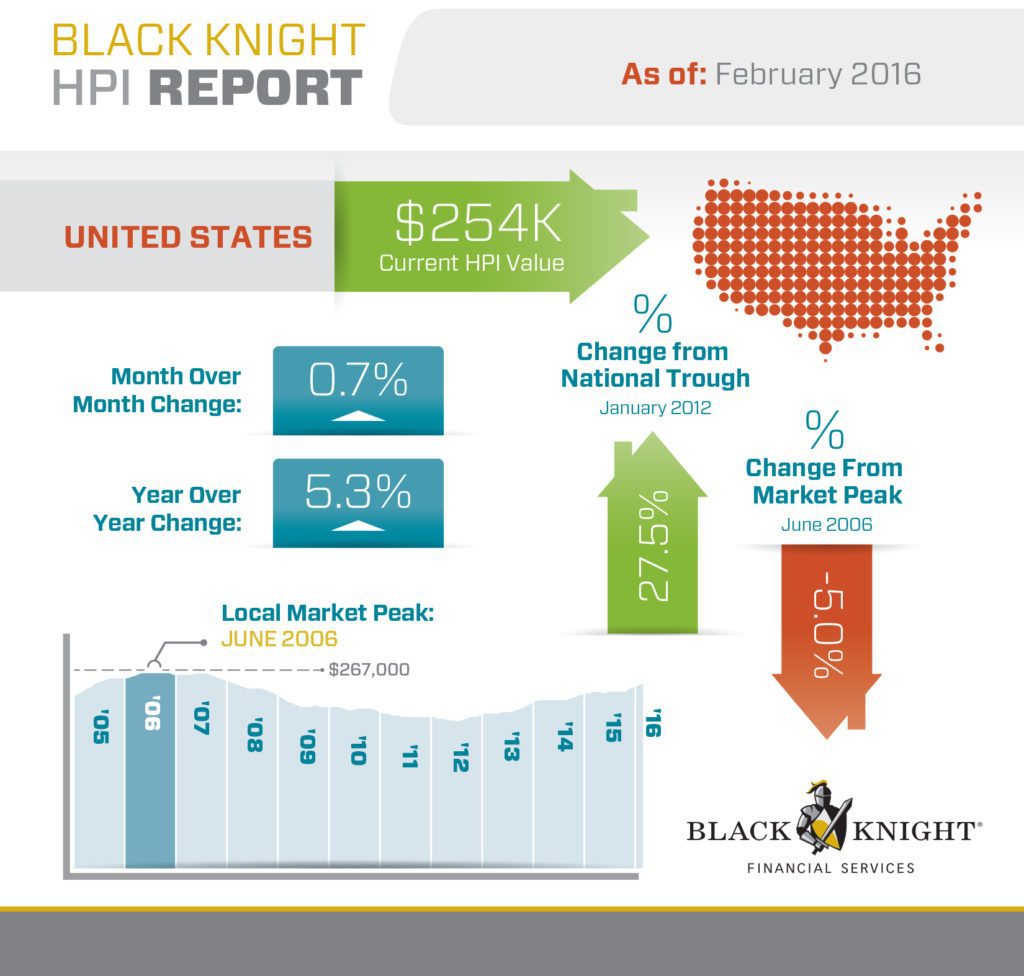 Mortgage rates:
Home equity rates:
Last week's most recent market news:
Black Knight Financial Services' "First Look" at March 2016 mortgage data:

Episode 2 - Defining Success Through Failure
"Who am I? Why am I making these decisions? I came out of all that deciding who I was." - Gary Keller
READ MORE
The national delinquency rate fell 8 percent in March to 4.08 percent.
The rate of 30-day delinquencies is at lowest level in over 15 years.
Foreclosure starts were down 14 percent from February.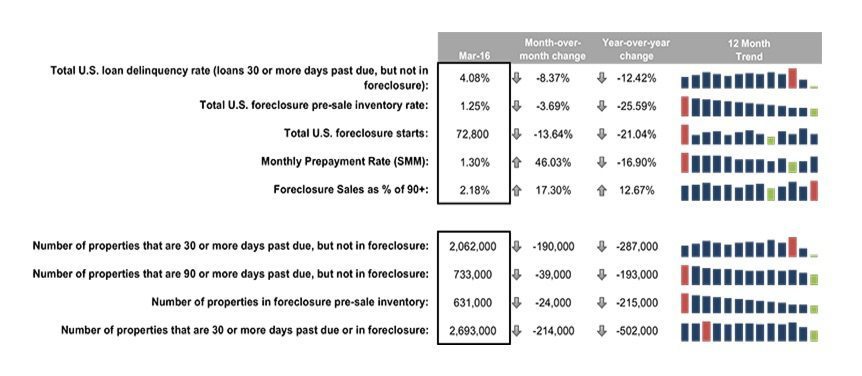 Campbell/Inside Mortgage Finance Housing Pulse Survey for March 2016:
First-time homebuyers accounted for 37.8 percent of home purchases during March, based on a three-month moving average, up from 36.7 percent in February.
The current homeowner share of purchases fell to 46.0 percent in March from 46.5 percent the previous month.  
The average time on market for non-distressed properties in March was 9.8 weeks, and the average home price on non-distressed properties was $292,200. 
Email market reports to press@inman.com.