Check Inman every day for the daily version of this market roundup.
Mortgage rates:
Home equity rates:
Thursday, April 28:
Federal Housing Finance Agency's March 2016 mortgage interest rates:
The national average contract mortgage rate for previously occupied homes by combined lenders decreased 15 basis points from February 2016 to March 2016.
The average interest rate on all mortgage loans was 3.76 percent, down from 3.89 in February.
The average loan amount was $325,000 in March, up $8,300 from $316,700 in February.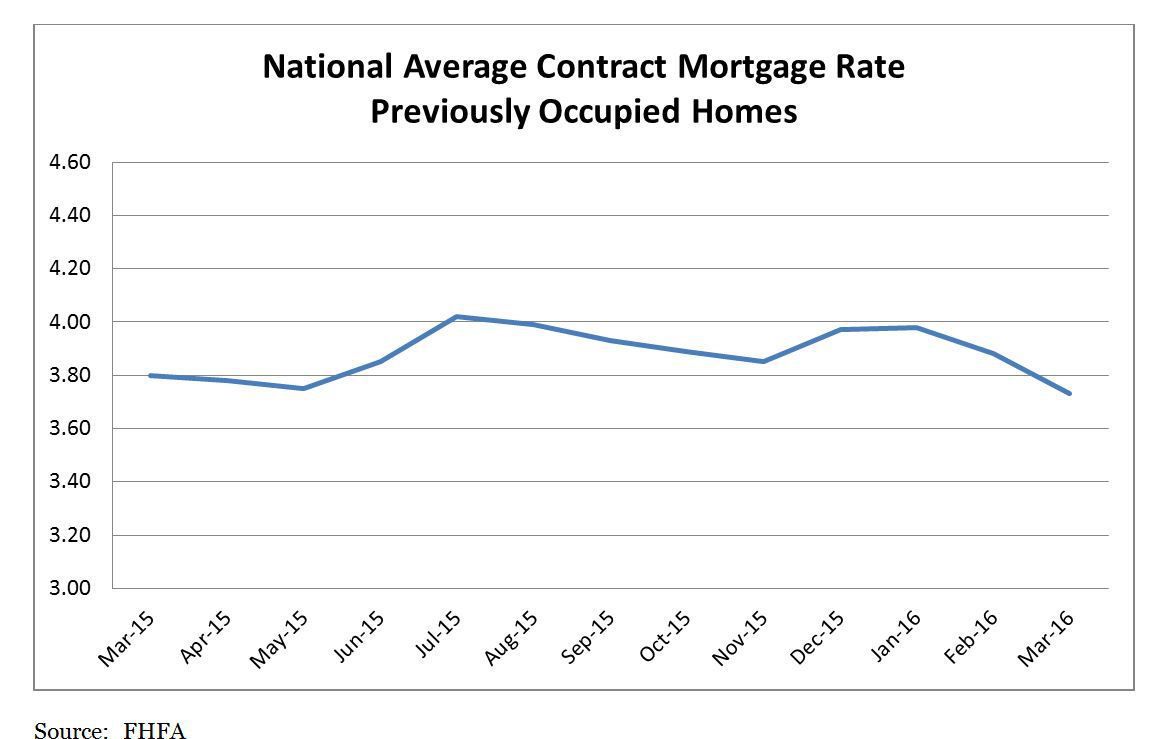 U.S. Census Bureau's Residential Vacancies and Homeownership data for Q1 2016:
National vacancy rates in the first quarter 2016 were 7.0 percent for rental housing and 1.7 percent for homeowner housing.
The rental vacancy rate of 7.0 percent was 0.1 percentage point lower than the rate in the first quarter 2015 and virtually unchanged from the rate in the fourth quarter 2015.
The homeowner vacancy rate of 1.7 percent was 0.2 percentage points lower than the rate in the first quarter 2015 and 0.2 percentage points lower than the rate in the fourth quarter 2015.


Future-proof your business using lead management strategies
Handle your growing lead database more effectively as homebuyers take more time to shop for real estate during this market shift
READ MORE
Wednesday, April 27:
Mortgage Bankers Association's Weekly Applications Survey:
Mortgage applications decreased 4.1 percent week-over-week for the week ending April 22, 2016.
The refinance share of

mortgage

activity decreased to 54.4 percent of total applications from 55.4 percent the previous week.
The average contract interest rate for 30-year fixed-rate

mortgages

with conforming loan balances ($417,000 or less) increased to 3.85 percent from 3.83 percent, with points increasing to 0.35 from  0.32 (including the origination fee) for 80 percent loan-to-value ratio (LTV) loans.
Tuesday, April 26:
S&P/Case-Shiller Home Price Index for February 2016:
The index rose 5.3 percent year-over-year in February 2016.
Before seasonal adjustment, the index rose 0.2 percent month-over-month in February.
The 10-City Composite increased 4.6 percent year-over-year in February.
Money Anxiety Index from March 2016:
The Money Anxiety Index increased by 1.3 index points to 64.0 in March 2016.
This indicates a higher level of financial stress and anxiety.
The increase was attributed to new home sales falling 1.5 percent in March, the third consecutive monthly drop.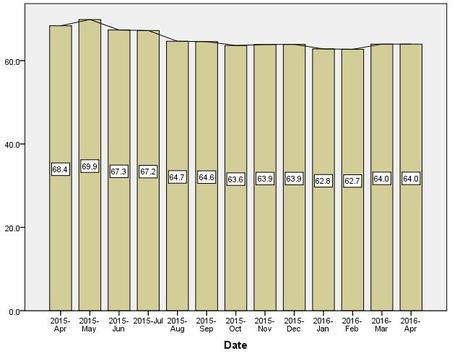 Monday, April 25:
U.S. Department of Housing and Urban Development/U.S. Census Bureau's March 2016 New Residential Sales:
New single-family home sales were at a seasonally adjusted rate of 511,000.
This is 1.5 percent below the revised February 2016 rate, but 5.4 percent above the March 2015 estimate.
The median sales price was $288,000, and supply is at 5.8 months' of inventory.
Black Knight February 2016 Home Price Index:
The home price index for February 2016 was $254,000.
This is up 27.5 percent from the market's bottom.
However, it's 5 percent lower than the June 2006 peak of $267,000.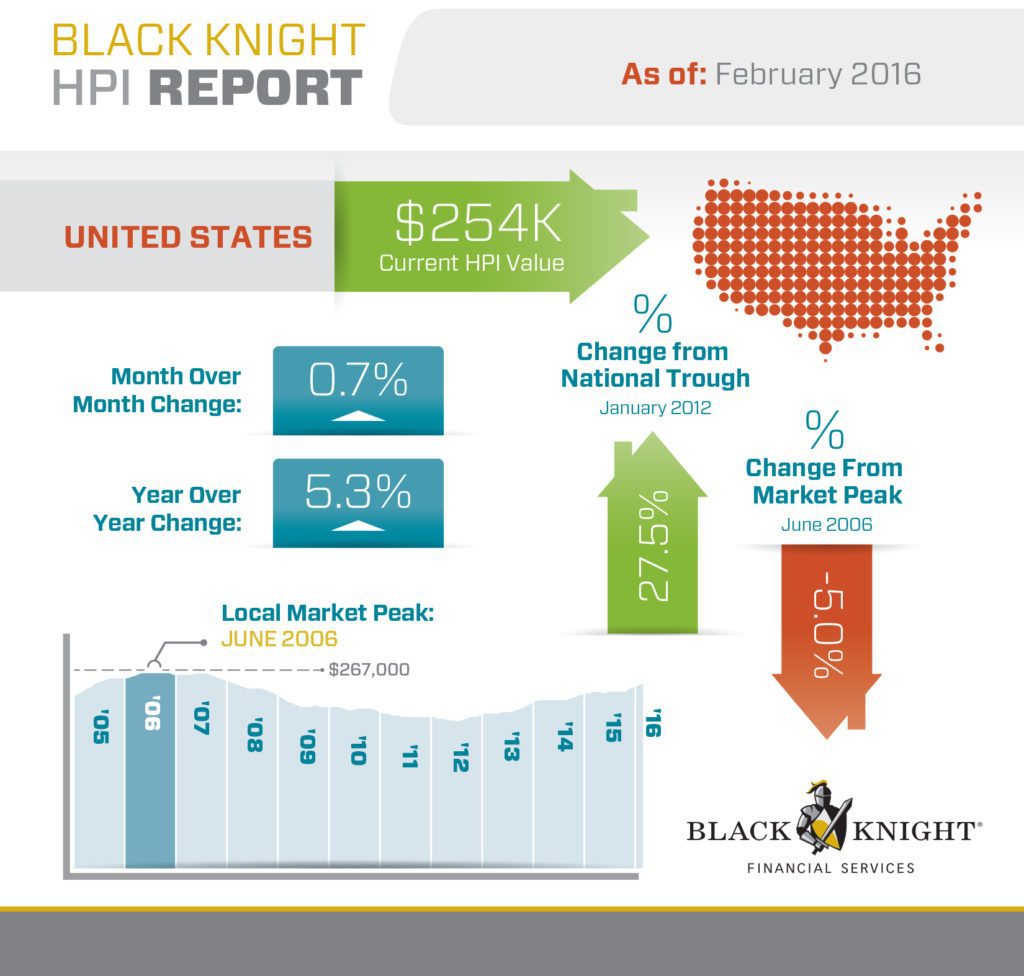 Email market news to press@inman.com.