We'll add more market news briefs throughout the day. Check back to read the latest.

U.S. Census Bureau's construction spending for March 2016:
Construction spending during March 2016 was estimated at a seasonally adjusted annual rate of $1,137.5 billion.
This is 0.3 percent above the revised February estimate of $1,133.6 billion.
The March figure is 8.0 percent above the March 2015 estimate of $1,052.9 billion.
Black Knight March 2016 Mortgage Monitor Report:
Mortgage delinquencies fell by 8 percent in March, with the national rate hitting 4.08 percent.
Prepayment speeds jumped 46 percent from February, hitting their highest point since June 2015.
Total non-current inventory (loans 30 or more days past due or in foreclosure) has fallen over half a million loans from last year and is now below 2.7 million.

Ten-X Residential Real Estate Nowcast for April 2016:
Existing home sales will fall between seasonally adjusted rates of 5.3 and 5.7 million.
This would be a 3.6 increase from March.
It would also indicate a 7.4 percent year-over-year gain.
Mortgage rates:
Home equity rates:
Last week's most recent market news:
Federal Housing Finance Agency's March 2016 mortgage interest rates:

Future-proof your business using lead management strategies
Handle your growing lead database more effectively as homebuyers take more time to shop for real estate during this market shift
READ MORE
The national average contract mortgage rate for previously occupied homes by combined lenders decreased 15 basis points from February 2016 to March 2016.
The average interest rate on all mortgage loans was 3.76 percent, down from 3.89 in February.
The average loan amount was $325,000 in March, up $8,300 from $316,700 in February.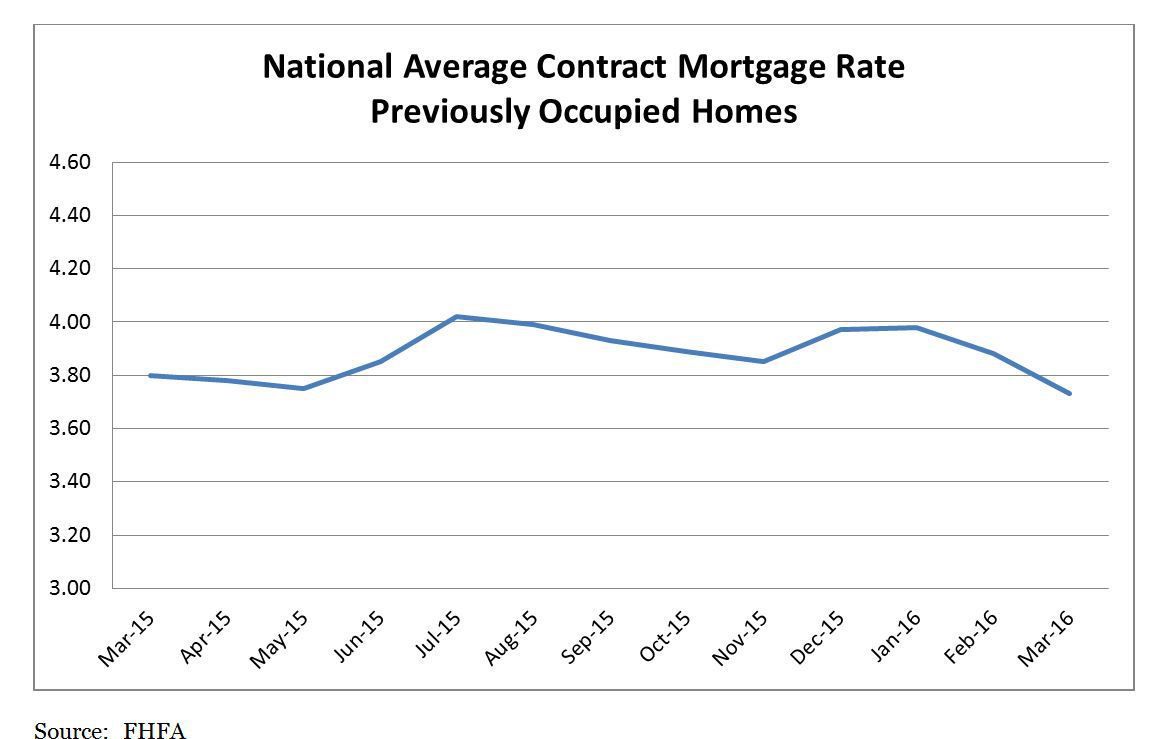 U.S. Census Bureau's Residential Vacancies and Homeownership data for Q1 2016:
National vacancy rates in the first quarter 2016 were 7.0 percent for rental housing and 1.7 percent for homeowner housing.
The rental vacancy rate of 7.0 percent was 0.1 percentage point lower than the rate in the first quarter 2015 and virtually unchanged from the rate in the fourth quarter 2015.
The homeowner vacancy rate of 1.7 percent was 0.2 percentage points lower than the rate in the first quarter 2015 and 0.2 percentage points lower than the rate in the fourth quarter 2015.

Email market reports to press@inman.com.