Check Inman every day for the daily version of this market roundup.
Mortgage rates:
Home equity rates:
Thursday, June 9:
CoreLogic Home Equity Report for Q1 2016:
268,000 residential properties regained equity in Q1 2016.
The aggregate value of homes in negative equity was $299.5 billion.
8.0 percent of mortgaged homes were in negative equity.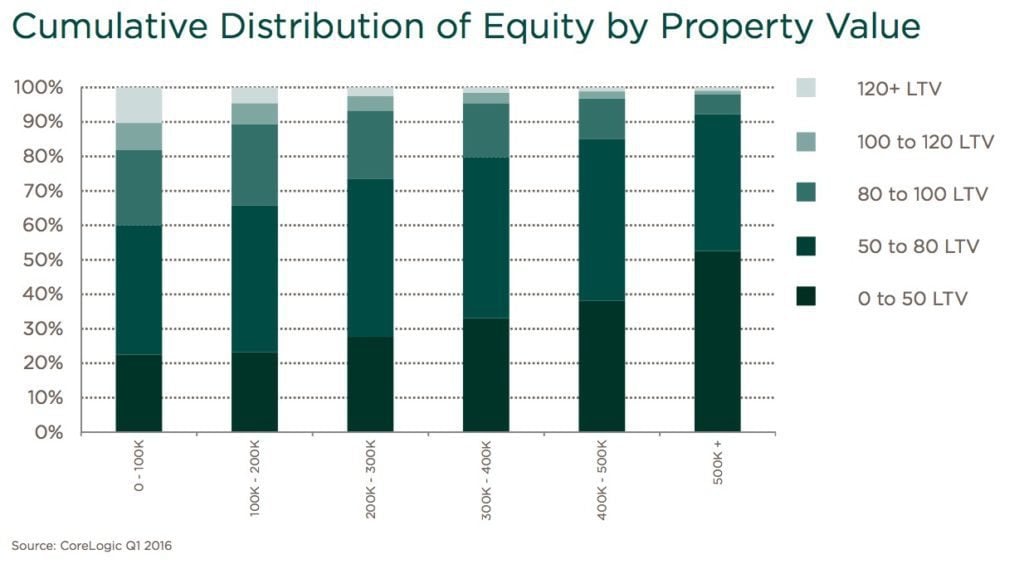 Freddie Mac's Primary Mortgage Market Rate:
The 30-year fixed-rate mortgage (FRM) rate fell to 3.6 percent from 3.66 percent.
A year ago, the 30-year FRM was 4.04 percent.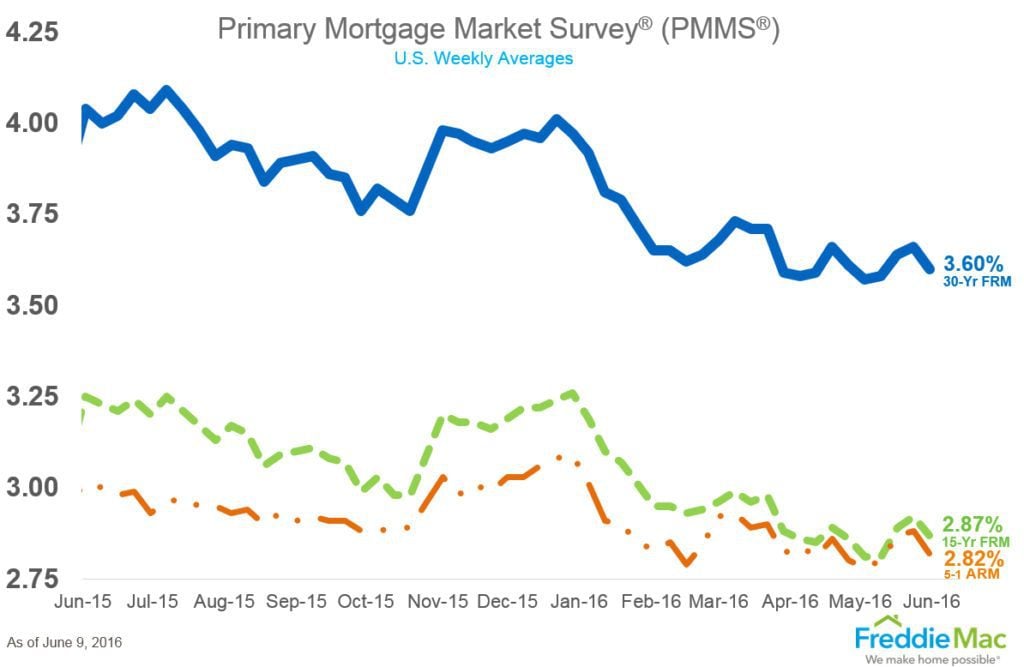 The top 3 trends homebuyers want this season
Sellers and their agents should consider these updates to stay competitive
READ MORE
Wednesday, June 8:
Mortgage Bankers Association's Weekly Applications Survey:
Mortgage applications increased 9.3 percent week-over-week.
The refinance share of mortgage activity decreased to 53.8 percent of total applications from 54.3 percent the previous week.
The average contract interest rate for 30-year fixed-rate mortgages with conforming loan balances decreased to 3.83 percent from 3.85 percent, with points decreasing to 0.33 from 0.36 (including the origination fee).
Tuesday, June 7:
CoreLogic Home Price Index for April 2016:
Home prices nationwide increased 6.2 percent year-over-year in April 2016.
Prices increased 1.8 percent month-over-month.
The CoreLogic HPI Forecast indicates that home prices will increase by 5.3 percent on a year-over-year basis from April 2016 to April 2017, and 0.9 percent month-over-month.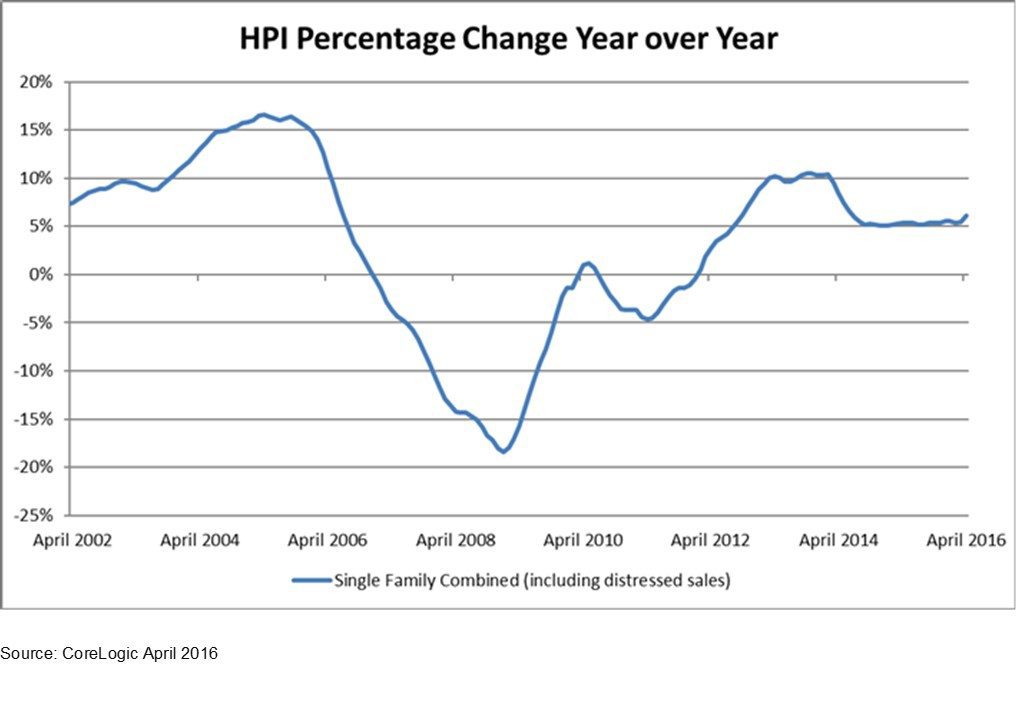 Fannie Mae's Home Purchase Sentiment Index (HPSI) for May 2016:
The HPSI increased 1.6 points to 85.3 in May.
This is a new all-time survey high.
The net share of consumers who expect that home prices will go up over the next 12 months rose 5 percentage points, followed by a 3 percentage point increase in the net share of consumers who expect mortgage interest rates to go down over the next 12 months.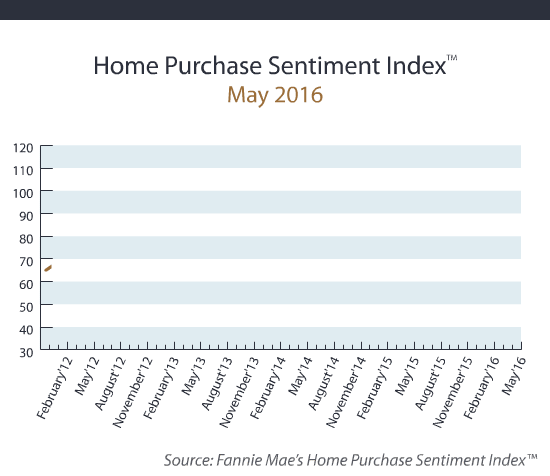 Monday, June 6:
Black Knight Financial Services monthly mortgage performance data for April 2016:
April's national delinquency rate was up 3.77 percent from March.
The April delinquency rate was still more than 10 percent below the April 2015 level.
At 58,700, April's foreclosure starts were the lowest monthly volume since April 2005.

Email market news to press@inman.com.