Need news in a flash? Here's what's happening in your community
Using cost-of-living data curated by CareerTrends, Graphiq ranked the most affordable and most expensive large metro areas in the nation for two-children families in two separate lists. Ranking no. 5 on the affordable list, Houston-Baytown-Sugar Land wasn't the only Texas community to rank as one of the most affordable large metros. Dallas ranked no. 7 on the list, and San Antonio ranked even more affordable than Houston, at no. 3 on the list.
Houston saw a significant decline in cash sales from year-over-year in April, according to a CoreLogic report. Houston cash sales totaled 29 percent in April 2016, down 4.8 percent from 2015
To help determine which metros are most likely for homebuyers and renters to bunk up in a room, Trulia released a new report, titled the "Bunk Bed Generation." Ranking just below Chicago is Houston and Dallas. According to the report, 11.1 percent of Houston residents have to share a tight space, and 28.8 percent of renters are in a tight squeeze.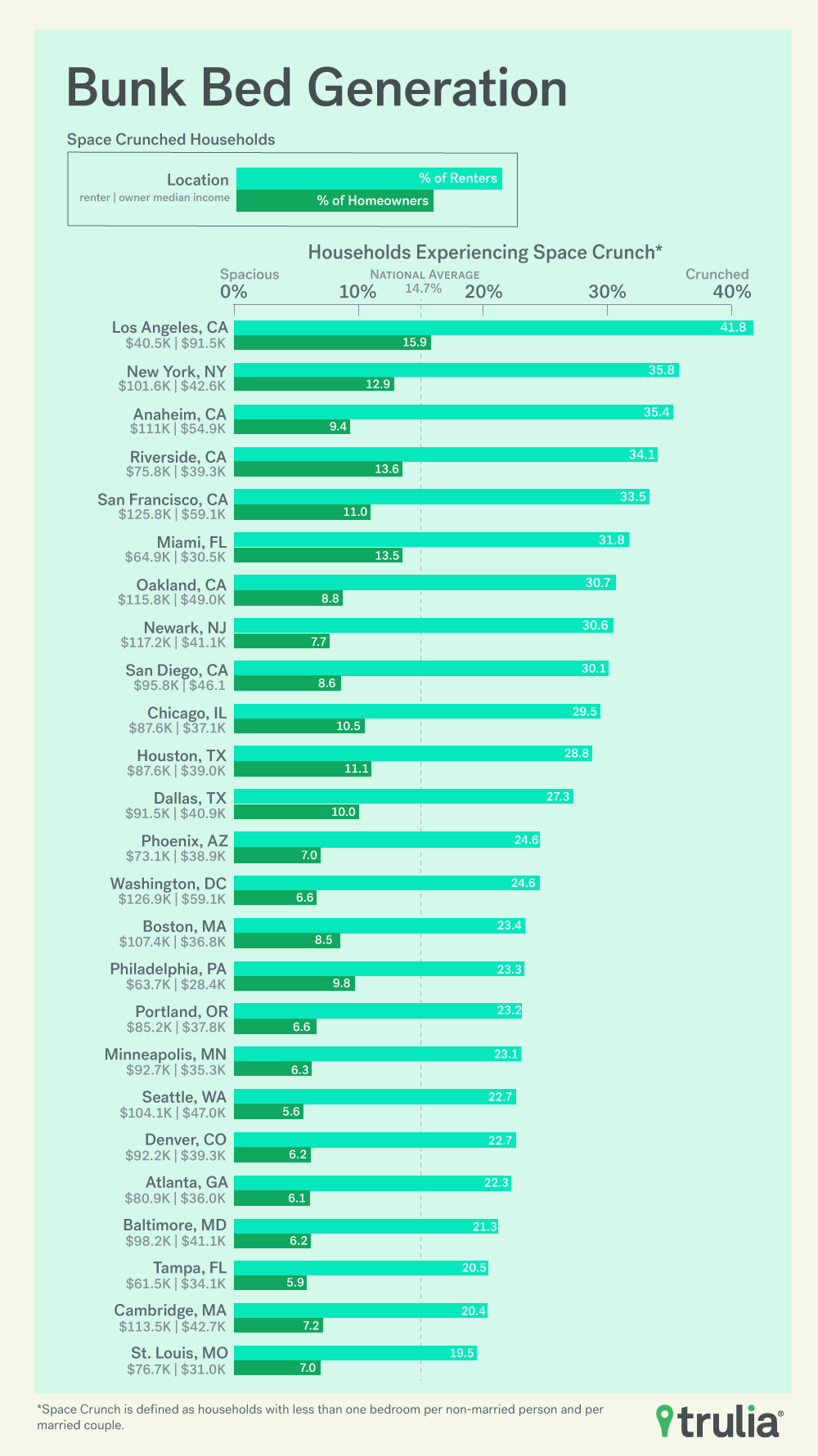 Got a lead on some news happening in your community? Send information to local@inman.com.