Need news in a flash? Here's what's happening in your community.
Home values in ZIP code 33177 (Quail Heights, Richmond West and South Miami Heights) are expected to continue rising through next year, according to Weiss Analytics.
Samantha DeBianchi of DeBianchi Real Estate in Miami shares three tips to help new real estate agents become a neighborhood expert in a new area.
As of June 2016, Florida's foreclosure inventory was at 1.8 percent, and its serious delinquency rate was 4.3 percent, both of which are higher than national averages, according to CoreLogic. With 59,749 completed foreclosures in Florida from June 2015 to June 2016 — the most among judicial states and upwards of 35,000 more than no. 2  Ohio — the state saw a 36.6 percent drop in foreclosure inventory.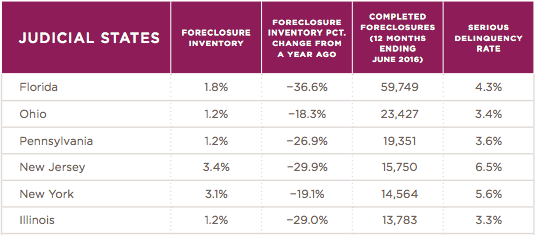 Got a lead on some news happening in your community? Send information to local@inman.com.