Apartment List recently released its rent report for Washington D.C., finding rents increased by 1.1 percent from June to July, continuing a steady upward growth.
More and more expensive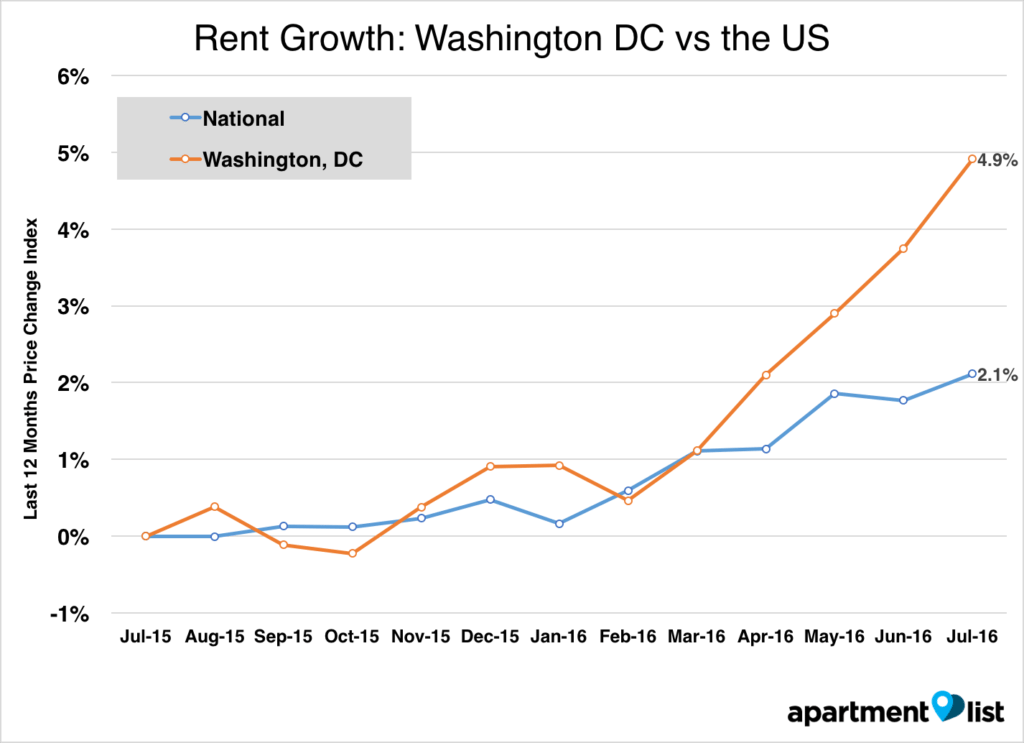 D.C. rents increased by 4.9 percent year-over-year in July, compared to the national rent growth rate of 2.1 percent. Two-bedroom apartments in D.C. rented for a median price of $3,140 per month, while one-bedrooms went for $2,220. Rents here have been on an upward climb since early 2016.
Most expensive neighborhood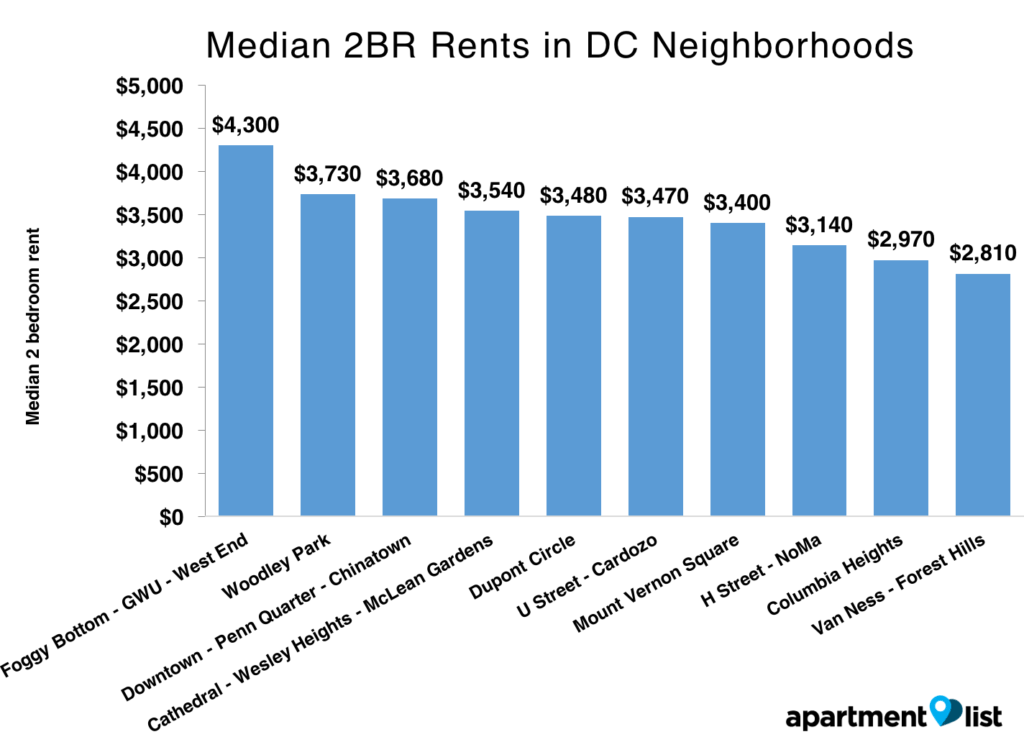 Foggy Bottom-GWU-West End continued to be D.C.'s most expensive neighborhood for renters. Two-bedrooms here rented for $4,300 per month in July, while one-bedrooms went for $2,480.

The single most important ingredient for leads
Leads need the one thing they're not getting -- until now
READ MORE
Mount Vernon rents increasing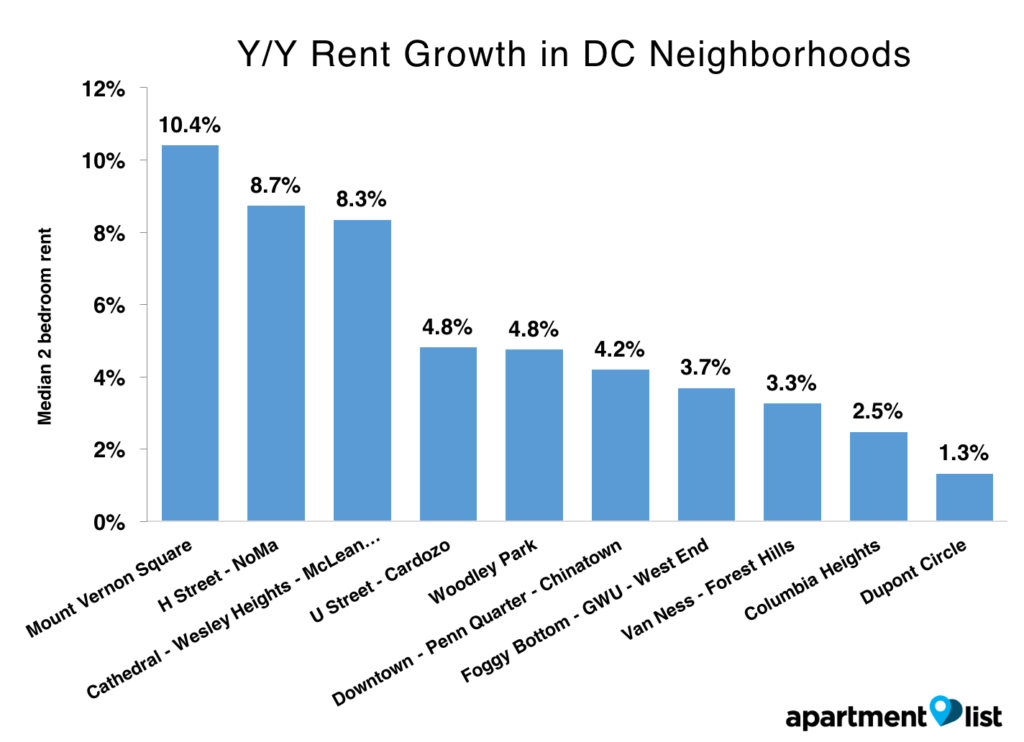 Mount Vernon Square rents increased the most year-over-year in July, at a whopping 10.4 percent. Rents here were at $3,400 per month for a two-bedroom in July and $2,450 for a one-bedroom. Cathedral-Wesley Heights-McLean Gardens experienced the largest rent increase over June. Rents here were at $3,540 for a two-bedroom and $2,020 for a one-bedroom.
For methodology and data for other neighborhoods in Washington DC, see Apartment List's full report.
Yuki Graviet Knapp is a Content Marketing Associate with the Growth Team at Apartment List and is a resident of the Bay Area.