We'll add more market news briefs throughout the day. Check back to read the latest.
U.S. Census Bureau's July 2016 Construction Spending:
Total construction spending in July was estimated at a seasonally adjusted annual rate of $1.15 trillion.
Residential construction was at a seasonally adjusted rate of $445.5 billion in July.
This is 0.3 percent above the revised June estimate ($444.0 billion).
Zillow Housing Confidence Index for July 2016:
Less than 65 percent of homeowners surveyed said now is a good time to buy.
Just 38 percent of renters surveyed said now is a good time to buy a home.
Out of every 10 homeowners surveyed, seven said now is a good time to sell a home.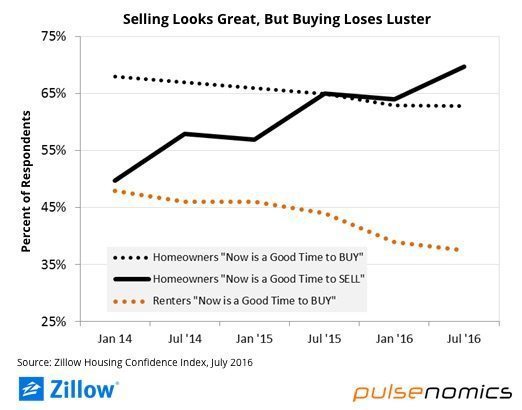 Freddie Mac's Primary Mortgage Market Survey:
The rates for 30-year fixed-rate mortgages were an average 3.46 percent with an average 0.5 point for the week ending September 1, 2016.
Last week, the rate averaged 3.43 percent.
A year ago, the rate averaged 3.89 percent.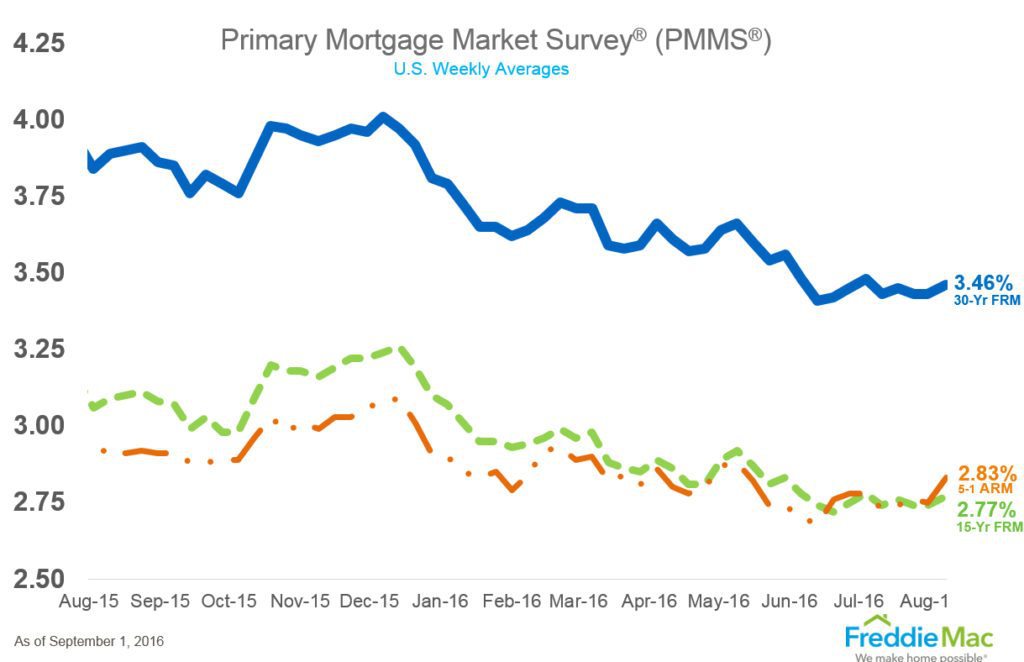 Mortgage rates:
Home equity rates:
Most recent market news:
National Association of Realtors Pending Home Sales for July 2016:

Episode 2 - Defining Success Through Failure
"Who am I? Why am I making these decisions? I came out of all that deciding who I was." - Gary Keller
READ MORE
The index rose 1.3 percent to 111.3 in July from a downwardly revised 109.9 in June.
This represents 1.4 percent growth year-over-year. (July 2015's reading was 109.8.)
All the major regions saw a slight increase in pending home sales, save the Midwest.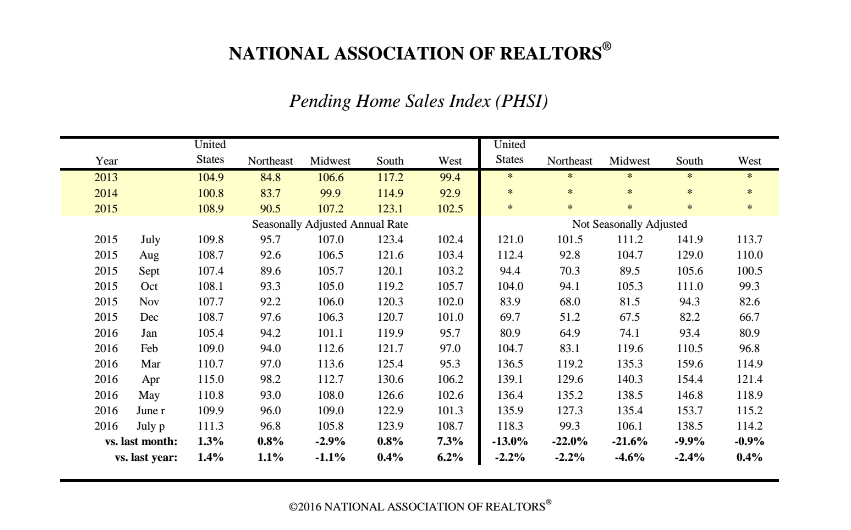 Ten-X Residential Real Estate 'Nowcast' for August 2016:
The "Nowcast" projects existing home sales to stabilize in August.
The "Nowcast" predicts existing home sales to fall between seasonally adjusted annual rates of 5.35 and 5.71 million.
This is a 2.5 percent increase from July and a 4.1 year-over-year increase.
First American Financial Corporation's July 2016 Loan Application Defect Index:
The First American Loan Application Defect Index decreased 2.8 percent in July as compared with June.
The index decreased 16.7 percent as compared with July 2015.
The index is down 31.4 percent from the high point of risk in October 2013.
Freddie Mac's Multi-Indicator Market Index (MiMi) for June 2016:
This month, the MiMi was 85.0.
This is up 0.08 percent month-over-month.
Year-over-year, the MiMi is up 5.76 percent.
Email market reports to press@inman.com.