While some employees are on their boss' naughty list, it's obvious that the employees at Keller Williams' headquarters have been especially nice this year.
This morning, KW executives surprised their team of 245 employees with more than $5.6 million in profit-share checks as a way to say "thanks" for a year of robust and solid growth.
"Our team has worked really hard to help our company set all-time monthly records every single month this year. We're a private company, so Profit Share comes directly out of our owners' profits," said CEO Chris Heller in a statement.
"And our owners are so appreciative of everything our team has accomplished that they want to thank our people in a big, truly life-changing way."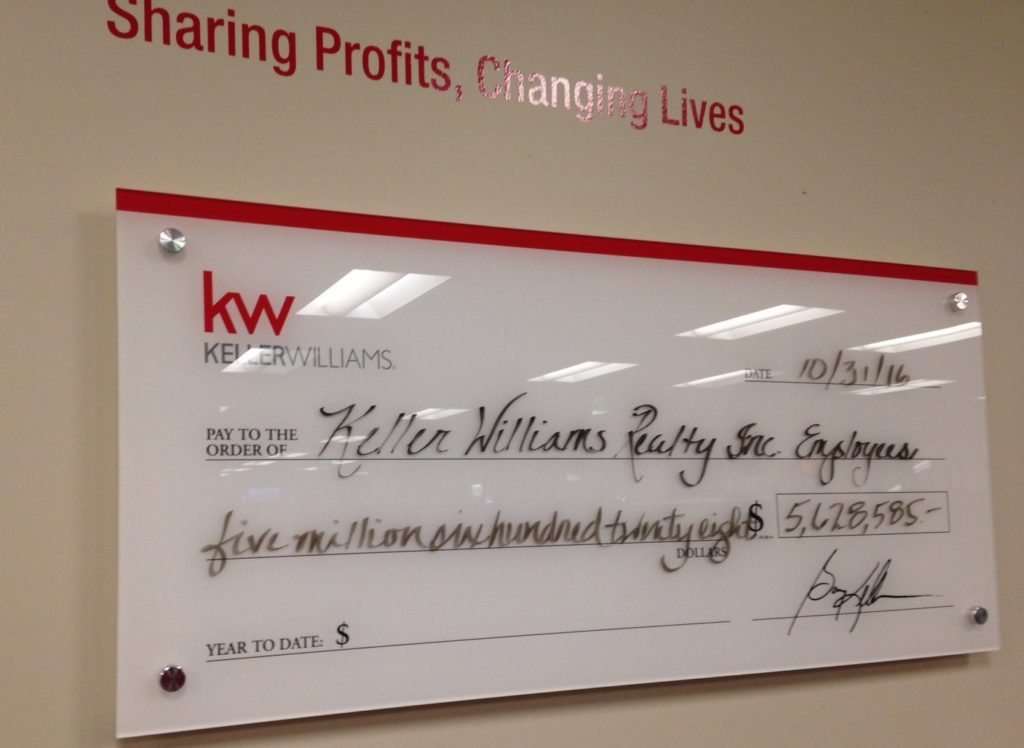 Specifically, the team will receive $5,628,585.13 — a whopping 48 percent increase from last year's check that totaled $3.77 million. Furthermore, since November, the company has distributed $143.1 million in profit shares to their employees across the globe.
For salaried employees, the average profit share check will amount to 35 percent to 37 percent of their base salary. That comes out to a check of at least $12,600 for an employee making $36,000.
"The reaction all throughout our offices were big 'Kool Aid' smiles and hugs from leaders as the live profit-share checks were issued on a one-on-one basis to all 245 of our team members in our headquarters office in Austin, Texas," said KW spokesperson Darryl Frost about the event.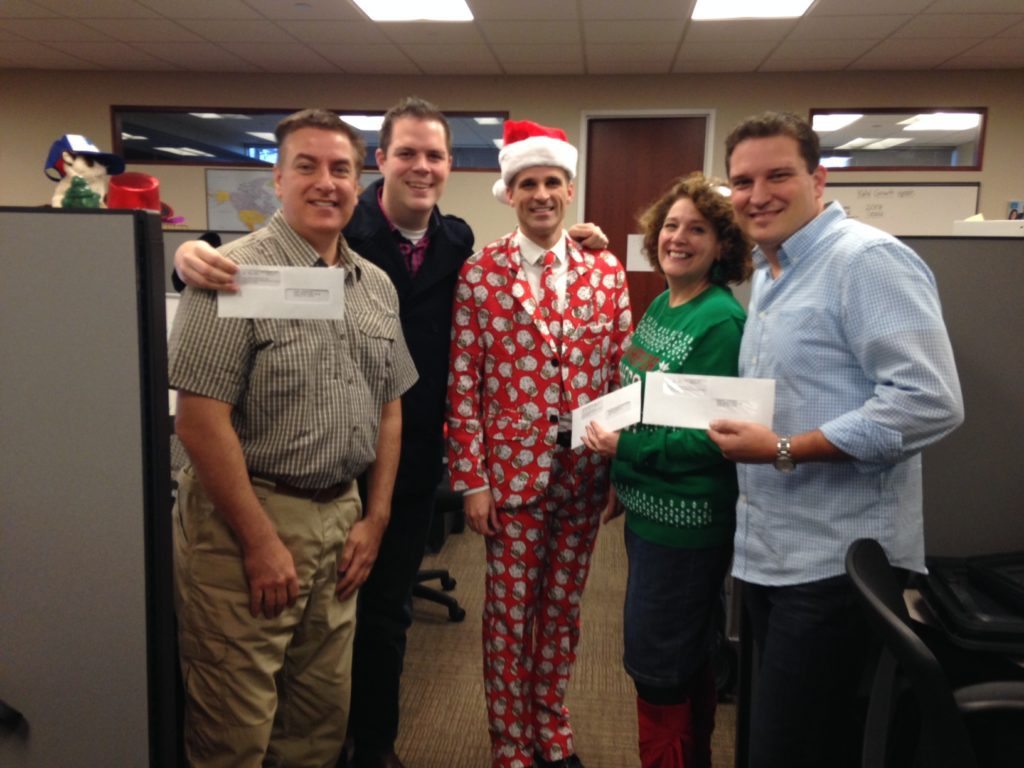 KW Co-Founder and Chairman Gary Keller and early company leaders said they created the profit share program "to ensure the goals of the company's owners and agents remain permanently aligned."
"When Gary Keller started this company, he understood that the higher law of business is to give back to those who help you succeed. And when you're part of a team, you're part of a team," said KW President John Davis.
"We're so honored to get to lead with such a talented group of people to help our 150,000 agents fund their lives and create opportunities for their families."