We'll add more market news briefs throughout the day. Check back to read the latest.
Mortgage Bankers Association's Weekly Applications Survey:
Mortgage applications increased 2.5 percent from one week earlier for the week ending December 16, 2016.
The refinance share of mortgage activity increased to 57.9 percent of total applications from 57.2 percent the previous week.
The average contract interest rate for 30-year fixed-rate mortgages increased to its highest level since May 2014, 4.41 percent, from 4.28 percent.
National Association of Realtors Existing-Home Sales for November 2016:
Total existing-home sales rose 0.7 percent to a seasonally adjusted annual rate of 5.61 million in November.
This is up from a downwardly revised 5.57 million in October.
November's sales pace is now the highest since February 2007 (5.79 million) and is 15.4 percent higher than a year ago (4.86 million)

.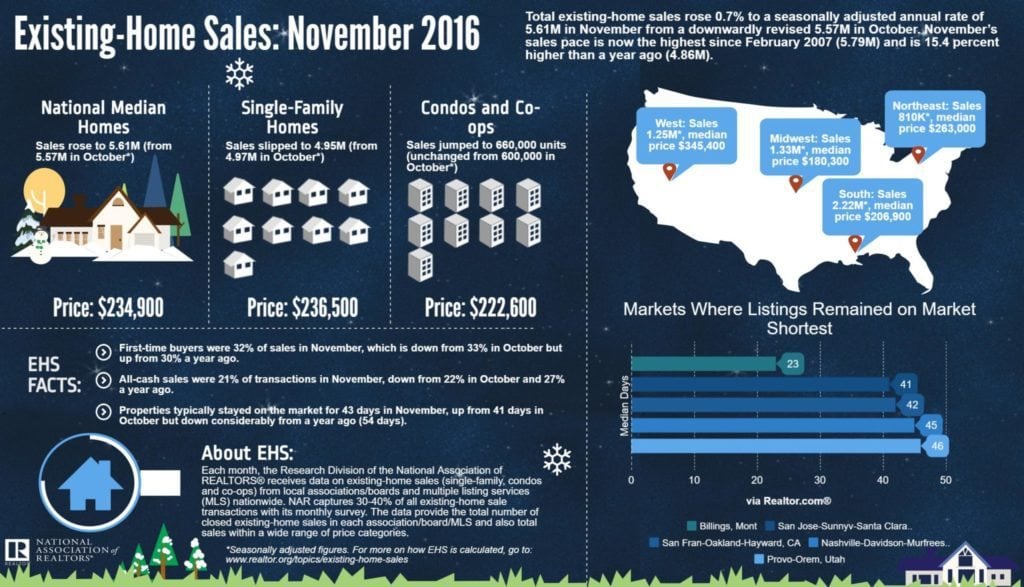 First American Real Estate Sentiment Index for Q4 2016:
Overall confidence for transaction volume growth over the next 12 months declined 11.8 percent from Q3 2016.
Confidence for transaction volume growth also fell 3.8 percent compared with a year ago.
Confidence for growth in purchase transaction volume over the next 12 months remains positive, but declined 8 percent from last quarter and fell 8.8 percent compared with a year ago.
Mortgage rates:
Home equity rates:
Most recent market news:
CoreLogic Housing Credit Index for Q3 2016:

The top 3 trends homebuyers want this season
Sellers and their agents should consider these updates to stay competitive
READ MORE
The average credit score for the lowest 1 percent of homebuyers was between 622 and 624.
The average credit score on purchase money loans in Q3 was 739.
The share of home purchases with loan-to-value of 95 percent or higher was 43 percent, down from 47 percent in Q3 2015.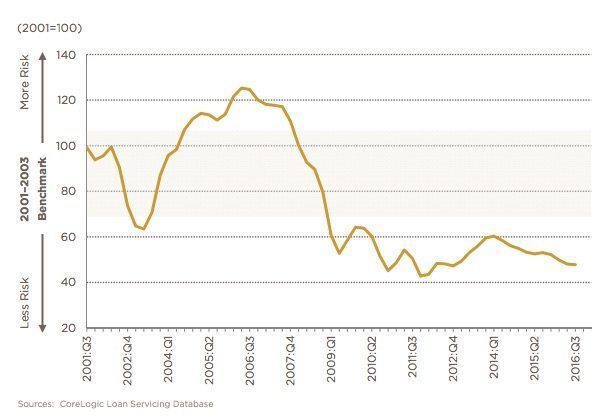 Email market reports to press@inman.com.