Some properties are worth more to developers than they are to run-of-the-mill homebuyers.
That's the idea behind new property value estimates from CityBldr.
The company's automated valuation model (AVM) estimates a property's full value by factoring in potential uses of the property that are typically overlooked by other AVMs, CityBldr says.
The goal is to help everyday homeowners understand "how to extract the most value out of properties suitable for development," the company said in a press release.
CityBldr's website says its estimates can be "up to 89 percent more than leading market valuations."
"By evaluating all factors related to the best and highest use of properties, we've engineered a more holistic valuation method," said CityBldr CEO Bryan Copley in a statement. "In many cases this new value will result in a substantially higher sale price for the property owner."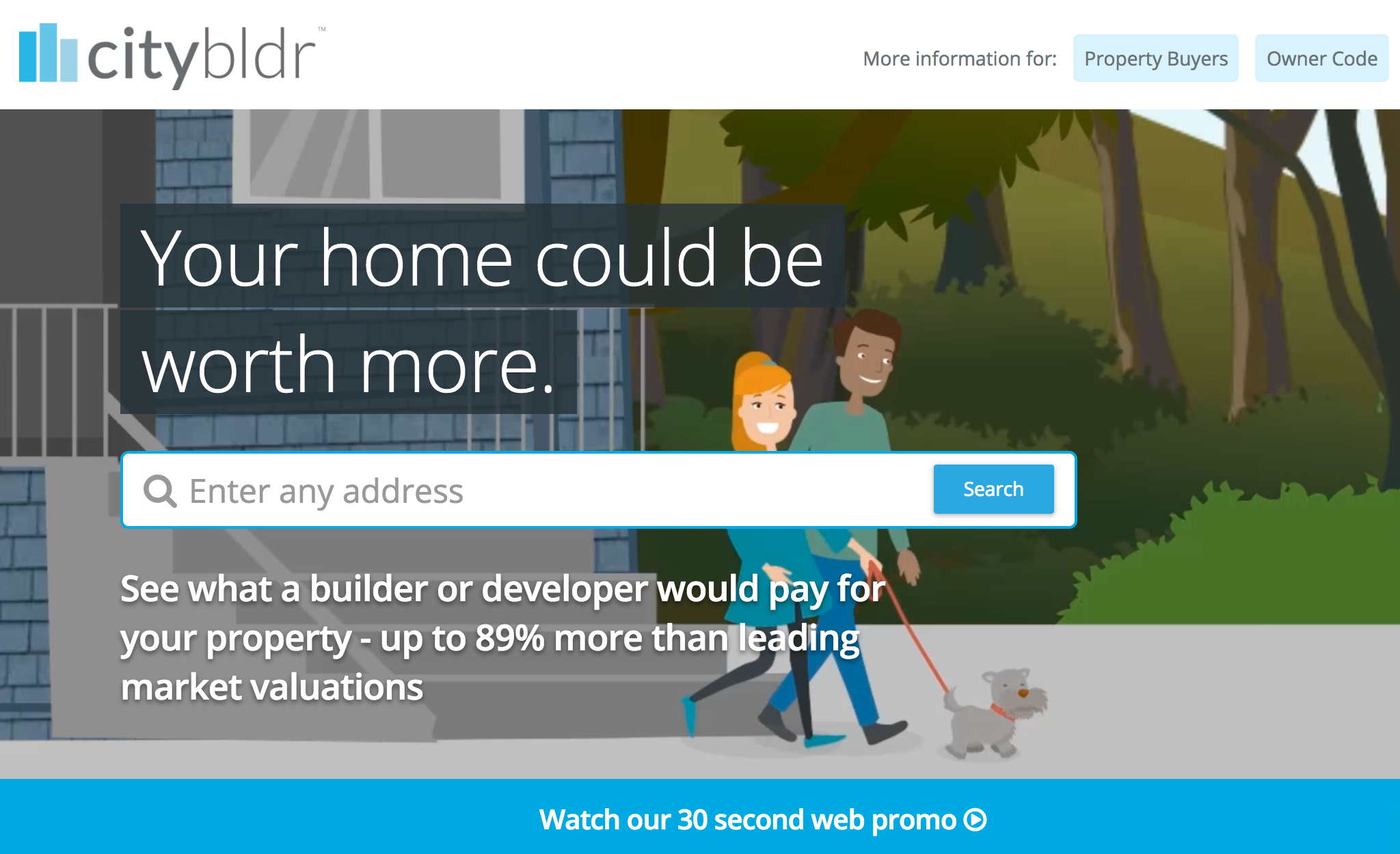 The AVM capitalizes on growing demand from developers for properties that can be converted into housing that's more amenable to millennials, who place a premium on walkable neighborhoods and access to amenities, CityBldr said.
"Because of this unprecedented change in housing demand, developers and builders are scouring cities for urban infill development sites, changing the valuations of those properties," the company said.
CityBldr originally only offered its AVM to "select property" owners, builders and developers but has now opened it up to the public.
CityBldr also allows homeowners to promote their properties to developers. Its website says, "When you're ready, CityBldr will promote your property to over 300 interested builders and developers, the people who will pay the best price."