Check Inman every day for the daily version of this market roundup.
Mortgage rates:
Day-by-day market activity:
Friday, June 23
Mortgage Rates Continue to Hold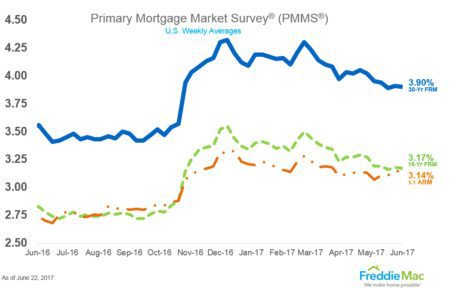 30-year fixed-rate mortgage (FRM) averaged 3.9 percent with an average 0.5 point for the week ending June 22, 2017, down from last week when it averaged 3.91 percent. A year ago at this time, the 30-year FRM averaged 3.56 percent.
15-year FRMthis week averaged 3.17 percent with an average 0.5 point, down from last week when it averaged 3.18 percent. A year ago at this time, the 15-year FRM averaged 2.83 percent.
5-year Treasury-indexed hybrid adjustable-rate mortgageARM) averaged 3.14 percent this week with an average 0.5 point, down from last week when it averaged 3.15 percent. A year ago at this time, the 5-year ARM averaged 2.74 percent.
Wednesday, June 21
'Consumer resilience' boosts May existing-home sales

Luxury Agent Spotlight: Tere Foster
This veteran top performer shares her secret to gratitude, attitude and keeping a competitive edge
READ MORE
May existing-home sales rose 1.1 percent to a seasonally adjusted annual rate (SAAR) of 5.62 million — up from a downwardly revised 5.56 million in April.
This month's sales pace is 2.7 percentage points above May 2016 and is the third highest SAAR sales pace over the past year.
The median existing-home price for all housing types in May rose 5.8 percentage points to $252,800, which marks the 63rd consecutive month of year-over-year gains.
Single-family home sales were at a SAAR of 4.98 million — a 1.0 percentage point month-over-month increase and a 2.7 percentage point year-over-year increase. The sales price for single-family homes increased by 6.0 percentage points to $254,600.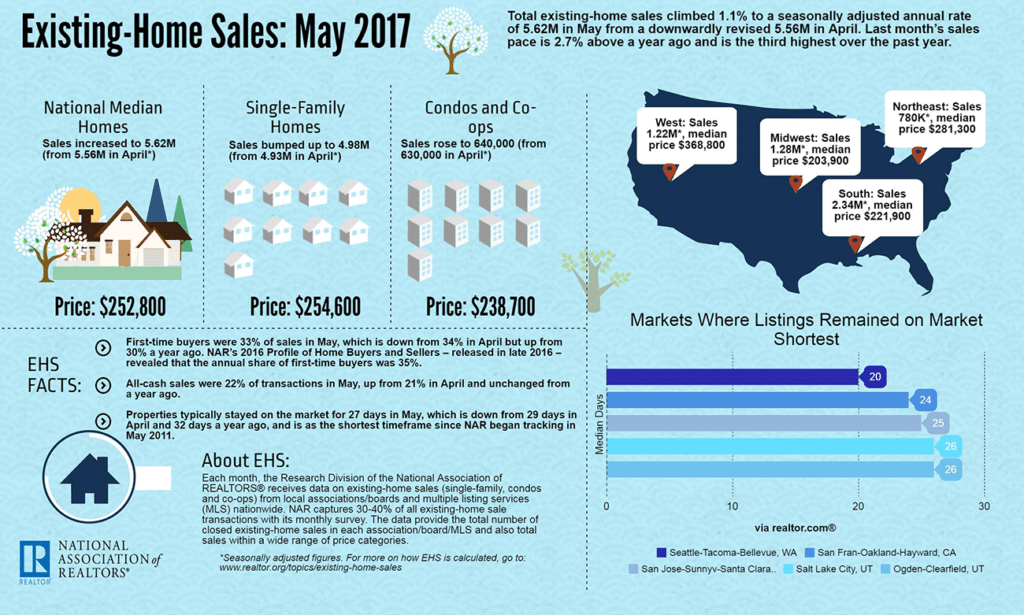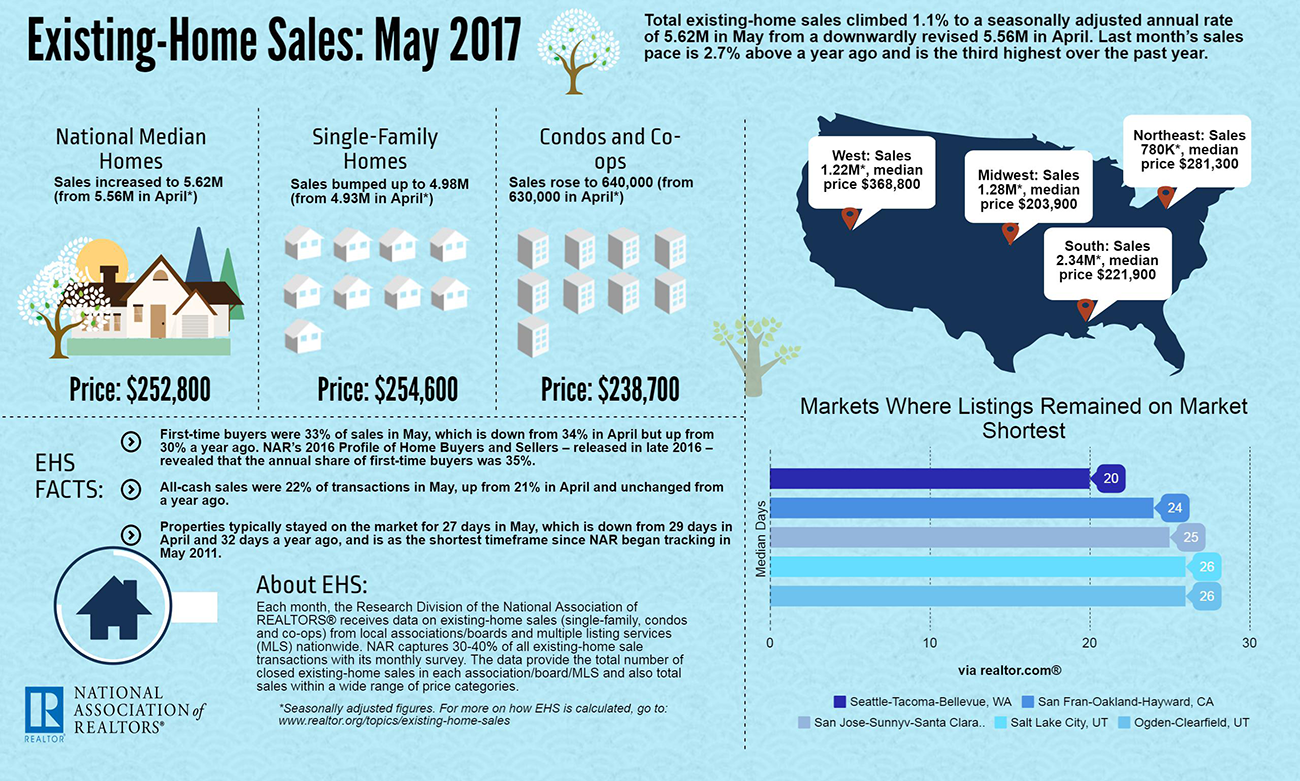 "The job market in most of the country is healthy and the recent downward trend in mortgage rates continues to keep buyer interest at a robust level," NAR Chief Economist Lawrence Yun said. "Those able to close on a home last month are probably feeling both happy and relieved. Listings in the affordable price range are scarce, homes are coming off the market at an extremely fast pace and the prevalence of multiple offers in some markets are pushing prices higher."
Tuesday, June 20
30-year fixed mortgage rates fall slightly; current rate is 3.68 percent, according to Zillow Mortgage Rate Ticker
The 30-year fixed mortgage rate on Zillow® Mortgages is currently 3.68 percent, down three basis points from this time last week. The 30-year fixed mortgage rate fell Tuesday, then hovered between 3.65 percent and 3.73 percent for the rest of the week before settling at the current rate.
The rate for a 15-year fixed home loan is currently 2.96 percent, while the rate for a 5-1 adjustable-rate mortgage (ARM) is 2.94 percent.
Below are current rates for 30-year fixed mortgages by state. Additional states' rates are available at: http://www.zillow.com/mortgage-rates.
"Despite some volatility following the release of weak inflation data and relatively dovish comments from Fed officials after the Central Bank raised short-term interest rates, mortgage rates were flat last week," said Erin Lantz, vice president of mortgages at Zillow. "We expect less volatility this week, though several Fed speeches and housing data could move markets slightly."
Email market news to press@inman.com.