Bret Calltharp, Director of Consulting & Special Projects at Better Homes and Gardens Real Estate, has been a passionate advocate for coming to Inman Connect New York over the years, and has some great techniques and recommendations for how to ensure that you maximize the experience over the course of what can be a very, very busy week.
We recently had the opportunity to sit down with Bret and get his thoughts on what works for him, and what advice he'd give to attendees looking to grow their business at the event.
You've been coming to Inman Connect New York for several years now. What do you remember about your first experience, and what advice would you give a first-time attendee?
My first time was fairly unique I think because I was also an Ambassador and a speaker at Agent Reboot. It was a lot to process! It was the "Snowmageddon" year and I remember thinking there would be no one there to hear us speak on the Monday due to the weather.
Little did I know that Inman would decide to live stream the content! I am grateful that I had my fellow Ambassadors to show me the ropes — and the biggest thing I learned was that it was precisely their mission. The Ambassadors are there to help others who felt like I did (alone, overwhelmed) to connect, meet the people they'd like to, catch the education sessions relevant to them and really maximize the experience.
That first time was also when I met Sherry Chris, Karlton Utter, Amy Chorew and other Better Homes and Gardens Real Estate corporate staff, brokers and agents, which led to me joining the brand that fall. If it hadn't been for ICNY, I doubt that I would have had that opportunity!
Connect is very well known for its ability to create long-lasting, meaningful networking opportunities. What would your advice be to those looking to grow their business through new connections in January?
Bring a ton of cards. If your photo isn't on them, print up a special batch with it as it really helps to lock in the connection for someone who might meet 100-200 people in a week.
Go to the mixers and parties, go to as many sessions as you can and then talk to fellow attendees about what you just heard.
Lobby con is half the fun! I also like what I call the Rob Reuter approach; he is well known for coming to events with his top ten list of people he's hoping to connect with. Scope out the speakers list, the Ambassadors list and figure out who you're hoping to interact with. Reach out via the Inman Coast to Coast group, LinkedIn, Facebook or wherever you feel comfortable and try to get some coffees/lunches scheduled ahead of time. I have always found the crowd at ICNY to be happy to meet up, talk shop and share.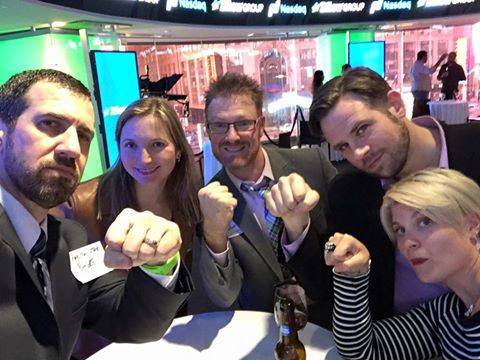 How do you pick which sessions to attend, and why?
It's honestly harder and harder to find sessions that really grab my interest. I attend many conferences and you tend to see a lot of the same topics. Inman tends to be different however; the first thing I tend to say about ICNY is that you won't find a better mix of topics anywhere.
I look for topics that I don't know much about first…I'm there to learn. However I also have friends and favorite speakers that I always try to see as I know my time in their audience is time well spent. Finally I look for content that I can take back to the brokers and agents in the BHGRE network who might not have been able to attend.
What's the single biggest thing not to miss at every Connect?
You never know what Brad Inman will say on stage. Ha! The true magic, however, is the people attending.
I love Startup Alley as I'm fired up speaking to entrepreneurs about their passions, their companies and where the industry is heading. I truly believe ICNY attracts the best and brightest in this business and I enjoy every opportunity I get to pick those brains.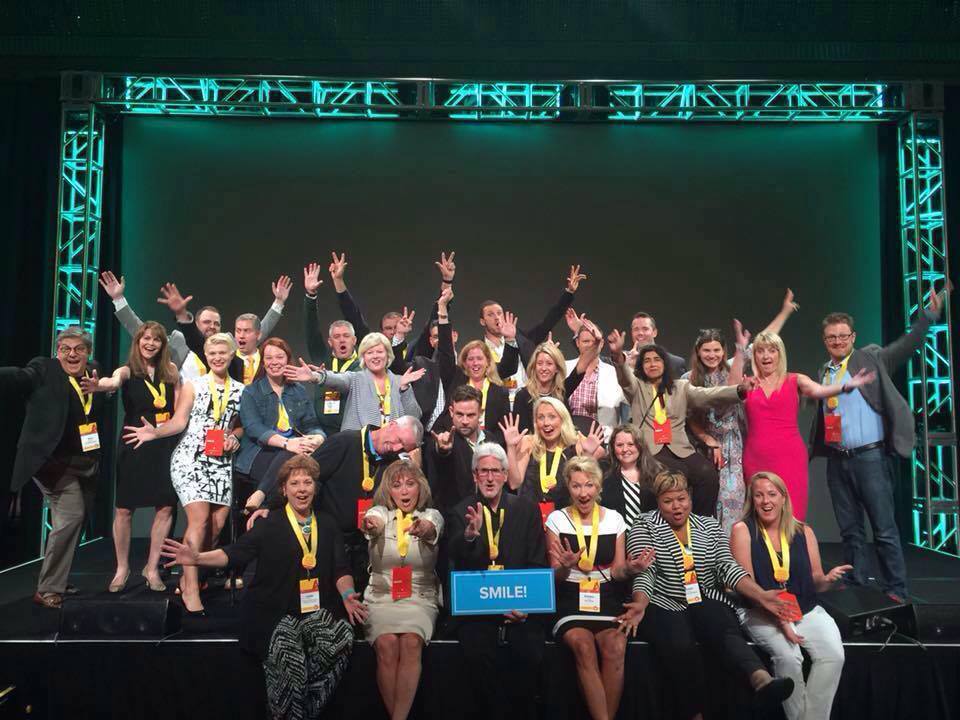 For those still on the fence about attending, what's the one piece of advice you'd give them?
Get off the fence! I can honestly say that attending Inman Connect over the years has changed my life, propelled my career and introduced me to some of my best friends on the planet. Individual brand conferences are great but as I always say, Connect is about the name on your driver's license, not the name on your signs. It doesn't matter what company you're affiliated with — we are all in the business of real estate and it will be the best money you ever spent.
Find Ambassadors like Peter Brewer, Sean Carpenter, Nikki Beauchamp, etc. who know EVERYONE.  They will make sure that you enjoy the magic of ICNY just like I have.
Want to connect with Bret? You can find him on Facebook, Twitter and LinkedIn.